Controversial Texas Abortion Law Upheld By Federal Appeals Court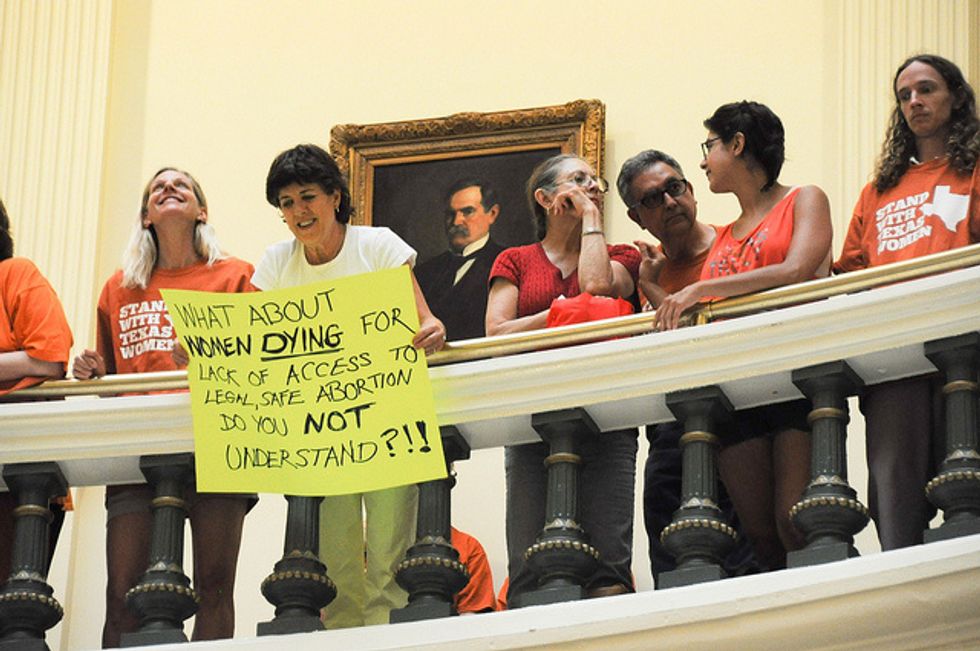 By James Queally, Los Angeles Times (TNS)
A federal appeals panel has decided to uphold nearly all of the provisions of a Texas law that will force the closure of most of the state's abortion clinics, according to an opinion published on Tuesday.
The ruling, which effectively affirmed the 2013 passage of House Bill 2, will force the closure of all but eight of the state's clinics, advocates say.
"It's a travesty that a state the size of Texas will only have eight safe, legal abortion clinics. The 5th Circuit has once again put their political ideology above the law," Heather Busby, executive director of Pro-Choice Texas, said in a statement.
The measure, which first cleared the Texas Legislature nearly two years ago, was part of a wide-ranging bill that limited access to abortions and put restrictions on when they could be conducted.
The bill banned nearly all abortions after 20 weeks of pregnancy, except in cases of rape or incest with a minor. It also required that abortion-inducing drugs be administered in the presence of a doctor, which required most patients to visit clinics on three separate occasions.
The bill also required the doctors who performed abortions to have admitting privileges at a hospital within 30 miles of the clinic, and required clinics to have the same equipment and building requirements as ambulatory surgery centers, even if those facilities only administered oral anti-abortion drugs.
U.S. District Judge Lee Yeakel struck down the surgical center requirements statewide and the admitting privileges requirement for two facilities last summer, but Texas Attorney General Greg Abbott, who now serves as the state's governor, filed an immediate appeal.
In its Tuesday ruling, the 5th Circuit overturned Yeakel's ruling, but made an exception for a facility in McAllen, Texas, on the grounds that is the only abortion facility in the area.
Abortion rights advocates have already announced plans to appeal to the U.S. Supreme Court.
"Once again, women across the state of Texas face elimination of safe and legal options for ending a pregnancy, and the denial of their constitutional rights," said Nancy Northrup, president of the Center for Reproductive Rights, in a statement. "The Supreme Court's prior rulings do not allow for this kind of broadside legislative assault on women's rights and health care. We now look to the justices to stop the sham laws that are shutting clinics down and placing countless women at risk of serious harm."
Texas Attorney General Ken Paxton, who championed the bill while he was a member of the state House of Representatives, praised the decision as a victory for women's rights and safety.
"Abortion practitioners should have no right to operate their businesses from substandard facilities and with doctors who lack admitting privileges at a hospital," Paxton said in a statement on Tuesday. "This ruling will help protect the health and well-being of Texas women."
(Staff writer Maria L. La Ganga contributed to this report.)
(c)2015 Los Angeles Times. Distributed by Tribune Content Agency, LLC.
File Photo: Protest in Texas state capitol, 2013. (Ann Harkness via Flickr)