Battleground Courts Reject GOP Efforts To Block Voting And Create Chaos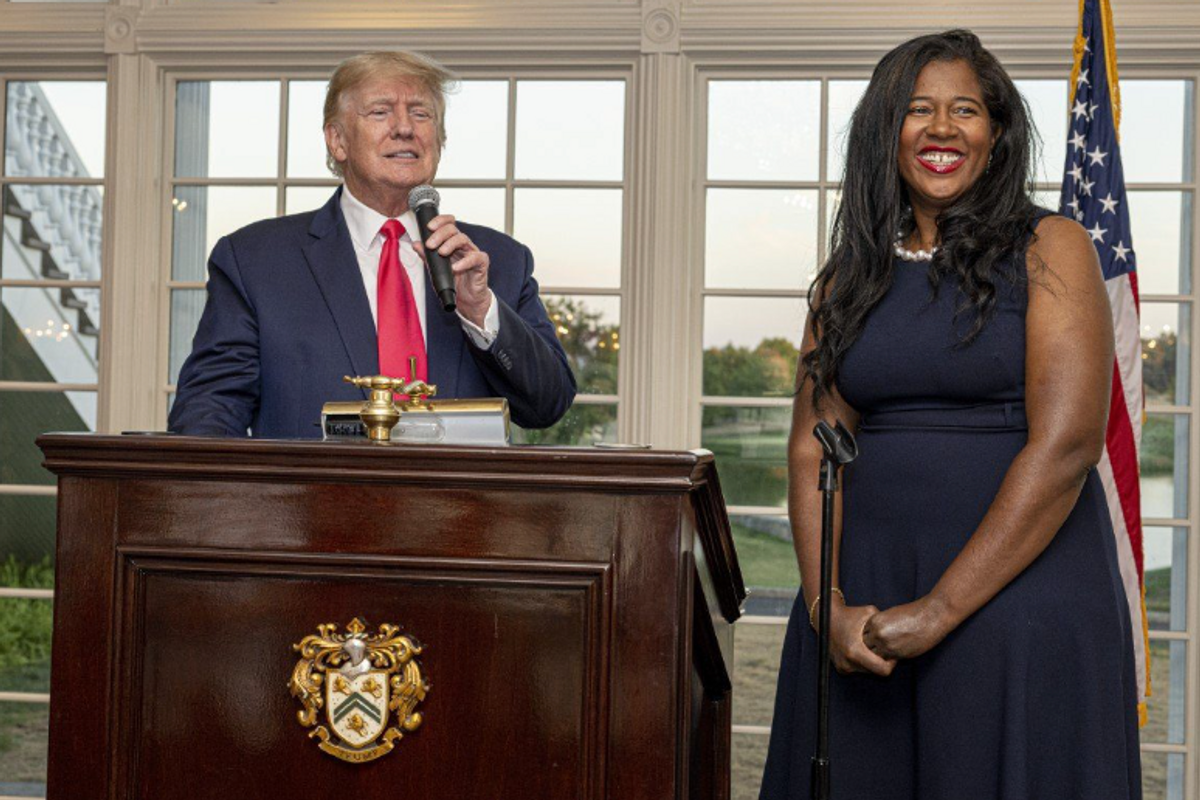 On November 7, the eve of Election Day, judges in numerous battleground states issued rulings that rejected efforts by Trump Republicans to impede the casting and counting of ballots and replace state-approved vote-count verification processes with untested hand counts.
Those critical decisions, which push back on efforts to stymie voters and counting in Democratic strongholds such as the cities of Philadelphia and Detroit, came as the Department of Justice announced that it will send federal election monitors to 67 counties in 24 states across the country.
"The [DOJ] Civil Rights Division will monitor for compliance with the federal voting rights laws," said the department, listing jurisdictions that are blue epicenters – cities and counties – in Arizona, Florida, Georgia, Michigan, North Carolina, Nevada, Pennsylvania, Texas, and Wisconsin.
The suits filed by Trump Republicans and their allies in national and state Republican Party organizations show the range of GOP efforts to stymie voters, disqualify mailed-out ballots, and create alternative vote counts that likely would clash with results produced by federal- and state-approved election systems.
In Wisconsin, a judge ruling from the bench rejected an effort to set aside and stop counting mail ballots cast by military service members. In neighboring Michigan, a judge rejected a lawsuit filed by Republican secretary of state candidate and election denier Kristina Karamo that would have imposed strict limits on counting Detroit's mail ballots.
There were three rulings in Pennsylvania. The first rejected a GOP attempt to urge the Pennsylvania Supreme Court to reconsider its ruling on the date range (on mail ballot return envelopes) when the ballots could be accepted. The GOP wanted a narrower window.
(The high court also had ruled that ballot return envelopes had to be properly signed and dated by a voter. As of Monday, a Philadelphia election official said that 3,400 mail ballots had been rejected on these grounds, causing Democratic Senate nominee John Fetterman's campaign to file a suit seeking to count the rejected ballots.)
Another Pennsylvania ruling rejected an effort led by former U.S. Attorney General Bill Barr that would have impeded Philadelphia's ability to use electronic poll books to check in Election Day voters. The third ruling rejected an effort to impede election officials in Monroe County from starting to reach out to voters to "cure" – meaning fix – a mistake they made filling out their ballot return envelope.
In Georgia and New York, courts issued rulings to expand access for some voters who otherwise might be disadvantaged. Metro Atlanta's Cobb County was told to accommodate 1,000 voters who did not receive requested mail ballots. In New York, a court rejected a GOP effort to prevent a polling place from being set up at Vassar College.
In Arizona, a state court stopped Trump Republicans associated with the notoriously sloppy post-presidential election "audit" led by the Cyber Ninjas, an IT firm selected by Republican state senators, from supplanting the state-approved counting and audit process with a manual hand count of every ballot before certifying winners.
In Arizona's Cochise County, which is on the border with Mexico, Trump Republicans on the county board of supervisors sought to override the objections of their county's election director and replace a count of all ballots by computer scanners with a hand count. The court said the supervisors, who are Trump Republicans, violated Arizona law.
"The Board of Supervisors has acted unlawfully," Superiors Court Judge Casey McGinley held . "Defendants urge the Court to consider that permitting a full hand count audit would help ameliorate fears that the electronic count was incorrect, and that it ensures that every vote is counted and counted correctly. However, there is no evidence before this Court that electronic tabulation is inaccurate in the first instance, or more importantly, that the audit system established by law is insufficient to detect any inaccuracy it may possess."
There will be more court rulings in comings days as the administration of the election shifts from the last day for casting votes – Election Day – to the counting of those in-person votes and processing of mail ballots, which, in many states, can still be received in coming days and will count as long as they were postmarked by November 8.
Steven Rosenfeld is the editor and chief correspondent of Voting Booth , a project of the Independent Media Institute. He has reported for National Public Radio, Marketplace, and Christian Science Monitor Radio, as well as a wide range of progressive publications including Salon, AlterNet, The American Prospect, and many others.
This article was produced by Voting Booth , a project of the Independent Media Institute.