Why Adnan Syed's Release Is Good News For Him -- And Bad News For Defendants
@ChandraBozelko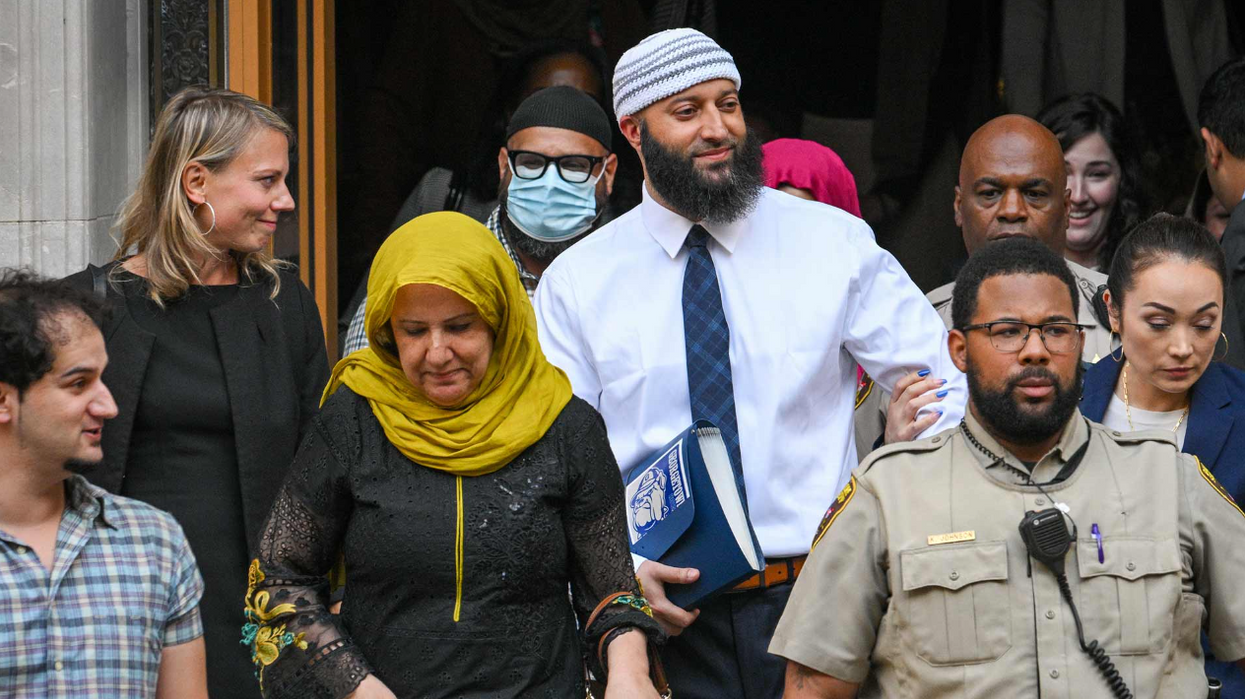 Judge Melissa M. Phinn of Baltimore City Circuit Court freed Adnan Syed, the subject of Chicago public radio station WBEZ's hit true crime podcast, Serial, on September 19, 2022. A new episode is out. It's a very, very good thing that Syed walked free and went home to rummage through his family's refrigerator for a snack.

What isn't good is the way Syed was freed. The Baltimore State's Attorney filed a motion that questioned the integrity of Syed's conviction and Phinn granted that motion to vacate it. That move, by a prosecutorial body, deserves respect. But it covered a multitude of judicial sins in Syed's case and beyond, namely the appellate decisions that cemented into place the precedent that essentially authorizes attorneys to do nothing to protect their clients against criminal charges.

For years, Syed's pleas for freedom centered around his lawyer's performance or lack thereof. Syed remained steadfast about his innocence and his trial attorney, the late Cristina Gutierrez, refused to interview, much less present evidence from, an alibi witness and she didn't notice that cell phone geolocation data was admittedly unreliable.

It's entirely probable that jurors would have assessed the state's case differently if they had heard from Asia McClain, a Woodlawn High School classmate who was with Syed at the time the state of Maryland says Hae Lee Min was murdered. And the cell phone data that attempted to show Syed's location when he received calls was deemed unreliable by the phone service provider might have introduced some doubt for the fact-finders — if the late Attorney Gutierrez had presented them.

The Sixth Amendment enshrines the right to effective assistance of counsel, but courts determine whether a defendant received it through a law that was established 38 years ago in a United States Supreme Court case captioned Strickland v. Washington.

The facts of the Strickland case bear repeating here along with its holding, because it was a terrible fact pattern on which to decide what effective assistance looks like. A man named David Washington went against his attorney's advice and confessed to three murders. He also rejected counsel when deciding to be sentenced by a judge instead of the jury.

This was part of grander legal scheme: his lawyer assumed that the judge would appreciate Washington's taking responsibility for the murders and that a zealous argument at sentencing could replace mitigating evidence to keep Washington off death row. The attorney's plan didn't pan out and his client was sentenced to die.

Later on, appellate counsel claimed that Washington's trial attorney, William Tunkey, failed to provide effective counsel because he hadn't investigated Washington's background or psychological history to present it as evidence for why Washington's life should be spent behind bars. To be frank, Tunkey did employ some strategy and that was enough to spare him a Sixth Amendment skewering.

Washington was guilty, unsympathetic and yet at least one court agreed and reversed Washington's conviction. The Supreme Court ended all of that for Washington, but devised a test to determine which attorney performances are so bad that they deny their clients a fair trial. It's called a two-prong test and it requires, first, that the attorney did a janky job and second, that subpar showing prejudiced the defendant. That is, the attorney must have screwed up in a way that prevented his client from winning.

It seemed like a sensible test until lower courts started applying it. Some circuits and states subject inmates to an impossible standard in the ways they apply the Strickland test. They find the attorney fouled up, and severely, only to decide that it didn't affect their client's defense.

And the performances courts have approved include: The attorney who had a mental breakdown and wanted to go to an inpatient psychiatric facility right before trial; the Ninth Circuit Court of Appeals held that the lawyer "acted no differently than any other criminal defense attorney." The attorney whose alcoholism was so advanced that he put the phone number to the local pub, Kelly's Keg, on his business card. His client didn't receive ineffective assistance either, according to the Supreme Court of Kentucky. The attorney who actually slept through what the appellate court described as an "insubstantial" portion of his client's trial.

"The Supreme Court has implied that a lawyer is competent to represent poor defendants if you can pass the foggy-mirror test," Judy Clarke, a federal public defender who represented Boston Marathon bomber Dzhokar Tsarnaev told the Christian Science Monitor almost 30 years ago. "If you breathe on a mirror and it fogs up, you qualify."

The Strickland test requires someone who seeks to overturn her conviction to prove that she would have won her case if her attorney had acted differently. That burden of proof asks any judge presiding over post-conviction proceedings to second-guess a conviction by accepting a hypothetical as fact. That's a bad idea for any defendant, so some courts refuse to do it.

That's what happened to Syed. After years of appellate wrangling, his lawyer's effect on his life was finally decided by the Court of Appeals in Maryland. They agreed that Attorney Gutierriez performed abysmally but that Syed wasn't prejudiced by it. They used the evidence at trial to make that decision, though, not the evidence that could have been used if Gutierrez had done her job.

Syed's case, had it been accepted by the Supreme Court, would have made law on how the prejudice prong would be decided: with 'the evidence that was' or 'the evidence that would have been.' But the Supreme Court declined to hear it and the final decision of the Maryland Court of Appeals remains the law, at least in Maryland where it's a binding authority, and a persuasive one everywhere else. That means courts outside of Maryland should follow it, even if they're not required to do so.

The case of Texas v. Andrusmight have changed things when it was decided in June 2020 by the Supreme Court. The Court decided this case using the Strickland test and reversed Andrus' conviction because of the prejudice prong. It's not very helpful though, because the Court's remand — only Justices Samuel Alito, Neil Gorsuch and Clarence Thomas dissented and wanted Andrus put to death without exploring what other courts meant when they assessed his case — didn't modify the Strickland test. It just happened to use that standard to a prisoner's benefit, rare but not revolutionary.

The Maryland Attorney General's Office has said that the absence of evidence doesn't exonerate Syed. Technically, they're right but it's never been the facts against Adnan that have hampered his post-conviction review. It's the law that was Syed's — and many other criminal defendants' —problem. And it hasn't changed even though Syed walks free.

Incompetent attorneys aren't an isolated problem but their scale remains unseen. Many defendants don't receive proper representation: 841 of the convictions in the National Registry of Exonerations at the University of California Irvine Newkirk Center For Science & Society, University of Michigan Law School, and Michigan State University College of Law were complicated by grossly deficient defenses. And we only know this because the registry recorded cases in which the defendants were successful in their ineffective assistance of counsel claims. It may well be that incompetent defense was a significant factor in the 3248 or so other wrongful convictions on its books as of September 24, 2022.

And there are thousands more people whose names will never reach that law school registry. Only about one percent of federal petitioners seeking to overturn their convictions because of bad lawyering win their claims. It's about ten percent in state courts according to legal scholars.

Despite the recent overturning Roe v. Wade and Justice Clarence Thomas' open salivation over other precedents the justices can upend, reversing Supreme Court precedent is rare because courts think that it's better that law is settled for good than settled right. Finality is better than fairness; Supreme Court Justice Louis Brandeis admitted as much.

So the chance that a petitioner will get to the highest court and change or improve the Strickland test for bad lawyering is low. Syed was the one great hope to shed the Supreme Court's careless and cynical precedent on ineffective assistance of counsel. And now that he's out of custody, that hope's pretty much gone.

Chandra Bozelko did time in a maximum-security facility in Connecticut. While inside she became the first incarcerated person with a regular byline in a publication outside of the facility. Her "Prison Diaries" column ran in The New Haven Independent, and she later established a blog under the same name that earned several professional awards. Her columns now appear regularly in The National Memo.