Cuban Dissidents Testify On Capitol Hill Against Obama Policy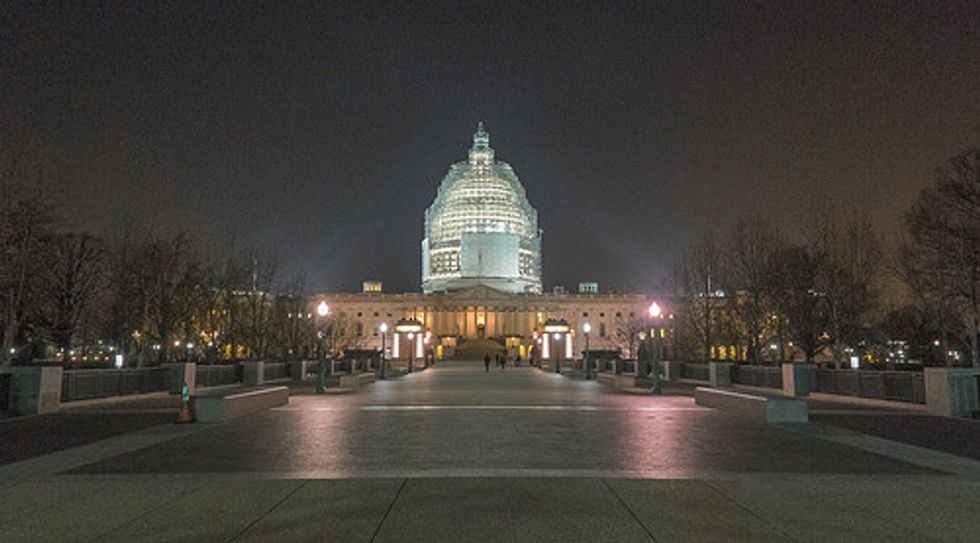 By Mimi Whitefield, Miami Herald (TNS)
Cuban dissident Jorge Luis Garcia Perez, who spent 17 years in jail as a political prisoner, said Thursday during a House subcommittee hearing that U.S. efforts for a rapprochement with Cuba are a "betrayal."
"These agreements are considered by an important part of the Cuban resistance as a betrayal," said the dissident, who is known as Antunez. "They are unacceptable."
He was one of three Cuban activists who testified before the House Subcommittee on Global Human Rights. Berta Soler, the leader of the Ladies in White, and Sara Martha Fonseca Quevedo, active in the Ladies in White and now a political refugee in the United States, also disagree with U.S. efforts to restore diplomatic ties with Cuba.
New Jersey Rep. Chris Smith, a Republican, said he called the hearing to ask whether in overturning 50 years of U.S. policy toward Cuba, the Obama administration "used the considerable leverage it wields to seek to better the condition of the Cuba people, or, as I fear, it's an opportunity squandered in the haste to achieve a breakthrough and even create a legacy for the president."
But Geoff Thale, Cuba program director at the Washington Office on Latin America, testified that far from a squandered opportunity, the new Cuba policy of engagement will lead to expanded family visits, assist a small but growing private sector, increase religious and cultural contacts and help Cubans connect to the outside world.
While subcommittee members agreed on their support for the Cuban people and the need to hold Cuba accountable for its human rights record, they disagreed on the best way to do it.
"The president's policy of opening up relations with Cuba I actually think is a very good thing, especially for people who are concerned about human rights," said California Rep. Karen Bass, a Democrat.
"I think many times that is the way societies become more open and accountable and democratic, and trade and culture exchange becomes mutually beneficial," she said. "You just can't change people and governments who you refuse to engage with."
Not only did the United States' former Cuba policy hurt U.S. relations with other Latin American countries, she said, but "many Latin American nations view the embargo itself as a human rights violation against the Cuban people."
Even though Assistant Secretary of State for Western Hemisphere Affairs Roberta Jacobson testified repeatedly Wednesday at a hearing before the full House Foreign Affairs Committee that human rights is very much a priority in the United States' evolving relationship with Cuba, South Florida Republican Rep. Mario Diaz-Balart said President Barack Obama has chosen to ignore repression in Cuba.
"This is Cuba in front of us today," he said, indicating the dissidents.
Antunez, who said he was first arrested for calling for reforms similar to those sweeping Eastern Europe in 1990 and then tortured and punished while in jail because he continued his activism, said he was testifying at the subcommittee hearing "in the name of my brothers and sisters in the resistance and most especially those in prison for their political ideas — of which there are dozens."
They have remained in prison, he said, despite the "unconvincing process of release agreed upon by Barack Obama and dictator Raul Castro."
As a separate gesture that was not part of the deal to begin the process of restoring diplomatic ties, Castro agreed to release 53 Cuban political prisoners on a list provided by U.S. negotiators over the summer.
Although Rhode Island Rep. David Cicilline, a Democrat, said he still has "deep concerns" about the way Cuba treats its people, he said the previous policy didn't work either.
"I hope the Cuban government will come to the negotiating table with the United States with a real desire to work with the United States for a more free, open and more tolerant society for the Cuban people," he said.
But South Florida Republican Rep. Ileana Ros-Lehtinen said the new policy will only serve to "embolden the regime by implying that it can continue its repressive machinery with impunity."
Indicating the democracy activists in attendance, Ros-Lehtinen said, "Rarely do they invite dissidents who disagree with this administration. These are the people who have to suffer the consequences of the administration's decisions."
Soler said that just before she left Cuba to come to the United States, dozens of activists were arrested in Havana and other provinces for attempting to place flowers at statues of Jose Marti on Jan. 28, the anniversary of the birth of Cuba's national hero.
"Cuba continues to be a one-party government where fundamental freedoms that are an absolute right in American society constitute crimes against so-called state security," said Soler, who heads a group of pro-democracy women.
She called for unconditional release of all Cuba political prisoners, recognition of civil society in Cuba, the elimination of laws that penalize freedom of expression and assembly and "the right of the Cuban people to choose their future through free, pluralistic elections."
Fonseca, who was arrested repeatedly while living in Cuba and was one of four women who in 2011 unfurled a banner calling for release of political prisoners at the Capitolio building in Havana, said she, too, disagreed with Obama's new Cuba policy.
"Why negotiate with a dictatorship without taking into account the people and their resistance?" she asked. "What has Raul Castro given in exchange?"
Photo: ehpien via Flickr