WATCH: The Dalai Lama Mocks Trump In An Interview With Piers Morgan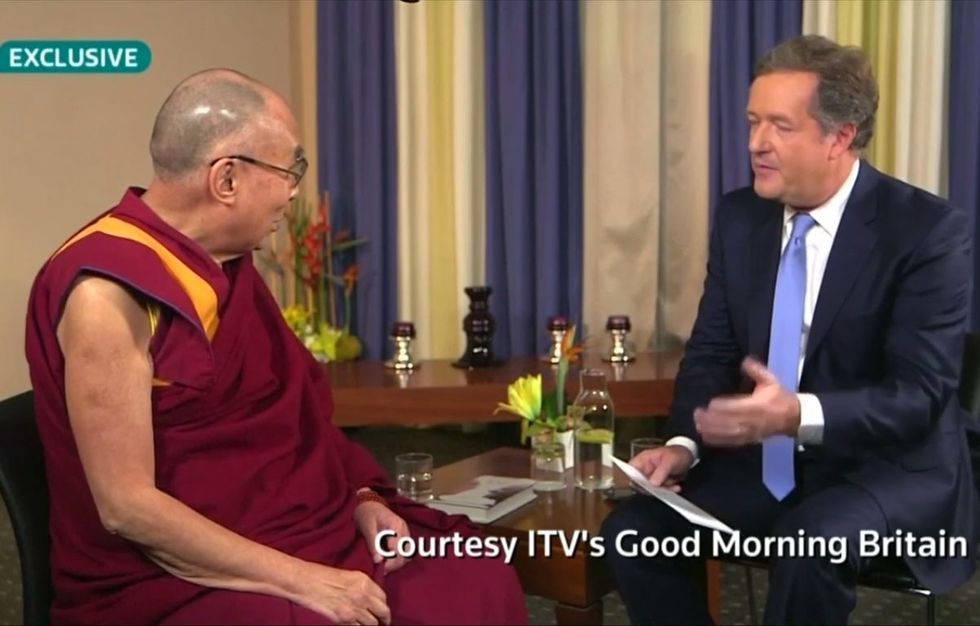 The Dalai Lama has joined the ranks of world leaders with strong opinions on Donald Trump. Although the spiritual leader's feelings on the GOP nominee weren't exactly vocal, they were unambiguous.
Appearing on the "Good Morning Britain" with Piers Morgan Thursday, the Dalai Lama was asked what he thought of Trump. Although he at first responded "I don't know," he then clearly mocked not only Trump's manner of speaking but also his infamous hairstyle.
Morgan and the Dalai Lama also discussed other serious and not-so-serious issues, such as ISIS and Kim Kardashian's Twitter.
Watch the full interview below:
Photo and video via Good Morning Britain/YouTube