Dallas Mayor Explains How Texas Open Carry Laws Complicated Thursday's Shootings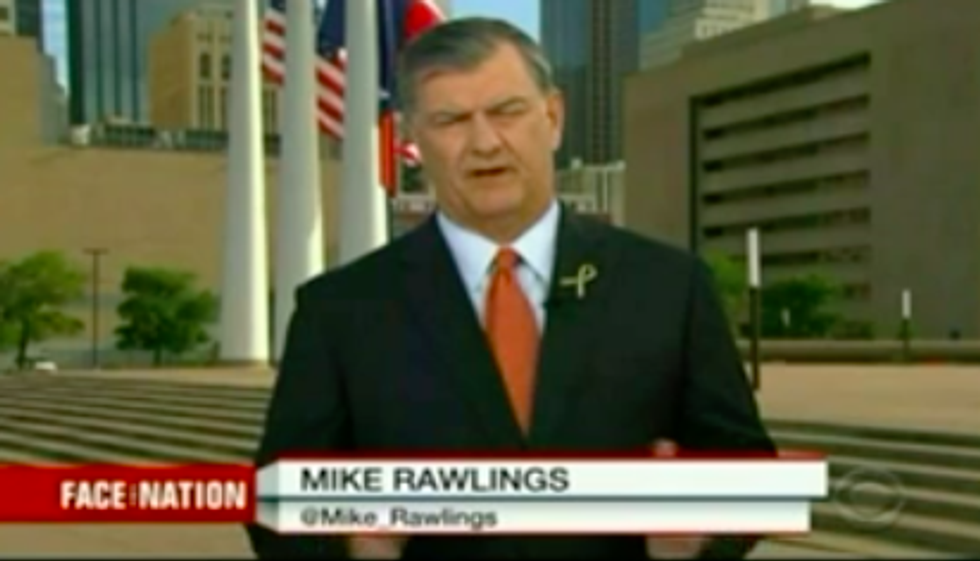 On CBS's Face The Nation Sunday, Dallas Mayor Mike Rawlings explained how Texas' open carry laws affected last week's Dallas shootings. Civilians armed with rifles, body armor, and camo gear took law enforcement's "eye off the ball for a moment," he said.
As Dallas police searched for a hidden shooter at a large protest against police brutality, Texans carrying legal rifles immediately became suspects; some of them were taken and questioned by police, wasting valuable time. One man carrying a rifle was mistakenly identified as a "person of interest" and had his picture spread all over social media, instantly becoming the most-wanted man in the country.
"That is one of the real issues with the gun right issues that we face, that in the middle of a firefight, it's hard to pick out the good guys and the bad guys," Rawlings said.
Photo and video: CBS/ Face The Nation