Dallas Morning News Endorses A Democrat For The First Time In Over 75 Years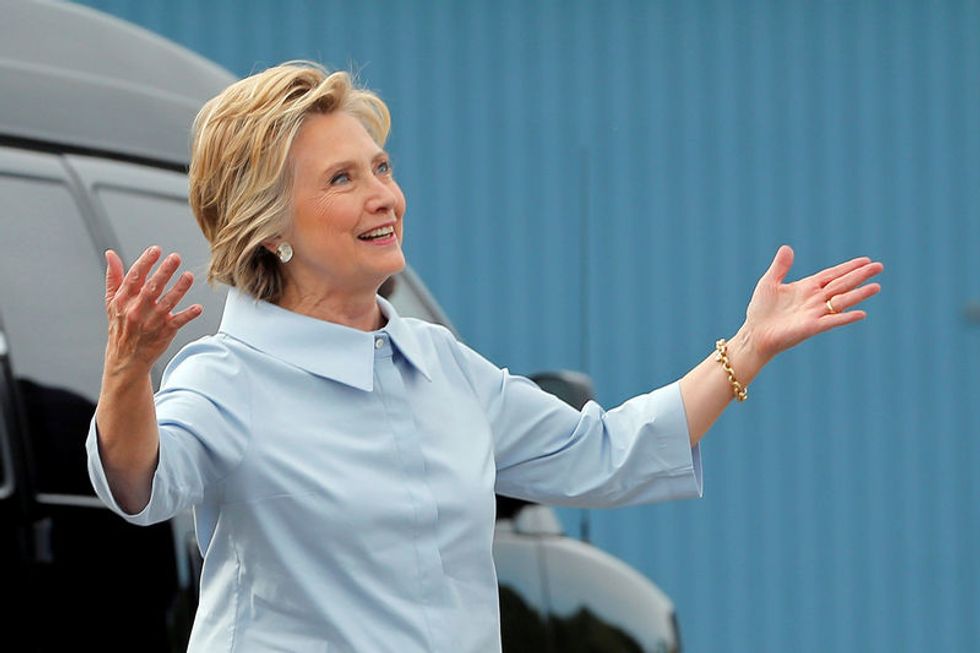 After over 75 years of endorsing the GOP candidate for presidential elections, the Dallas Morning News has broken with their tradition to endorse democratic nominee Hillary Clinton.
The editorial board at the paper didn't mince words in their endorsement of Clinton, saying, "There is only one serious candidate on the presidential ballot in November."
The paper acknowledged that their endorsement constituted a significant break in tradition. The Dallas Morning News has not endorsed a democrat for president since before World War II. "If you're counting," the editorial read, "that's more than 75 years and nearly 20 elections."
In fact, the last time a Republican nominee wasn't endorsed by the paper, a Democratic one wasn't either. In 1964, the year that Lyndon B. Johnson was running against Barry Goldwater, the paper's editor and publisher were at odds over the candidates, so the paper decided not to print any endorsement at all.
The Dallas Morning News acknowledged that their views are generally at odds with the Democratic party, and that they've been critical of Clinton in the past.
"But unlike Donald Trump," they wrote, "Hillary Clinton has experience in actual governance, a record of service and a willingness to delve into real policy."
The paper has previously said "Trump is no Republican."
"Resume vs. resume, judgment vs. judgment, this election is no contest," the editorial read.
Trump's values are hostile to conservatism. He plays on fear — exploiting base instincts of xenophobia, racism and misogyny — to bring out the worst in all of us, rather than the best. His serial shifts on fundamental issues reveal an astounding absence of preparedness. And his improvisational insults and midnight tweets exhibit a dangerous lack of judgment and impulse control.
Read the full endorsement here.
Photo: U.S. Democratic presidential nominee Hillary Clinton reacts to her newly unveiled campaign plane before boarding for the first time at the Westchester County Airport in White Plains, New York, U.S., September 5, 2016. REUTERS/Brian Snyder