Damaged Black Box Sent For Analysis In Alps Plane Crash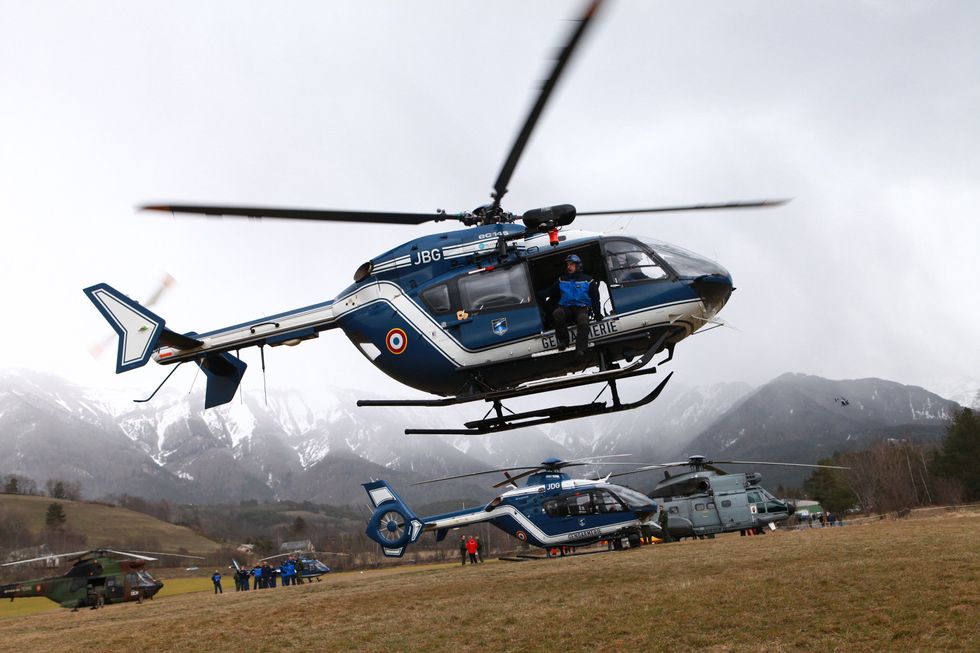 By Jessica Camille Aguirre, dpa (TNS)
SEYNE-LES-ALPES, France — A severely damaged cockpit voice recorder is one of the only leads in the fatal crash of Germanwings flight 4U 9525 in the French Alps, where some 650 searchers started combing a section of mountain face at daybreak on Wednesday.
The black box records sounds in the cockpit and could reveal information about the plane's last moments. Another black box — the flight data recorder, which records the aircraft's parameters — has not yet been recovered.
"If there are voices, it will be assessed rapidly," French Transport Secretary Alain Vidal told broadcaster Europe 1, adding that the first black box had been turned over to the French aviation authority, BEA, in Paris.
"If there are other sounds to be analyzed, if could take weeks — but could also give us an explanation," he added.
Germanwings flight 4U 9525, carrying 144 passengers and six crew members from Barcelona, Spain to Dusseldorf, Germany, crashed in apparent good weather near the town of Prads-Haute-Bleone after making a rapid eight-minute descent.
The jet's wreckage was strewn across steep terrain at an altitude of 6,500 feet, in a remote region that proved difficult for searchers to access. Overnight snow in the region complicated Wednesday morning's efforts.
"We are here in the mountains," Police Chief David Galtier told reporters. "So we have to proceed with extreme caution. The most important thing is to secure the area and cover the bodies."
The strength of the impact rendered much of the remnants unrecognizable. Another investigator told local media that, "the largest body parts we have located are not very large."
German Chancellor Angela Merkel, French President Francois Hollande and Spanish Prime Minister Mariano Rajoy were due at the site later Wednesday.
Local authorities have set up sites to receive relatives of victims, as well as emergency medical and psychological care facilities.
Officials said initial counts indicated that there were at least 67 German citizens and 45 Spaniards on board.
Two opera singers who were returning from a performance in Barcelona, two babies and a group of 16 high school students who had gone to the Spanish city for an exchange program were all among the passengers. The Australian government confirmed that an Australian woman and her son were also on board.
Japanese government officials said they were trying to confirm whether two Japanese nationals listed as passengers were indeed aboard the aircraft, and the British government said it was "likely" that Britons were on the flight.
Germanwings parent Lufthansa announced held a minute of silence exactly 24 hours after the plane's contact with French air traffic control broke off.
Lufthansa cancelled one Germanwings flight on Wednesday morning, after cancelling 24 flights the day before.
In Brussels, flags were flown at half mast in front of the European Commission, the European Union's executive. The bloc's parliament was due later Wednesday to begin its plenary session with a minute of silence to remember the victims.
(c)2015 Deutsche Presse-Agentur GmbH (Hamburg, Germany), Distributed by Tribune Content Agency, LLC
Photo: Rescue helicopters and a rescue team from the French Securite Civile fly over the French Alps during a rescue operation after the crash of an Airbus A320 near Seyne-les-Alpes, France, on Tuesday, March 24, 2015. (Julien Tack/Abaca Press/TNS)