Data Show Most Trump Voters Were Middle Income, Not 'Working Class'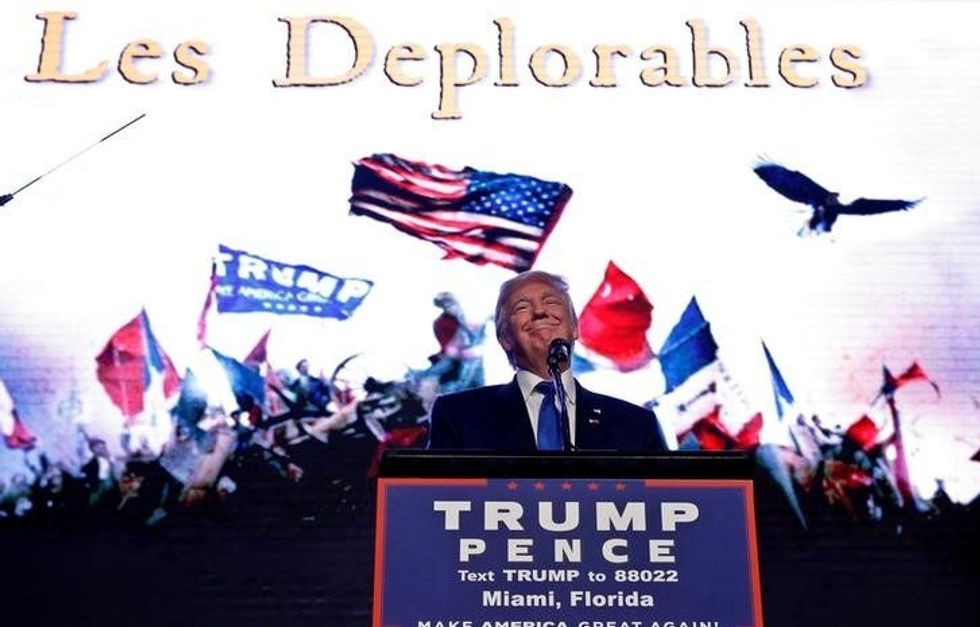 In the months since Donald Trump's stunning presidential victory, media outlets have obsessed over his voters—who they are and what their motivations might have been. Many have credited his win to "working-class whites," a segment of society that has been laid low by opioid addiction and income inequality, in part because it made a compelling narrative.
The data tell a different story. According to an analysis by the Washington Post, Trump's voting bloc was primarily comprised of middle- and upper-income Americans. An NBC poll of Trump voters from March 2016 showed that only one-third of his supporters had incomes lower than $50,000, while the other two-thirds made more than $50,000.
A similar trend arose in the general election as well. According to the American National Election Study, 35 percent of people who said they voted for Trump had household incomes under $50,000. The other two-thirds of Trump voters "came from the better-off half of the economy."
Another component of the "working-class whites" narrative was the lack of a college education among most Trump voters, as 69 percent of his supporters in the general election did not have a college degree. But polling data from NBC also showed that about 70 percent of Republicans had not graduated from a college or university, so that number was not an aberration.
It is also the case that the lack of a college degree is not intrinsically tied to a person's income—less education does not necessarily equate to being a member of the poor or working class. Only 25 percent of Trump voters were white people without college degrees making below the $50,000 median income. In fact, nearly 60 percent of white Trump voters without college degrees were making over $50,000, placing them in the "top-half of income distribution." Data also show that one in five Trump voters actually made over $100,000 in household income, again exposing gaping holes in the narrative that the white working-class is mostly responsible for Trump's win.
Celisa Calacal is a junior writing fellow for AlterNet. She is a senior journalism major and legal studies minor at Ithaca College in Ithaca, New York. Previously she worked at ThinkProgress and served as an editor for Ithaca College's student newspaper. Follow her at @celisa_mia.
IMAGE: Republican presidential nominee Donald Trump appears at a campaign rally in Miami, Florida, September 16, 2016. REUTERS/Mike Segar