David Duke Reaffirms Trump Support, Says Trump 'Implicitly' Talking About 'European Americans'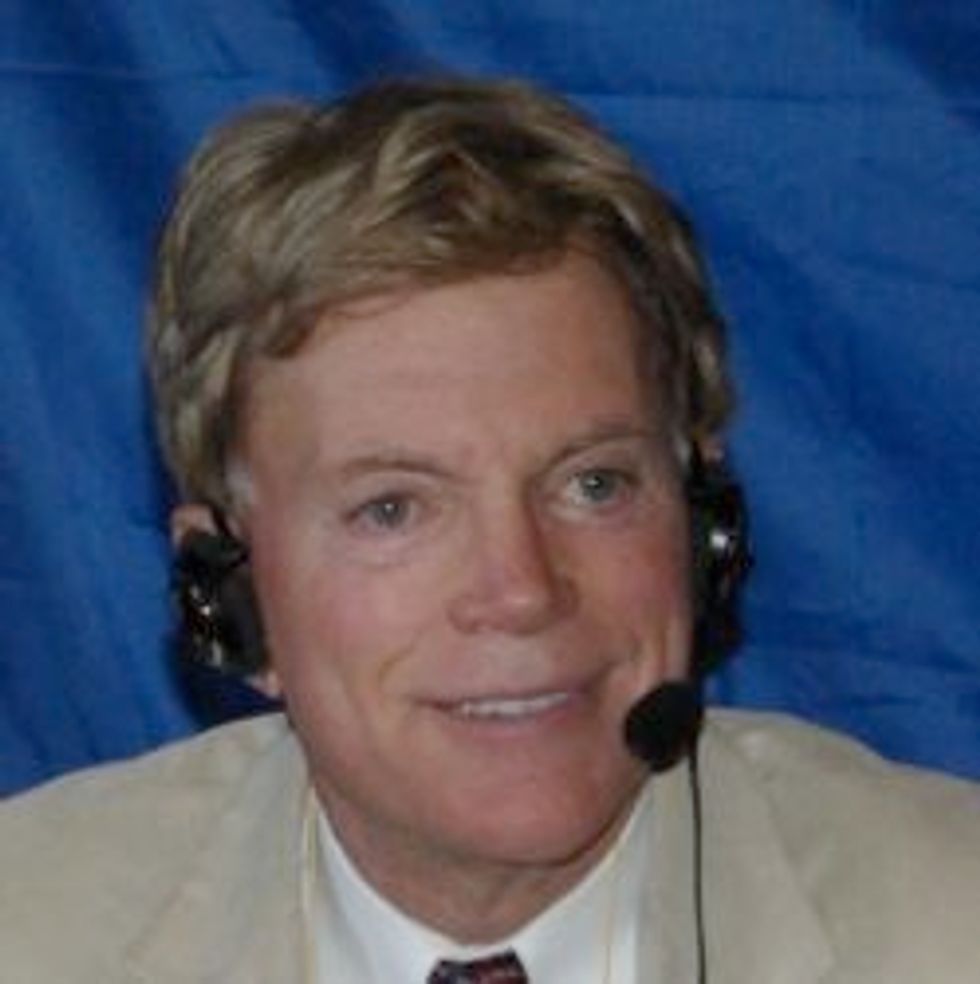 Donald Trump sent shockwaves through the conservative American political landscape following his victory in Indiana, which has all but guaranteed that he will be the Republican Party's nominee in the 2016 presidential election. The prospect has excited former Ku Klux Klan Grand Wizard David Duke, who hailed his victory as a "referendum on political correctness."
His reaction to Trump's all but assured nomination victory was picked up by Right Wing Watch, a watchdog group that monitors right wing politics in the U.S. "This is a movement to take America back, and when we say 'take America back,' we know exactly what that means," said Duke on his radio program. He also attacked Jews for fomenting widespread opposition to one of the most racist presidential candidates in living memory.
What "the Jews" are really doing "is exposing their alien, anti-American, anti-American-majority position to all the Republicans and they're going to push people more into awareness that the neocons are the problem, that these Jewish supremacists who control our country are the real problem and the reason why America is not great," said Duke.
This, of course, is not the first time Duke has spoken about a Jewish conspiracy to control American media, politics, and culture. He even has a dedicated page on his personal website titled "Jewish Supremacism."
Trump has treated the support of white supremacists as little more than a minor irritant. "David Duke endorsed me? OK, alright. I disavow, OK?" he said at a news conference shortly he claimed to not know who Duke was.
Duke had called Trump "the best of the lot" running for the Republican nomination. While he has said he never endorsed Trump outright, his enthusiastic support for the businessman forced Trump to finally disavow, belatedly, any support coming from the former leader of the KKK, after an outcry from the media and his Republican opponents. The press have uncovered numerous instances in the past in which Trump showed he not only knew who Duke was, but also rejected his political and social views, calling him "a big racist."
There is no explanation, outside naked political opportunism, to explain how Trump went from hating Duke to failing initially to disavow his support. Nor is Duke an outlier among white supremacists. There is a long list of white supremacists who support Trump, and it only gets bigger by the day.
Photo: David Duke speaks in Belgium, 2008. Emmanuel d'Aubignosc/ Wikimedia Commons.