When Death Sneaks Up On The Young And Successful
@FromaHarrop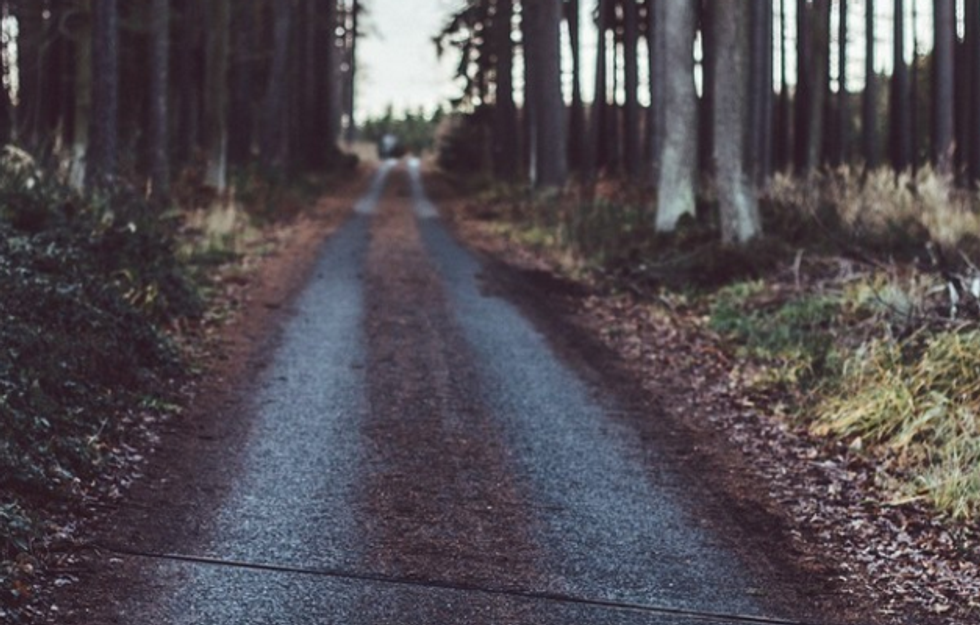 Stagnant wages, weight gain, in-laws staying too long. A canceled flight, a stolen bicycle, a flooded basement. Bounced checks, a cold sore, refrigerator on the fritz. Getting fired.
All irritating but also microscopic in the grand scheme of things — the grand scheme being our mortality, the fact that we're going to die. Busy, busy, focusing on to-do lists to propel ourselves toward fitness, social and career excellence. So tightly scheduled that the smallest glitch unravels the day.
Such was the world of Paul Kalanithi as he was finishing his intensive medical training at the age of 35. Kalanithi's professional rocket booster had just ignited. As he was about to lift off to a splendid future as a celebrated neurosurgeon, a terrifying CT scan shut it down. The scan showed the blots of late-stage lung cancer, his own.
Kalanithi found himself on another kind of countdown, the one marking months or years he had left. He spent much of that time — two years — writing a book about his dual experience as a doctor practiced in delivering terrible news and a patient on the receiving end. The result is a remarkable book, "When Breath Becomes Air."
Some of you may have read this best-seller. Those who haven't might consider picking it up. This doesn't sound like a summer read, but while the topic is not light, Kalanithi's observations are revelatory. Summer is when many of us have the space to reflect and perhaps reorder priorities. To the young and hearty spared big-stuff crises, "When Breath Becomes Air" shrinks everyday anxieties down to size.
Their default is to assume they have 20, 40, 50 years left — and who's thinking that far ahead? People who've received dire diagnoses, or those close to them, know otherwise.
Kalanithi sweeps away the "you can get what you want" sunglow of self-help guides. But that also brings some relief. Squarely facing the certitude of death helps liberate one from wanting so much of so little consequence.
"Severe illness wasn't life-altering, it was life-shattering," Kalanithi writes. "It felt less like an epiphany — a piercing burst of light, illuminating What Really Matters — and more like someone had just firebombed the path forward."
Gone were the expected offers from elite medical institutions and a job that would have paid him six times what he was used to. Plans to have children became highly complicated. (With medical intervention, his wife was able to bear him a daughter shortly before he died.)
The expectation for amassing prizes and gratitude for saving sick peoples' lives had vanished. Instead, he would bounce from his own grief to hope to terror while being ground through the machinery of heroic medicine. There were moments of comfort, though, at the hands of caring doctors and nurses — and he talks lovingly of them.
The point came when Kalanithi recognized that he would not be the special case, a statistic that similarly afflicted patients would look to for hope. He, who had everything to live for, was not going to see much more of life. That's when he turned to the spiritual through religion.
It doesn't have to be terminal illness that changes young people's understanding of mortality. Anyone can die suddenly in a car accident or terrorist attack. Serious illness just gives one time to ponder it.
This may be Kalanithi's most profound insight:
"I would have to learn to live in a different way, seeing death as an imposing itinerant visitor but knowing that even if I'm dying, until I actually die, I am still living."
Wisdom that we — anesthetized by our imagined entitlement to long life — might all share.
Follow Froma Harrop on Twitter @FromaHarrop. She can be reached atfharrop@gmail.com. To find out more about Froma Harrop and read features by other Creators writers and cartoonists, visit the Creators Web page at www.creators.com.