WHO Declares Ebola A Worldwide 'Public Health Emergency'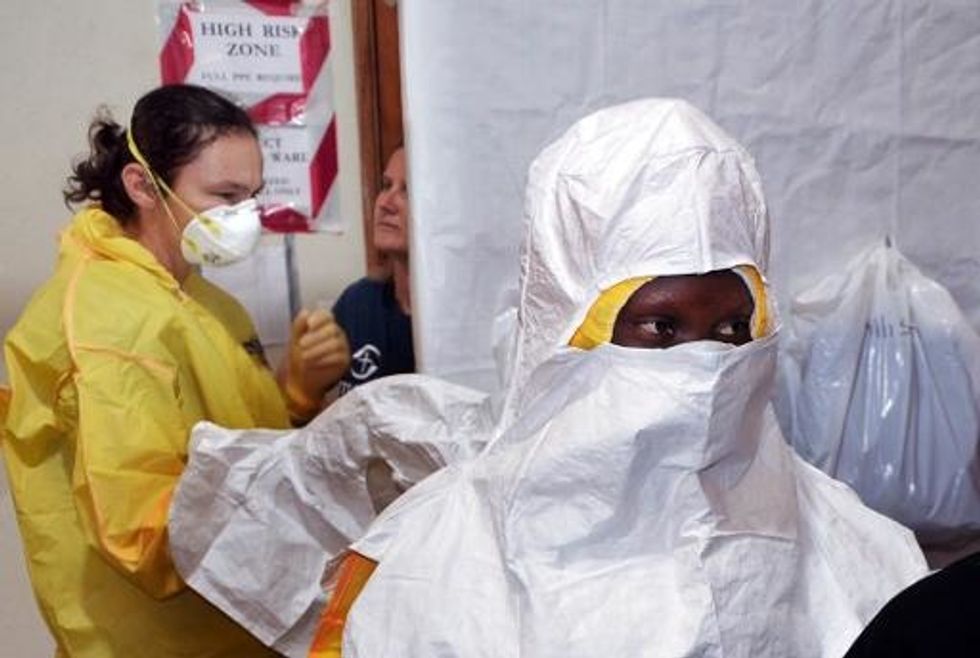 By Tony Pugh, McClatchy Washington Bureau
The Director-General of the World Health Organization on Friday declared the West African Ebola outbreak a "Public Health Emergency of International Concern," and called for both affected and unaffected countries to implement a coordinated international response that features a wide range of new safety measures, including travel restrictions for some and a plan to return infected health workers to their home countries.
One of the highest-level emergency declarations that the WHO can issue was made by Dr. Margaret Chan following a two-day conference in Geneva, Switzerland, where a panel of health experts unanimously recommended the action after hearing reports from the West African nations of Guinea, Liberia, Sierra Leone, and Nigeria where the outbreak is centered.
Growing numbers of health experts had been calling for a firm international response to the worst Ebola crisis in history, which has claimed 932 lives and likely infected more than 1,700 people.
The WHO has asked all countries to take a series of varied actions with the most stringent recommendations reserved for countries where the disease is actively being transmitted and those that either have a potential or confirmed case of Ebola or share a border with either of the four affected West African nations.
In those four countries, WHO recommends exit screening for all people attempting to leave the country at international airports, seaports, and major land crossings. The screenings should include at the minimum, a series of questions, body temperature measurements and a risk assessment of whether any high fever is caused by Ebola. "Any person with an illness consistent with Ebola should not be allowed to travel unless the travel is part of an appropriate medical evaluation," according to WHO press statement.
Similar international travel restrictions are recommended for Ebola patients and persons who were in contact with infected people. Confirmed Ebola cases should be isolated at treatment centers with no national or international travel until two diagnostic tests conducted at least 48 hours apart are negative. People in contact with infected persons, excluding properly protected health workers and laboratory staff who have had no unprotected exposure, should be monitored daily with restricted national travel and no international travel for three weeks after exposure.
The WHO also calls on the leaders of affected West African countries to declare a national emergency and personally address the nation about the crisis. Health ministers in these countries are urged to meet regularly with affected communities and visit Ebola patient treatment centers.
For unaffected countries that share borders with the four West African nations, WHO recommends surveillance to find clusters of unexplained fever or deaths, providing access to labs qualified to test for Ebola and establishing "rapid response teams" to investigate and manage suspected and confirmed Ebola cases. Any such findings should be treated as medical emergencies with action taken in the first 24 hours to stop a potential outbreak.
The WHO recommends that all other countries should not impose a general ban on international travel or trade, but should implement WHO's suggested travel precautions for Ebola patients and their contacts. All countries should also provide travelers to at-risk areas with information about the inherent health risks, how to minimize those risks and advice on how to manage a potential exposure.
All countries should also be "prepared to detect, investigate, and manage Ebola cases, provide access to labs that screen for Ebola "and, where appropriate, provide the capacity to "manage travelers" from infected areas who arrive with unexplained symptoms of the disease. The WHO also calls on all countries to facilitate the evacuation and repatriation of their citizens, particularly health workers, who have been exposed to the disease.
AFP Photo/Zoom Dosso
Interested in world news? Sign up for our daily email newsletter!