Democratic Governors Blast Trump, Pull National Guard Troops From Border
@alexvhenderson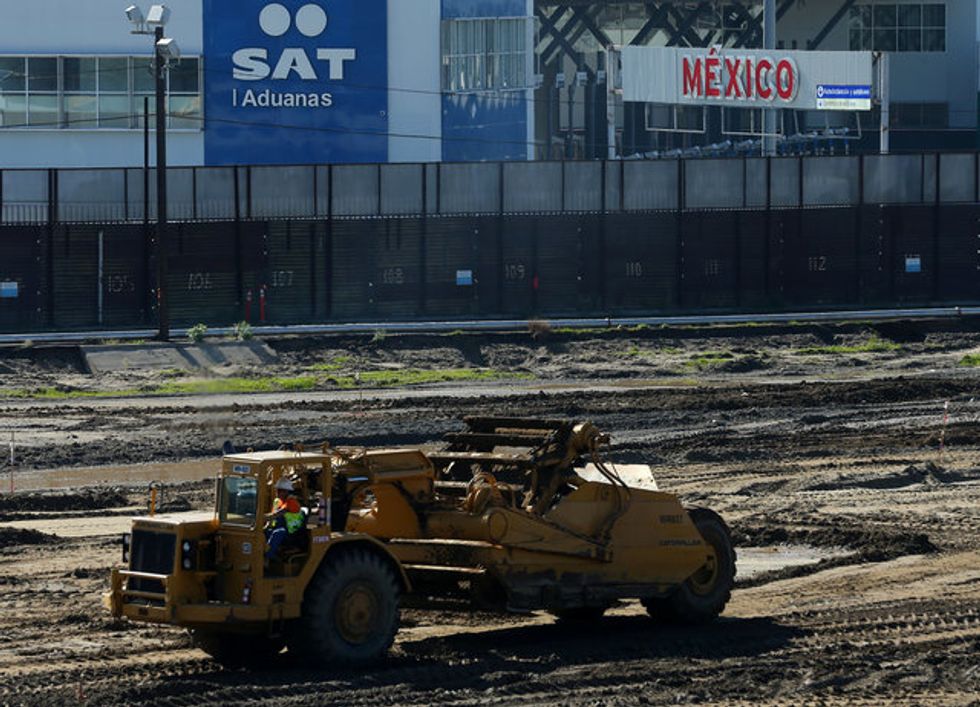 Reprinted with permission from Alternet.
Slamming President Donald Trump for his use of "political theater," Gov. Gavin Newsom (D-CA) has announced that he is withdrawing National Guard troops from California's southern border with Mexico in order to "refocus on the real threats our state is facing."
The announcement comes the day before the California governor's State of the State address, set for this Tuesday, February 12. According to the Los Angeles Times, Newsom is expected to say, "The border 'emergency' is a manufactured crisis. This is our answer to the White House: no more division, xenophobia or nativism."
The "real threats" that Newsom's office was referring to include wildfire prevention and fighting drug trafficking, and National Guard troops will be redeployed in those areas in California.
Newsom's announcement follows a similar announcement made last week by New Mexico Gov. Michelle Lujan Grisham, who announced that she would be withdrawing all National Guard troops from her state's southern border with Mexico. Grisham, also a Democrat, was as critical of the president as Newsom, declaring, "New Mexico will not take part in the president's charade of border fear-mongering by misusing our diligent National Guard troops."
Trump and Democrats in Congress have been engaged in a contentious battle over his proposed U.S./Mexico border wall, which would extend all the way from the Pacific Ocean to East Texas. Recently, the president partially shut down the United States' federal government for five weeks in the hope of pressuring Congress into providing $5.7 million in funding for a border wall, which Democratic House Speaker Nancy Pelosi adamantly opposes. And Trump has threatened that if he does not reach an agreement with Congress by this Friday, February 15, he will either partially shut down the federal government again or declare a national emergency.
IMAGE: Construction on the area around the port of entry from Mexico to the United States continues next to the border wall in San Ysidro, California, January 25, 2017. REUTERS/Mike Blake