Democrats Should Move To The Center — Of The Country
@FromaHarrop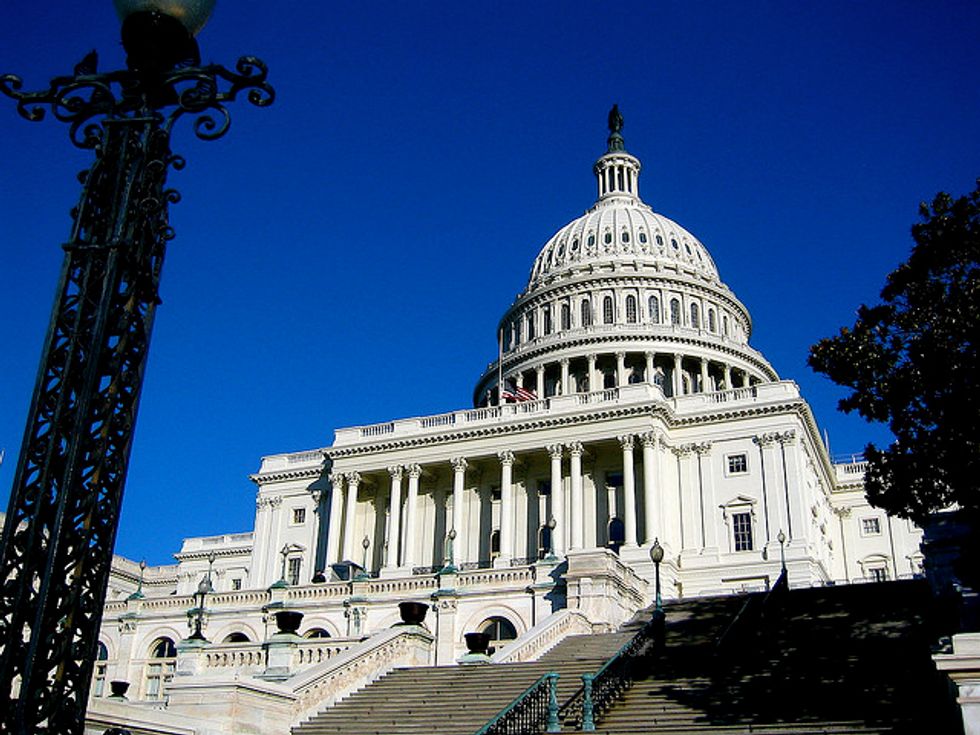 Reprinted with permission from Creators.
Contrary to what we hear, "the energy" in the Democratic Party is coming not so much from the political left as from the geographical center. The most notable victories belong to Conor Lamb in Pennsylvania, Doug Jones in Alabama and Democrats taking statehouse seats in Missouri and Wisconsin. They win because they talk economics, not economic theory, and they avoid sounding radical.
Our last two Democratic presidents, Bill Clinton and Barack Obama, spoke to wide audiences. Both hailed from the interior. Both were elected twice.
The direction the "energy" in the Democratic Party is coming from is irrelevant, in any case. The votes are coming from the political center, and votes are what matter. To win political power, Democrats must take congressional seats away from Republicans. Geographically central Democrats know best how to attract wavering voters.
This is not to take credit from the few very left candidates who have wrested nominations from other Democrats. Alexandria Ocasio-Cortez won fair and square against a longtime Democratic congressman. She has deep roots in her district covering parts of the Bronx and Queens, organized brilliantly and has not a lazy bone in her body.
But the problem with her and other insurgents is that defeating Republicans often comes second to building their "movement." Ocasio-Cortez is super smart, but she has a lot to learn.
One of her first post-victory tweets was a battle call for other left candidates to beat the establishment — the establishment being Democrats running elsewhere — rather than the Republicans owning both houses of Congress. Inexplicably, she publicly gushed over the flaky actress Susan Sarandon. During the presidential campaign, Sarandon held that Hillary Clinton was more dangerous than Donald Trump. And she was happy that Clinton lost.
A Democratic Socialist doing well in the Bronx is less impressive than any Democrat polling strong in a West Virginia district that Trump won by 50 percentage points. That would be Richard Ojeda, an Army veteran with 30 tattoos (and counting). He is pro-coal but also pro-teacher and pro-letting people buy into Medicare for health coverage.
Even coastal Democrats are not necessarily enthusiastic about movement-run crusades. Consider Sen. Dianne Feinstein's bumpy bid to represent California for a sixth term.
Leaders in California's Democratic Party, currently under left-wing management, (START ITAL)twice rejected the centrist Feinstein for a more fire-breathing progressive, Kevin de Leon. When ordinary Democrats got a chance to vote in the primary, Feinstein buried de Leon — 2.9 million votes for her, 804,000 votes for him. Seems no one in California likes Feinstein except the voters.
The left's list of priorities contains both the attractive and the ridiculous. Sadly, overexposure to all that "energy" has lured old-hand liberals to jump on every shiny new thing the left dangles. How else to explain the spectacle of Sens. Elizabeth Warren of Massachusetts and Kirsten Gillibrand of New York pushing the politically toxic hashtag about abolishing ICE, the U.S. Immigration and Customs Enforcement agency?
Democrats far from the ocean beaches seem somehow more attuned to ordinary voters and less indulgent of the activists. It was thus too bad that Rep. Tim Ryan of northeast Ohio failed in his 2016 quest to replace Nancy Pelosi of San Francisco as House Minority Leader. Pelosi is captive to an identity politics that seems to exclude the white working class, a group Ryan reaches and so should other Democrats.
This November, Democrats will have contenders up and down the political spectrum. That's fine so long as the candidates fit their district. But when it comes to finding an appealing voice for a national electorate, they should look to the center — the center of the country, that is.
Follow Froma Harrop on Twitter @FromaHarrop. She can be reached at fharrop@gmail.com. To find out more about Froma Harrop and read features by other Creators writers and cartoonists, visit the Creators webpage at www.creators.com.