Democrats! Stop Debating The Rules And Act, With Bold Creativity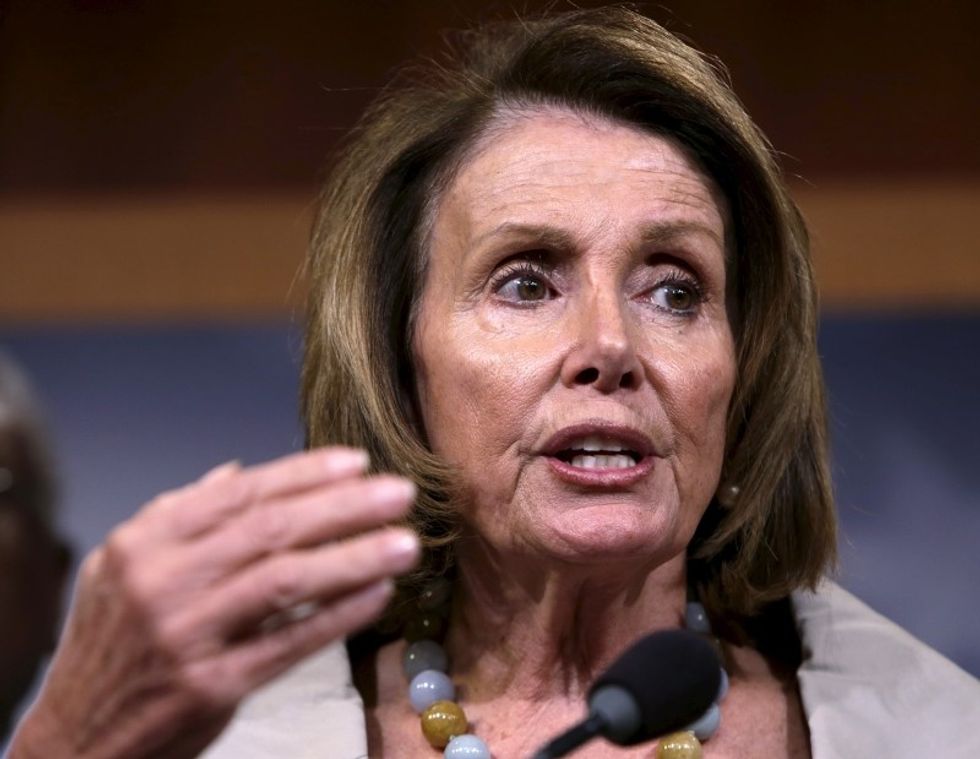 When Attorney General Barr released his wounded version of Robert Mueller's report, House Democrats, under the tight control of Nancy Pelosi, announced that they would begin a process of examining the contents of the report, in addition to conducting oversight in several other areas. They then left town on a ten-day recess. Those ten days drained a disturbing amount of fuel from our democracy. The Democrats' tepid response allowed Barr and Trump to peddle the lie that Mueller had found no collusion and no obstruction.
Less fearful House Democrats could have responded to the report with the unmitigated outrage that its contents warranted. Bold Democrats might have broadcast a narrative that the report showed Trump's stunning contempt for America. He and his campaign knew about and welcomed the Russian attack on the election. They failed to notify law enforcement and embraced the Russian assistance. Trump, then, even after the intelligence community briefed him, continued to deny that Russia was responsible. He covered up for the hostile foreign power that corrupted the election on his behalf.
Trump proceeded to obstruct justice in ways so obvious that over 900 former federal prosecutors have signed a letter saying he would be charged with multiple felonies if not for the OLC memo precluding indictment of a sitting president. Bottom line: the President sold out the country and committed serious crimes to conceal his perfidy.
Concerned about launching a polarizing process (because it would be a shame to disrupt the prevailing bipartisan harmony), Democratic leadership at first seemed to take impeachment off the table, only to let it creep back into the discussion as a possible step far down the investigative road. This posture drained Democratic efforts to convey the seriousness of the Mueller Report of all momentum. No rush, no big deal.
According to the Democratic leadership, it is more important to pass legislation for show. Plainly, the House needs to pass legislation to establish a Democratic agenda for the coming election, but make no mistake: that is all it is doing. Nothing of substance that the House passes will make it to the Senate floor on Mitch McConnell's watch. The House can process its legislative agenda and hold a president to account simultaneously.
Democratic hesitation has given Trump the upper hand. The House Judiciary Committee is now in the position of trying to kick-start its presentation of the Mueller Report. But the Constitution awards the advantage of inertia to the executive in any investigation. That advantage is particularly acute in service of an executive who feels no obligation even to make a show of inter-branch comity. Trump's posture of complete defiance toward all requests for testimony and documents should surprise nobody, least of all the House leadership.
Trump has successfully mired House Democrats in a process battle. This is a battle the House must fight and should win on the law, but it loses unless it focuses on Mueller's description of the substance of Trump's conduct. Only then – if it understands the harm he inflicted — will the public care that Trump is obstructing the investigation.
The Judiciary Committee is devoting its energy to a fight over Attorney General William Barr's willingness to appear before the committee, and its entitlement to the unredacted Mueller Report and supporting evidence. Forget Barr. He does not need another platform from which to mislead.
The unredacted report is important, but the supporting evidence is more so. The fight to get both would be won if the committee moved to impeachment mode. Issues of grand jury secrecy and executive privilege wilt when confronted by the need for information for impeachment. But the committee will slog ahead demanding the material for oversight purposes, making the outcome in court less certain, particularly given Trump's success in stocking the courts with supporters of expansive executive power, including his two Supreme Court appointees. Meanwhile, the clock will run.
The House must recapture the narrative. Its principal task now is to educate the public on Trump's misdeeds. While a few among us get excited about battles over executive privilege, the interpretation of Federal Rule of Criminal Procedure 6(e), the unavailability of criminal contempt for executive branch officials, the complexities of civil contempt litigation, and the possibility of resurrecting the House's ability to bypass courts and lock up recalcitrant witnesses pursuant to its inherent contempt authority, the vast majority of the public doesn't give a damn. But they are more likely to listen to salacious details about the criminal and treacherous doings of their president and his inner circle.
The Judiciary Committee cannot sit back and wait for its process litigation to play out. It needs to think creatively about how to hold regular hearings highlighting various aspects of Mueller's findings. It can feature experts on obstruction of justice who can walk through Trump's misdeeds, on Russian intelligence, on the use of social media in elections, and on computer hacking.
The committee can start inviting – and subpoenaing, if necessary – witnesses who no longer work in government. It may have to start with more tangential witnesses to avoid protracted battles while it waits for the process to bring them higher-profile witnesses such as Robert Mueller, Don McGahn, Don Jr., Jared Kushner, Steve Bannon, Jeff Sessions and others. The Committee should not waste two consecutive business days without a hearing. The all-night reading of the Mueller report by House Democrats is a good try, but it smacks of desperation and a lack of real educational purpose. How many students will stay up all night to listen to the professor read from the textbook?
Meanwhile, commentators are distracted by a curious debate over whether we are in a constitutional crisis, as both Nancy Pelosi and Jerrold Nadler have said. We are in a period of anti-constitutional defiance by the President. That's serious in the extreme and has exposed gaping deficiencies in our aging foundational document. But constitutional remedies remain, at least theoretically. Trump has yet to defy openly a court order and impeachment has not been tried. A true constitutional crisis arises only when constitutional remedies have failed and resort to extra-constitutional means is necessary. We're not there – yet.
Bill Yeomans is the Senior Justice Fellow  at Alliance for Justice. He previously taught constitutional law, civil rights, and legislation at American University Washington College of Law. He previousy served for 26 years in the Department of Justice, where he litigated cases involving voting rights and discrimination in employment, housing, and education, and prosecuted police officers and racially motivated violent offenders before assuming a series of management positions, including acting Assistant Attorney General.