Disaster In Alaska? How Tuesday's Primary Could Go Wrong For Republicans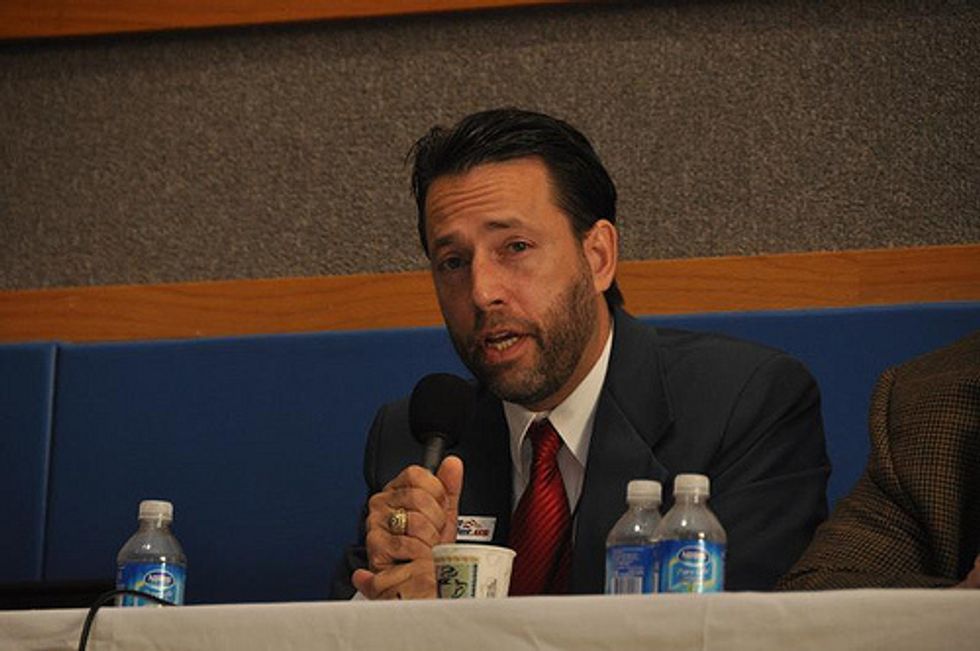 Alaska Republicans will head to the polls on Tuesday to select their candidate to oppose Democratic senator Mark Begich in November — and could end up repeating a critical mistake from four years ago.
Former Alaska attorney general and Department of Natural Resources commissioner Daniel Sullivan is appears to be the frontrunner; he has led every public poll of the race this year (the most recent, from Democratic-leaning Public Policy Polling, had him up 6 percent.) Sullivan is trailed by Lieutentant Governor Mead Treadwell, and Tea Party activist Joe Miller.
Sullivan also appears to represent the GOP's best chance to defeat the vulnerable incumbent Begich in November. But there is some reason for Republicans to worry that they won't end up with their strongest candidate.
One potential issue is the presence of another Dan Sullivan on the ballot. Daniel A. Sullivan, the mayor of Anchorage, is running in the Republican primary for lieutenant governor, and polls have suggested that about a third of likely primary voters don't know the difference between him and the Senate candidate who shares his name. How this will affect the race remains unclear, but given the expected low turnout, even a small amount of confusion could have wide-reaching effects.
The exact state of the race isn't clear, either. As Nate Cohn explains at The Upshot, due to Alaska's low, spread-out population, it is notoriously difficult to poll:
That reputation stems from an uninterrupted string of polling errors going back a decade: In 2004, Lisa Murkowski trailed in the only two nonpartisan polls of October, yet won; Mr. Begich was thought to have a significant lead in October 2008, but he won by only a point; Mr. Obama was through to trail by perhaps 10 to 15 points in 2008, but he lost by more than 20; Ms. Murkowski trailed again in 2010, but her write-in campaign ultimately prevailed.
The polls' unreliability may be compounded by an extremely low turnout. That was the case in 2010, when just 109,750 voters participated in the GOP primary between Murkowski and Miller. Although polls showed Murkowski up by 30 points just weeks before the election, Miller rallied the party's right-wing base to win a stunning upset.
That's the scenario that should have Republicans holding their breath on Tuesday. Although Miller remains popular in Tea Party circles — he has been endorsed by Sarah Palin, Mike Huckabee, Mark Levin, and Joe Arpaio, among others — he is not an electable statewide candidate. While polling averages show Begich virtually tied with Sullivan or Treadwell, he leads Miller by double-digits. And that's before Democrats bother to focus on Miller's controversial 2010 campaign, obsession with impeachment, and unabashed xenophobia: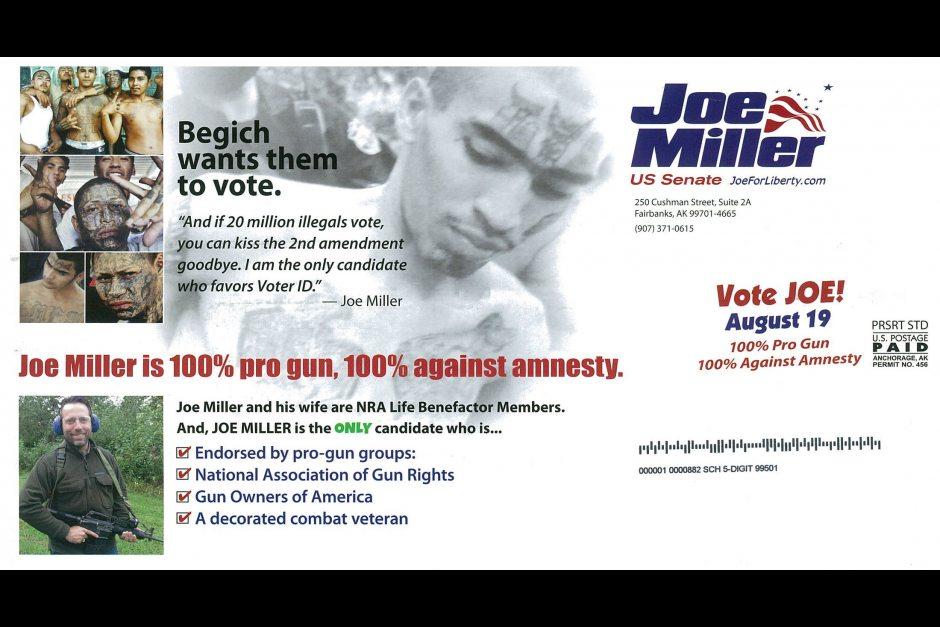 Republicans who understand that defeating Begich is likely a precondition to winning a Senate majority in November got some good news last week, when Miller announced that he won't run as an Independent if he loses in the GOP primary. And that's still the most likely scenario.
But they should still be holding their breath until all the votes are counted on Tuesday night. After all, it wouldn't be the first time that pollsters have swung and missed in a low-turnout primary.
Photo: Ryan McFarland via Flickr
Want more political news and analysis? Sign up for our daily email newsletter!