Disciplined IRS Workers Got Bonuses, Time Off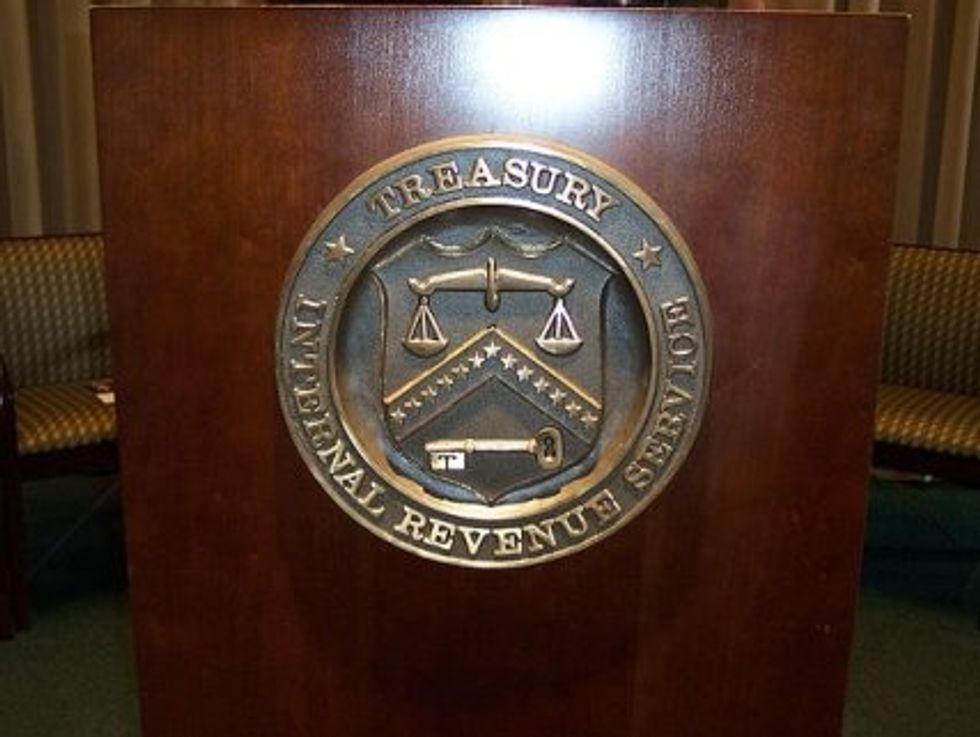 By Becky Yerak, Chicago Tribune
More than 2,800 Internal Revenue Service workers who recently had been disciplined received millions of dollars in bonuses and time off as part of an employee recognition program, a new government audit shows.
The IRS has a program that rewards its employees for a job well done, but a report released Tuesday by the Treasury inspector general for tax administration found that between Oct. 1, 2010, and Dec. 31, 2012, more than 2,800 recently disciplined IRS workers got more than $2.8 million in monetary awards and more than 27,000 hours in time-off awards.
The employee infractions included not paying their taxes.
"While not prohibited, providing awards to employees who have been disciplined for failing to pay federal taxes appears to create a conflict with the IRS' charge of ensuring the integrity of the system of tax administration," J. Russell George, Treasury inspector general for tax administration, said in a statement.
The watchdog conducted the audit because of new federal guidance issued in fiscal year 2011 that requires agencies to reduce spending on awards programs beginning in fiscal year 2012.
The inspector general recommends that the tax agency's personnel chief institute a policy requiring management to consider conduct issues resulting in disciplinary actions, particularly the nonpayment of taxes, before awarding bonuses and paid time off. The inspector general said he has been assured by the IRS personnel chief that, by the end of June, the agency will study establishing a policy requiring management to consider disciplinary actions before giving out performance awards.
The audit also showed that most IRS workers get cash and time off in the agency's award program.
For fiscal year 2011, the IRS awarded almost $92 million in cash and almost 520,000 hours of time off to 70,500 of its 104,400 workers. In fiscal 2012, it awarded $86 million in cash and almost 490,000 hours of time off to 67,870 of its 98,000 workers.
The audit didn't find any violations with the IRS' overall awards program, agency spokesman Jose Manuel Vejarano points out.
The IRS has developed a policy linking conduct to performance awards for executives and senior level employees, he said.
"Even without a formal policy in place, over the past four years, the IRS has not issued awards to any executives that were subject to a disciplinary action," Vejarano said. "We are also considering a similar policy for the entire IRS workforce, which would be subject to negotiations with the National Treasury Employees Union."
Photo via Wikimedia Commons