Disgraced GOP Congressman Blames 'F-Tards' For Ouster
@FAWFULFAN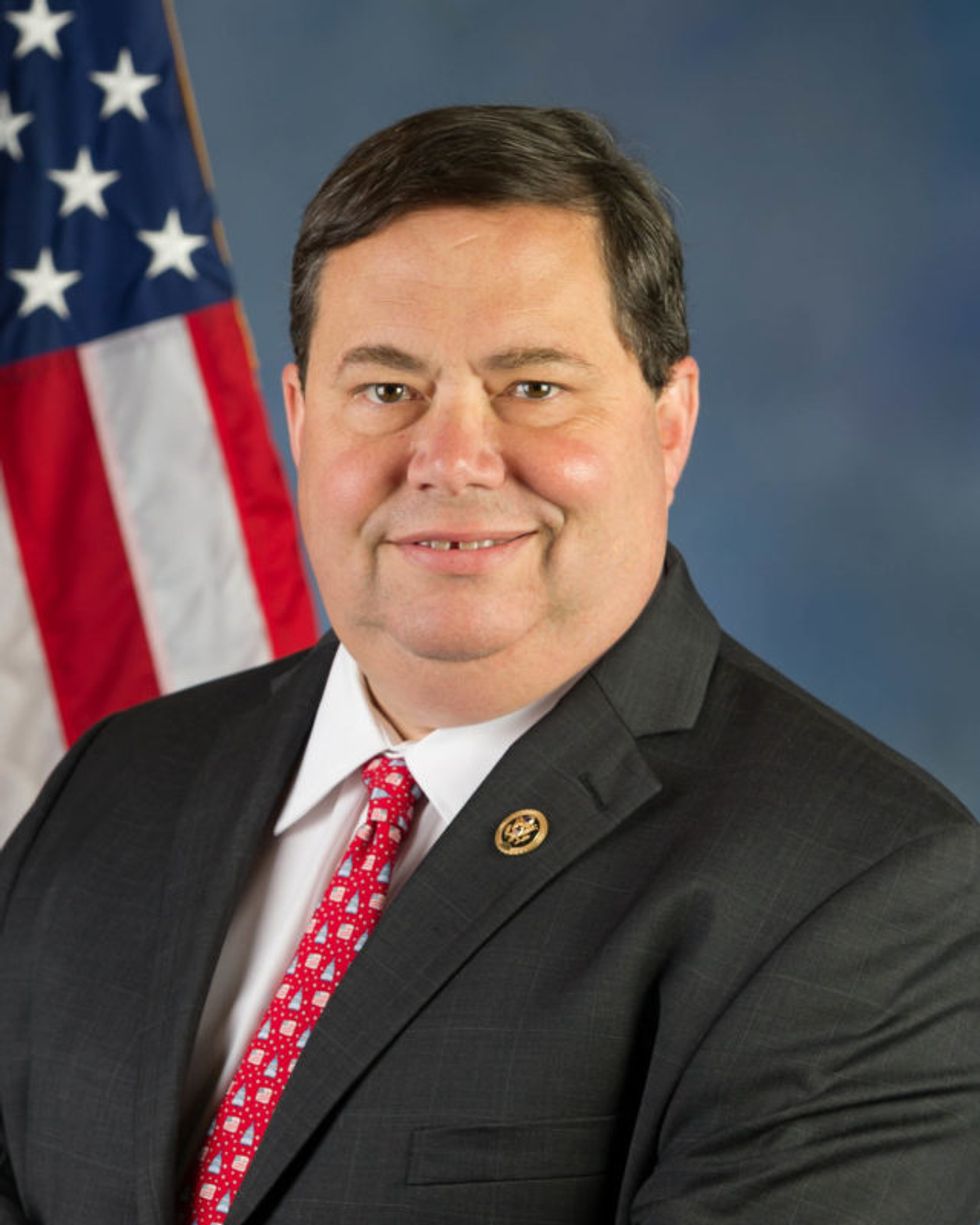 Reprinted with permission from AlterNet.
Former Texas Congressman Blake Farenthold, a longtime Tea Party crusader, fell from grace in a spectacular fashion, in a scandal involving sexual misconduct and misuse of taxpayer funds.
But as far as Farenthold is concerned, everyone other than himself is to blame for his early exit from Congress.
According to the transcript of a court deposition from an ongoing lawsuit filed by the Victoria Advocate, Farenthold said he did not resign because he considered himself at fault, but because he believed the "Me Too" movement would bias the House Ethics Committee against him.
"I believe the public attention to the 'Me Too' movement created a political environment where it would be much more difficult for the members of the Ethics Committee to separate politics from the facts," said Farenthold. He also said that he believed the Committee "was under political pressure to find a scapegoat."
Farenthold was also questioned about a text message he sent to a friend on the day of his resignation, in which he said, "the f tards won." Asked for a synonym of "F-tard," Farenthold replied, "A-S-S."
Last December, it emerged that Farenthold brokered a secret $84,000 settlement with his former communications director, Lauren Greene, after a series of incidents in which he allegedly told her he had sexual fantasies about her, discussed threesomes in her presence, and remarked to another female staffer that Greene "could show her nipples whenever she wanted to."
Despite being a multimillionaire, Farenthold opted to pay the settlement with tax dollars, which, amazingly, has been perfectly legal under a system set up in 1995. Nonetheless, the House Ethics Committee moved to investigate the matter, prompting him to resign in April rather than face accountability.
He is now working as a lobbyist for the Calhoun Port Authority for the city of Port Lavaca, TX. The Advocate's lawsuit alleges the municipal government broke Texas state law by not soliciting public comment before hiring him, a charge the Port Authority denies.
When the scandal first broke, Farenthold promised to repay the $84,000 settlement, saying he didn't "want taxpayers to be on the hook for this." But he never did. Questioned by Advocate attorney John Griffin, Farenthold said, "It was my intent to pay it back until I was advised and researched on my own that it would be illegal to do that. I believe the taxpayers and the mayor would be more interested in my following the law."
He did not elaborate on what law prohibits him from doing this, and one aide for a top House Republican made clear this is not true. He also claims a law advancing in Congress would let the government to deduct the money from his retirement account anyway, which is also false.
A special election was held in June to replace Farenthold in Texas' 27th Congressional District, which covers Corpus Christi and Victoria along the Gulf Coast. Republican Michael Cloud handily won the deep red district.
Matthew Chapman is a video game designer, science fiction author, and political reporter from Austin, TX. Follow him on Twitter @fawfulfan.