Trump-Appointed Judge Promotes Online Disinformation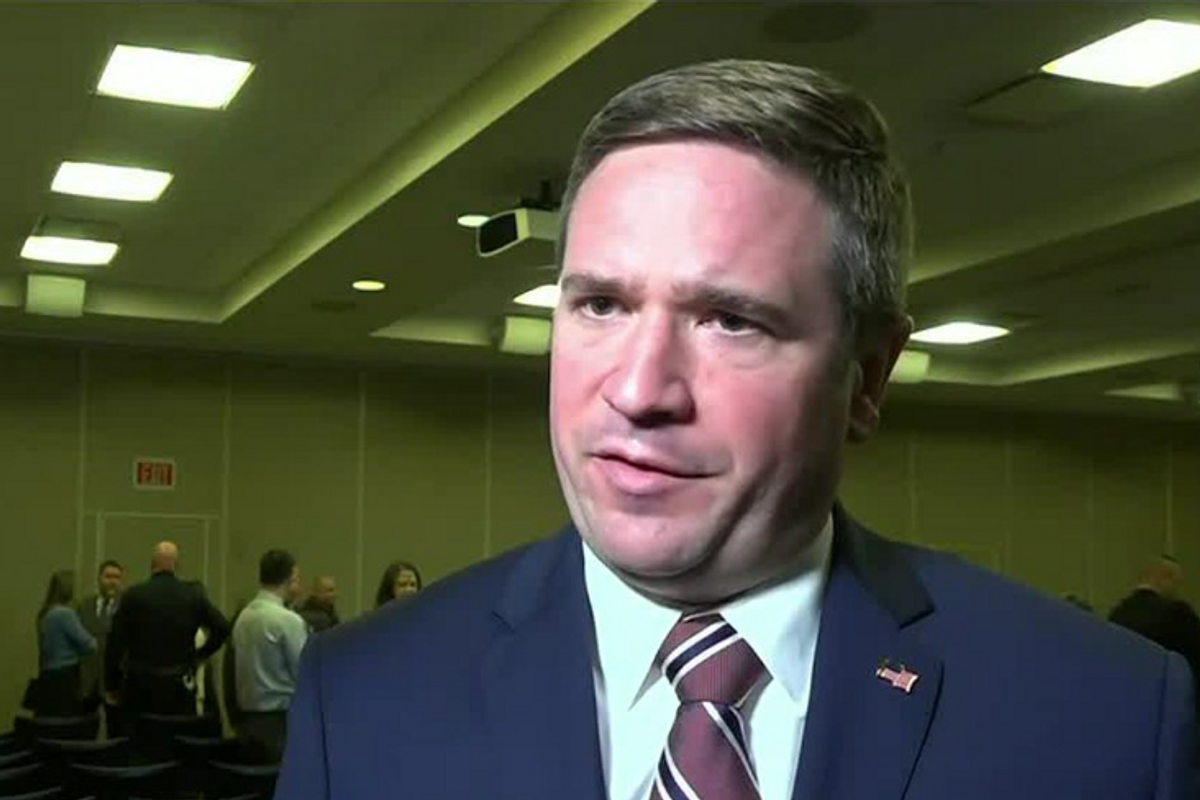 The MAGA/QAnon crowd celebrated Independence Day with one of their own, a federal district court judge in Louisiana who issued a broad injunction against President Joe Biden and a bunch of his administration officials from working with social media companies to combat disinformation. Judge Terry Doughty, a Trump appointee, ruled that the administration likely violated the First Amendment by censoring online free speech about the COVID-19 pandemic, the 2020 election, and Hunter Biden's laptop.
Doughty spared no hyperbole in his opinion: "If the allegations made by Plaintiffs are true, the present case arguably involves the most massive attack against free speech in United States' history. In their attempts to suppress alleged disinformation, the Federal Government, and particularly the Defendants named here, are alleged to have blatantly ignored the First Amendment's right to free speech." That's a hell of a lot of work "if" is doing there.
"Although this case is still relatively young, and at this stage the Court is only examining it in terms of Plaintiffs' likelihood of success on the merits, the evidence produced thus far depicts an almost dystopian scenario," Doughty writes. "During the COVID-19 pandemic, a period perhaps best characterized by widespread doubt and uncertainty, the United States Government seems to have assumed a role similar to an Orwellian 'Ministry of Truth.'" Many, perhaps even most, would consider the pandemic a time of mass death.
The defendants are everyone from President Joe Biden on down, including whole executive branch agencies—the departments of Health and Human Services, Homeland Security, Justice, Commerce, State, and Treasury—as well as their directors. The list includes the entire FBI, Centers for Disease Control and Prevention, Food and Drug Administration, Census Bureau, Cybersecurity and Infrastructure Security Agency, and dozens of individuals in all of these departments and agencies. Oh, and White House Press Secretary Karine Jean-Pierre, because she clearly is a part of the "deep state" decision-making process. They are barred from flagging dangerous or problematic posts on Facebook (Meta), Instagram, Twitter, YouTube/Google, and many more social media sites.
To get a sense of how out there this judge is, the notoriously extreme Fifth Circuit has already rebuked him several times over his efforts to force Biden officials to testify, including former Press Secretary Jen Psaki, Surgeon General Vivek Murthy, Cybersecurity and Infrastructure Security Agency Director Jen Easterly, and White House Director of Digital Strategy Rob Flaherty.
In the case of Psaki, the appeals court judges wrote: "As Press Secretary, Psaki's role was to inform the media of the administration's priorities, not to develop or execute policy. Unsurprisingly, then, the record does not demonstrate that Psaki has unique first-hand knowledge that would justify the extraordinary measure of deposing a high-ranking executive official."
Doughty also blocks agencies and officials from "collaborating, coordinating, partnering, switchboarding, and/or jointly working with" groups including the Election Integrity Partnership, researchers led by the Stanford Internet Observatory, and the University of Washington Center for an Informed Public to identify problematic social media posts. These organizations are working on internet safety, elections protection, and public health. The Stanford group, for example, is studying how to prevent the sexual abuse and exploitation of children online, and now the FBI and Department of Justice are being blocked by this judge from working with that group.
That's just one of the dangers in this sweeping injunction: the chilling effect it could have for law enforcement trying to fight criminal or terrorist activity. Doughty is still allowing the government to contact the companies about posts that detail crimes, national security threats, or foreign attempts to influence elections, but the guidance he offered on what these exemptions covered is pretty unclear.
The case was brought by Republican attorneys general in Missouri and Louisiana, fed by all of the big lies that have been concocted by the far right in the past decade. To get a sense of what's behind this challenge and this decision, here's Missouri Attorney General Andrew Bailey in an interview conducted with The Washington Post before the injunction was issued: "The deep state planted a seed of suppression of government censorship, but that seed was fertilized, germinated and grew rapidly once President Biden took office ... There are deep concerns here that the government's unrepentant attitude demonstrates a willingness to continue to violate the First Amendment."
A White House official told the Post the Justice Department "is reviewing the court's injunction and will evaluate its options in this case."
"This Administration has promoted responsible actions to protect public health, safety, and security when confronted by challenges like a deadly pandemic and foreign attacks on our elections," the official said. "Our consistent view remains that social media platforms have a critical responsibility to take account of the effects their platforms are having on the American people, but make independent choices about the information they present."
Reprinted with permission from Daily Kos.