DNC Chair: Joni Ernst 'An Onion Of Crazy'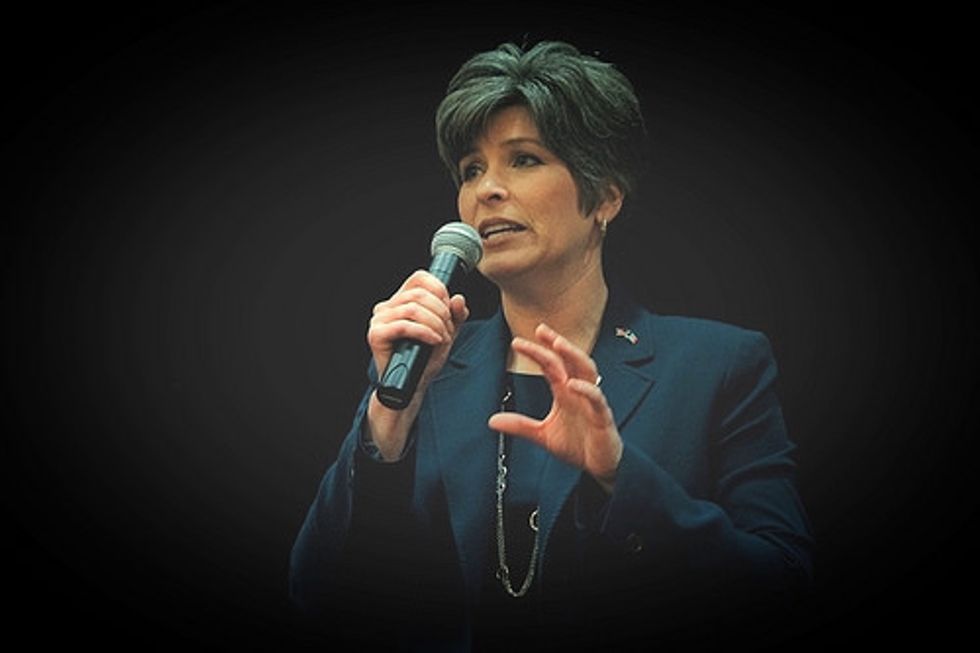 The Democratic National Committee (DNC) appears to be shifting tactics in Iowa, by painting Republican Senate candidate Joni Ernst as an unstable extremist.
DNC chairwoman Debbie Wasserman Schultz set the tone at the Iowa State Fair on Saturday, calling Ernst "an onion of crazy."
"I know that this state is known for its wind energy, for corn, for soybeans, but that woman is an onion of crazy," she said. "I mean, there is no other way for me to describe it, you just can't make it up. Every time you peel back a layer, you find something more disturbing about her views."
As evidence, Wasserman Schultz pointed to Ernst's past comments that President Obama is a "dictator" who should be impeached or removed from office, and that she still believes "there were weapons of mass destruction in Iraq."
Ernst has tried to walk back both statements, but they are just two on a long list of "crazy" remarks.
She's also come out against the United Nations' Agenda 21, which is a voluntarily implemented plan that seeks to promote sustainable development. Ernst erroneously sees it as an evil, foreign force that will abolish all property rights.
And she infamously threatened to "castrate" members of Congress who don't reduce spending, and released a campaign ad featuring her shooting a handgun at Obamacare.
"When you have a candidate for the United States Senate who was endorsed by Sarah Palin, that should say it all right there," Wasserman Schultz said. "Do we need a United States senator who's just going to be a carbon copy of Sarah Palin? I don't think so."
The DSCC followed her lead, releasing a video on Monday comparing Ernst to Palin.
"Joni Ernst would be another Tea Party vote in the Senate," says the ad's narrator. "Palin. Ernst. Too extreme for Iowa."
The new rhetoric represents an escalation by Democrats, who previously focused more on her political positions. Rep. Bruce Braley (D-IA), who is running against Ernst in the general election and whom Wasserman Schultz called "a voice of reason and moderation and leadership," is running ads emphasizing that Ernst is too "extreme" for Iowa and that her "Tea Party ideas are out of step with Iowa families." These ideas include getting rid of the federal minimum wage and wanting to privatize Social Security.
Ernst is more than holding her own in this race, however. She, along with her Republican supporters, have tried to paint Braley as "out of touch" for expressing concern that Republican Chuck Grassley could become the head of the Senate Judiciary Committee even though "he was a farmer from Iowa who never went to law school."
The Real Clear Politicspoll average has Ernst ahead by 0.8 points.
Photo: Monica de Argentina via Flickr
Interested in U.S. politics? Sign up for our daily email newsletter!