Dodge CEO Says 'Furious' Movies Have Been Good For The Brand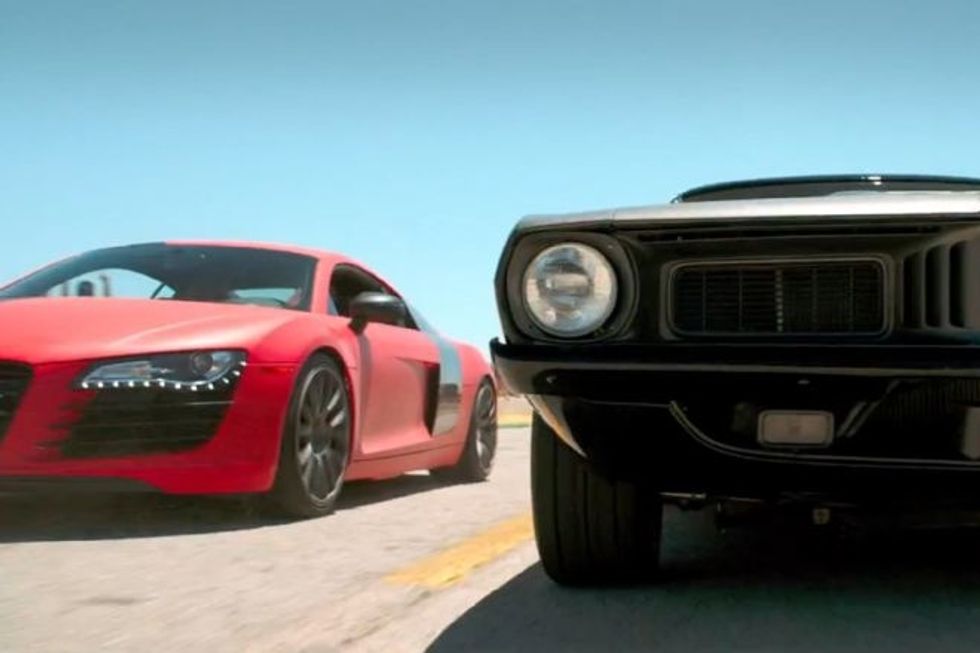 By Charles Fleming, Los Angeles Times (TNS)
Furious 7 has opened with a roar, racing to the No. 1 spot at the box office with estimated weekend ticket sales of $143.6 million. The total debut of $218 million is well above the previous Furious record set in 2010.
The Dodge car company may have been pleased, but it seemed to have seen it coming. The company sent its president and CEO to the premiere of the latest installment in Hollywood's longest extended chase scene.
Dodge has supplied cars to many episodes in the Fast and Furious franchise. Some were on display at the premier at the TCL Chinese Theatre. Walking among them, flanked by Dwayne "The Rock" Johnson, Jason Statham, Elsa Pataky, Tony Jaa, Tyrese Gibson, Luke Evans, and Ludacris was Dodge's Tim Kuniskis.
"This franchise has been good for Dodge, and Dodge has been good for the franchise," the executive said, trim in a gray suit and black shirt.
The company's legacy has been a feature of the series, with increasing amounts of automotive product placement in each successive episode.
Does that help Dodge sales?
"Put it this way," Kuniskis said. "Last year, Dodge sold 600,000 cars — about 4 percent of the total market. That means 96 percent of people are not buying our cars. These movies put Dodge products in front of a huge world audience."
The Furious franchise has sold in excess of $2 billion in movie tickets worldwide since the first movie rolled out in 2001.
And for the past five years, Kuniskis said, sales of Dodge Challengers have increased. During the month of March, he said, the company sold 6,500 of them — the best month in the nameplate's history.
As for the high-end Challengers, those in the 707-horsepower Hellcat category, Kuniskis said the company is working fast to solve the high-quality problem of too many customers and too few cars.
The company had to ask its dealerships to stop taking orders for the $60,000-plus street-legal race cars because they couldn't make them fast enough.
Kuniskis said the company expected to sell a couple of thousand of the Challenger and Charger Hellcats. Instead, they had standing orders for 9,000 when they asked their dealerships to stop taking them.
Kuniskis said he understands customers are frustrated. "I know," he said, "Because I get emails from them asking, 'Where's my car?'"
But he said those customers will all get what they want.
"We're catching up, and we will start taking new orders," he said. "We'll make them all happy."
(c)2015 Los Angeles Times, Distributed by Tribune Content Agency, LLC