Dogs, Women And Rape: Women Have Heard Worse?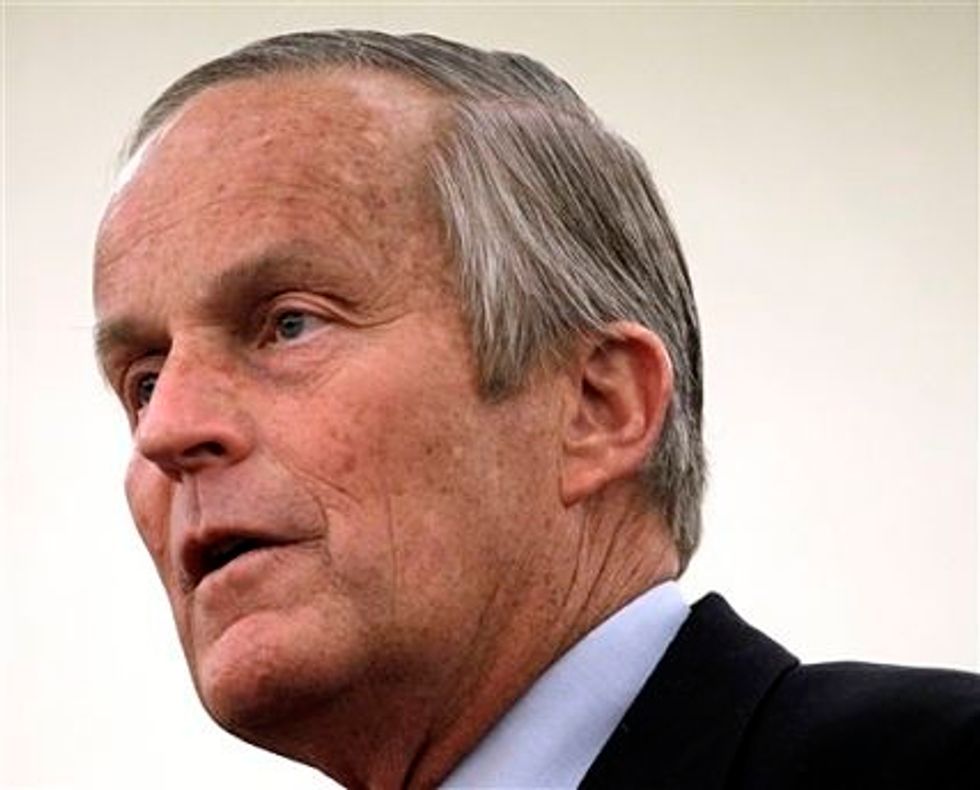 Sunday on ABC's This Week, Fox News' Greta Van Susteren blasted Democrats for focusing on Mitt Romney's "binders full of women" comment from the second debate. "…binders and things, I mean…" she said. "I know that the Democratic Party is running with that, but… women have heard so much worse…"
This curious defense of Mitt Romney's anachronistic attitude toward women is definitely true. Women have heard a lot worse—especially from Republican men in this election.
Todd Akin (R-MO) says something worse nearly every day. When he told a reporter that women have a way of preventing pregnancy in the case of a "legitimate rape," even Republicans seemed appalled—though many have returned to supporting his campaign. Since then he's accused his opponent Senator Claire McCaskill (D-MO) of not being "ladylike" and acting like a "fetching dog." His advisor latter clarified the comment by making a joke about what breed of dog she would be ("Bullshitsu").
Luckily for Akin, he isn't alone in today's Republican Party with his dismissive attitude toward women.
Wisconsin state representative Roger Rivard recently said, "Some girls rape easy"—twice. And Republican Tom Smith, who has a serious chance of unseating Pennsylvania's Senator Bob Casey, compared his daughter's own decision to keep her child born out of wedlock to what a rape victim might face.
Former comedian Dennis Miller, who appeared with Mitt Romney last week, is just one of the chorus of Republican men who have lambasted Sandra Fluke for having the temerity to believe her heath insurance should cover basic reproductive health care. Birth control is an issue—the GOP believes—that should be settled by a woman's employer. Can't get much worse than that.
The GOP's platform calls for banning abortion with no exceptions—not even the life of the mother. Congressman Joe Walsh (R-IL) briefly insisted that there is no instance where an abortion is necessary to save a mother's life. He recanted, but hasn't changed his belief that abortion should never be legal.
Mitt Romney—like just about all of the GOP now—believes in defunding Planned Parenthood because a tiny fraction of what they do helps women decide when they want to have a baby. He also believes in a fetal pain law that could ban abortion after the 20th week, forcing women to carry dead fetuses to term. Yep. That's worse.
Yes, Ms. Van Susteren, women have heard so much worse. But they really should be able to expect so much better.
Photo credit: AP Photo/Jeff Roberson, File