Dominican Republic Resumes Deportation Of Migrants Deemed Illegal
@reuters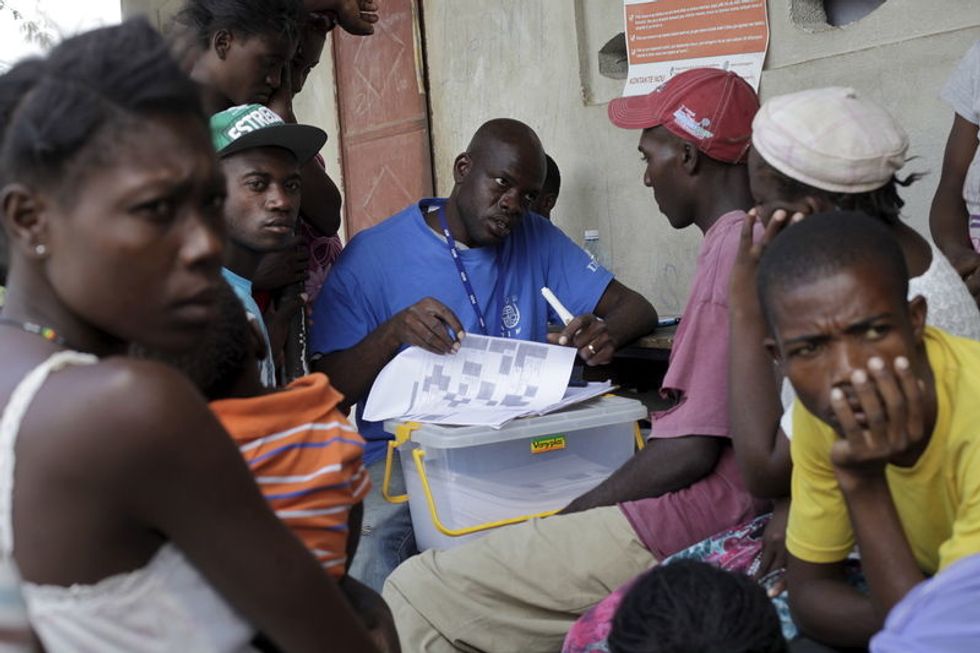 By Jorge Pineda
SANTO DOMINGO (Reuters) – The Dominican Republic has resumed the detention of people, mostly of Haitian descent, deemed to be illegal migrants after the expiration of a deadline for undocumented foreigners to apply for temporary residence.
Officials in the Dominican Republic have grown concerned by a long-running influx of people from neighboring Haiti and a 2013 Dominican court ruling that stripped citizenship from children born to undocumented immigrants, the vast majority of which are Haitian.
After an international outcry, the Dominican Congress passed a law allowing some migrants to apply for residency before a June 17 deadline. The government said last month that more than 200,000 people who had started the process can stay for up to two years.
At a press conference on Friday, Foreign Minister Andrés Navarro said the government was doing no more than enacting its Migration Act after a temporary suspension of deportations to allow migrants to obtain proper documentation.
"What the government is doing is the regular enforcement of the immigration law," Navarro said. "Deadlines have passed … and the regular enforcement has been resumed."
So far only half a dozen people have been detained, according to officials, and Haitian aid groups said they have yet to verify any deportations.
The Dominican Republic, which shares the Caribbean island of Hispaniola with its impoverished neighbor, has a population estimated to be as high as 1 million people originally from Haiti.
A U.S. State Department spokesman said the Obama administration was aware of the decision and urged the Dominican government "to avoid mass deportations."
Haitian officials have warned they lack the resources to handle mass deportations, but tens of thousands of Haitians and Haitian-Dominicans have already fled the Dominican Republic with many settling in squalid camps in Haiti.
Haitian officials recently estimated the population at four camps in the south of Haiti as at least 2,000 and growing.
At a detention center in the town of Haina, a few minutes from the capital of Santo Domingo, armed guards said half a dozen Haitians had been detained. More than a dozen prison-style buses with barred windows stood waiting to transport detainees.
The United States was concerned that some people with a right to citizenship or residency might be swept up in the deportation process due to insufficient time and resources to obtain proper documentation, deputy State Department spokesman Mark Toner said in a statement on Friday evening.
"In all cases, the Dominican Republic should take measures adequate to prevent the risk of statelessness and the discriminatory confiscation of documents," Toner said.
(Reporting by Jorge Pineda in Santo Domingo and Peter Granitz in Port-au-Prince.; Writing by David Adams; Editing by David Holmes and Alan Crosby)
Photo: An enumerator with The International Organization for Migration (IOM) interviews people who returned from the Dominican Republic, at a camp for returned Haitians and Haitian-Dominicans, near the border between the Dominican Republic and Haiti, in Malpasse, August 3, 2015. REUTERS/Andres Martinez Casares