Even Donald Trump Himself Cannot Sell MAGA Extremists On COVID Vaccines
@alexvhenderson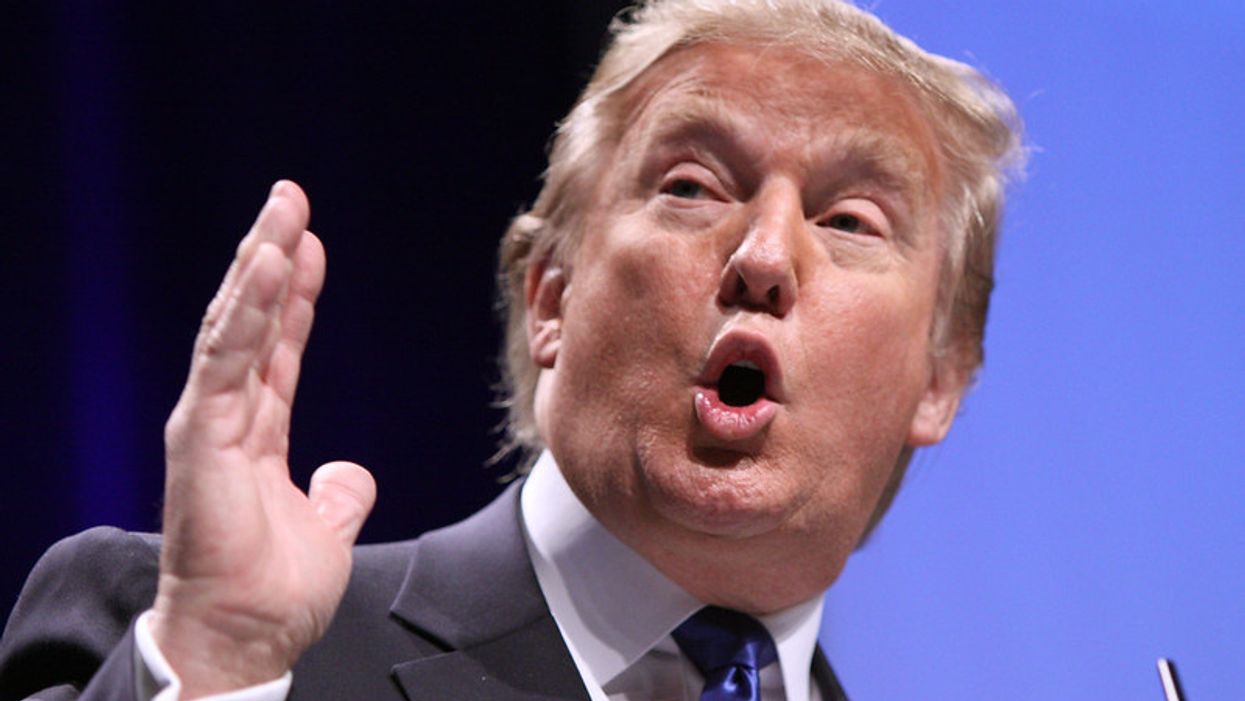 Most Americans Rate Governors Far Better Than Trump In Pandemic
During a recent event with former Fox News host Bill O'Reilly, former President Donald Trump was booed by some anti-vaxxers after revealing that he had received a COVID-19 vaccine booster. Trump insisted that the MAGA movement deserves the credit for COVID vaccines, but that messaging didn't persuade the anti-vaxxers who booed him. Discussing this incident in an op-ed published on December 20 , Washington Post opinion columnists Paul Waldman and Greg Sargent lament that anti-vaxxer sentiment is so ingrained in the MAGA movement at this point that even Trump himself cannot convince far-right anti-vaxxers to get vaccinated.
Not everyone in Trumpworld is pushing anti-vaxxer arguments. Former White House Press Secretary Sarah Huckabee Sanders , who is running for governor of Arkansas, describes COVID-19 vaccines as "the Trump vaccine." And Trump has similar messaging, arguing that his supporters should hail COVID-19 vaccines as a MAGA achievement instead of rejecting them.
Trump told the crowd, "Look, we did something that was historic. We saved tens of millions of lives worldwide. We together, all of us — not me, we — we got a vaccine done, three vaccines done, and tremendous therapeutics … This was going to ravage the country far beyond what it is right now. Take credit for it. Take credit for it. It's great — what we've done is historic. Don't let them take it away…. If you don't want to take it, you shouldn't be forced to take it. No mandates. But take credit because we saved tens of millions of lives. Take credit. Don't let them take that away from you."
The response to those comments, Waldman and Sargent note, was "boos from at least some in the crowd."
"There is clearly a good portion of the Republican base that in this case, finds the truest expression of Trumpism in rejecting what Trump himself is telling them," Waldman and Sargent write. "Opposition to vaccines has been woven so tightly into their political identity that not even Trump himself can remove it."
But as Waldman and Sargent point out, being an anti-vaxxer has become a badge of honor in MAGA World.
"For some time, we've heard reports of people who live in conservative communities getting secretly vaccinated, fearful of letting others around them know they've gotten a vaccine," the columnists point out. "It's reasonable to assume some people in liberal communities likewise lie about having been vaccinated. The idea that one's political identity requires fighting against vaccines is constantly reinforced from all directions, whether by conservative media or politicians who are responsive to what they know their constituents are hearing…. Red states that are this far down this road are not going to immediately reverse course now that Trump is suddenly talking sense on this matter."
Article reprinted with permission from Alternet