Donald Trump's Intelligence Deficit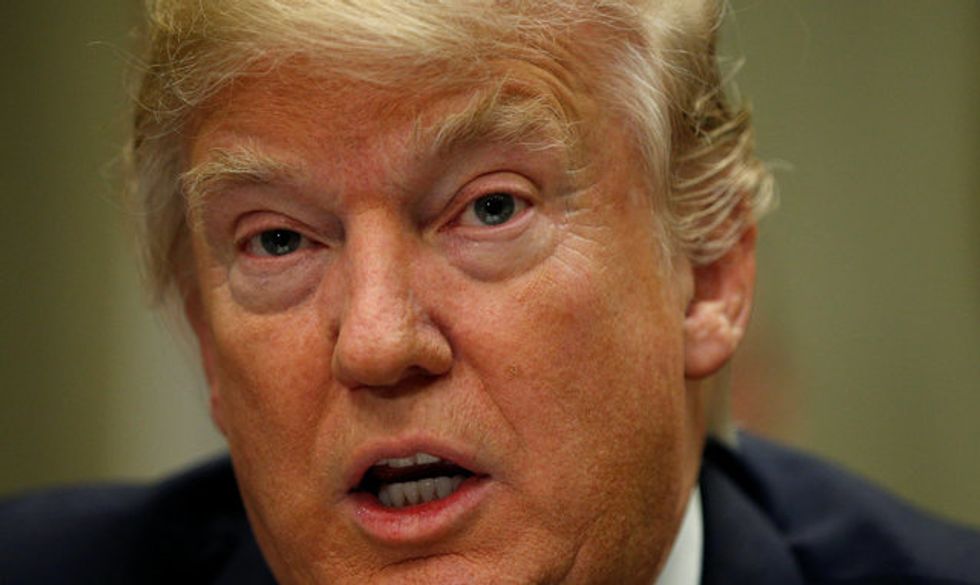 Reprinted with permission fromThe Washington Spectator.
Did President Barack Obama set Donald Trump up for four years of infighting with American intelligence agencies?
Obama, in one of his final acts before leaving office, took a hard line regarding allegations of Russian involvement in the U.S. presidential campaign. In addition to calling upon the Office of the National Intelligence Director to produce a comprehensive report on Russian electoral interference, the administration implemented new sanctions and gave the boot to over 30 Russian diplomats.
The DNI's report, "Assessing Russian Activities and Intentions in Recent US Elections" also set Trump up. Though the final, unclassified document is a mere 25 pages, it summarizes findings from the National Security Agency, the Federal Bureau of Investigation, and the Central Intelligence Agency regarding the scope, rationale, and implications of Russia's hacking during the presidential election. We are told that the "influence campaign" sought to undermine public faith in the electoral process, that the Russian government overwhelmingly sought to denigrate Democratic nominee Hillary Clinton while expressing "a clear preference" for Trump, and that the entire operation was overseen by President Putin.
For Trump, who has referred to the investigation as a "political witch hunt"—a claim echoed by Kremlin spokesman Dmitry Peskov—the intelligence community's certainty regarding Russian involvement is a major thorn in his new administration's side. Trump's comments put him at odds with numerous Republican lawmakers, many of whom acknowledged Russia's involvement and called for a forceful U.S. response. And Trump and his staff's antagonistic stance toward the mainstream narrative surrounding the hacks pitted him up against the national security apparatus—even before he took office.
Trump's belligerence toward the intelligence community prompted by allegations of Russian involvement in the election has raised talk of restructuring and reform. According to a report in The Wall Street Journal from early January, Trump's team aims to "restructure and pare back" the DNI as it has become "bloated and politicized." A similar plan is allegedly in place for the CIA.
Spats between the White House and intelligence agencies are hardly new, though in decades past these feuds tended to be on policy grounds. Trump's, however, is more personal. Despite months of asserting he would challenge the results of the "rigged" election if he lost, he appears to consider the investigation as a personal affront. The DNI is careful to note that Russian involvement did not necessarily sway the election, but Trump's wounded ego and narcissistic pride make such details easy to ignore.
While it remains to be seen whether such changes in intelligence agencies occur—the Trump team has denied having any interest in "reforms"—the chatter itself is foreboding. Before Trump set foot in the White House, he began his own campaign of chaotic retribution. Now, the question is not whether he continues to wage war with the intelligence establishment—it is how far he is willing to go.
Hannah Gais is associate digital editor at The Washington Spectator.
IMAGE: U.S. President Donald Trump speaks during a meeting with county sheriffs at the White House in Washington, U.S. February 7, 2017.  REUTERS/Kevin Lamarque