Donnelly Says Obama Is Like Hitler, Stalin On Gun Control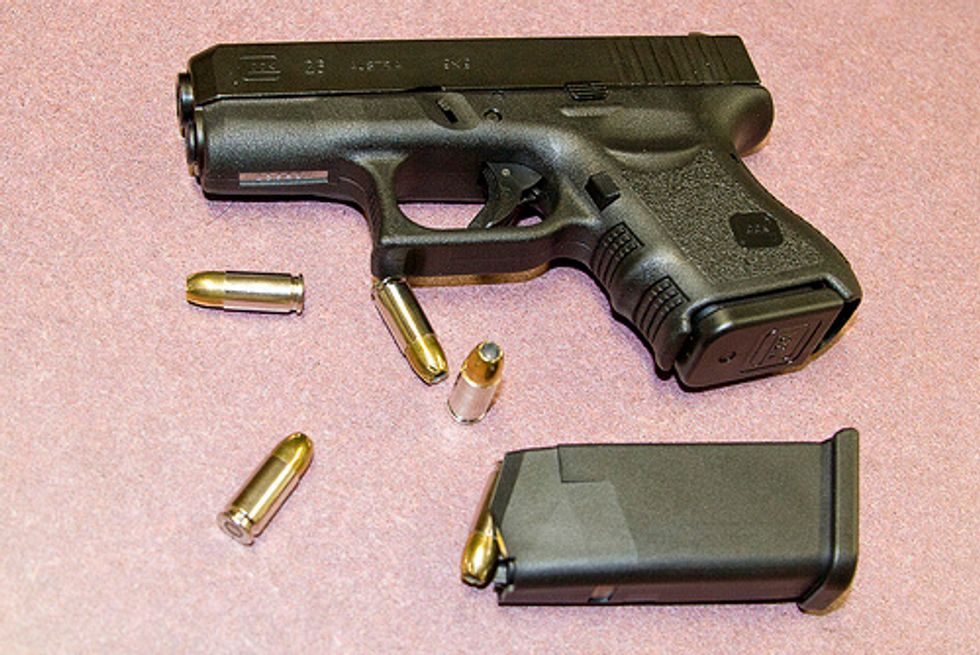 By Chris Megerian and Seema Mehta, Los Angeles Times
SACRAMENTO, California — California Assemblyman Tim Donnelly, a Republican candidate for governor, on Tuesday likened President Barack Obama to dictators such as Adolf Hitler and Josef Stalin on the issue of gun control.
The comparison, issued in a tweet, included an image with two rows of portraits. The first one showed George Washington, Thomas Jefferson and others who Donnelly said "stood for gun rights." The second had Obama alongside Hitler, Stalin and King George III as people who "stood for gun control."
Donnelly, a lawmaker from San Bernardino County, has made expansion of gun rights a central part of his platform, aligning himself with advocates who view gun regulations as a dangerous form of government overreach. He's also criticized Neel Kashkari, another Republican gubernatorial candidate, for not having similar views.
In a recent fundraising appeal, Donnelly said Kashkari "wants to trample your rights and seize your guns." Kashkari is a gun owner who has said that a background check and waiting period when purchasing firearms did not bother him.
Although firearms have been a core issue for Donnelly, they've also gotten him into trouble. He was placed on probation for three years after taking a handgun to an airport in January 2012; Donnelly said he had accidentally left it in his briefcase.
The handgun was not registered to him. Donnelly said "he never got around" to registering it and has refused to answer additional questions about his purchase of the weapon.
Donnelly's rhetoric on Tuesday drew criticism from Tenoch Flores, spokesman for the California Democratic Party.
"It's despicable and more than anything shows the degree to which this Republican gubernatorial candidate lives in an alternate universe populated by right-wing tea party delusions," he said.
Donnelly and his campaign manager, Jennifer Kerns, did not immediately respond to requests for comment.
Nazi comparisons have backfired on California politicians in the past, including Flores' boss, party Chairman John Burton.
During the 2012 presidential campaign, Burton said Republican rhetoric was rooted in falsehoods and "that was Goebbels, a big lie." Burton was criticized by Republicans and the Obama campaign for referencing Nazi propagandist Joseph Goebbels.
Two years earlier, during California's 2010 gubernatorial campaign, Democrat Jerry Brown said Republican opponent Meg Whitman's advertising campaign was "like Goebbels."
Both Burton and Brown offered apologies to anyone their remarks offended.
Photo: Rob Bixby via Flickr.com