How Fox News Weaponized 'Don't Say Gay' To Persecute Teachers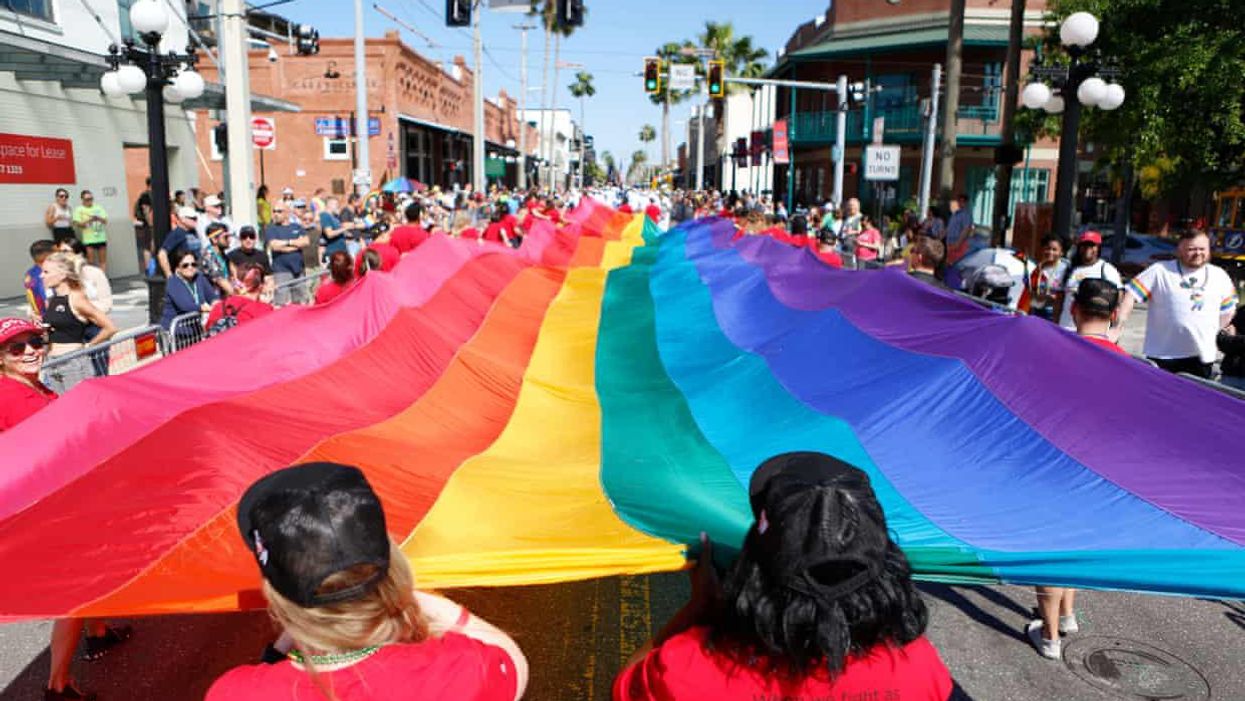 Octavio Jones/Getty Images
Republicans have long relied on right-wing media's inflammatory rhetoric to mobilize their voters. But with Florida's "Don't Say Gay" law, state Republicans have effectively deputized the most Fox-News-and-Facebook-addicted members of the party's base to act on frenzied smears that LGBTQ teachers are "grooming" children.
Here's the key legislative text from Florida's "Parental Rights in Education" law:
Classroom instruction by school personnel or third parties on sexual orientation or gender identity may not occur in kindergarten through grade 3 or in a manner that is not age-appropriate or developmentally appropriate for students in accordance with state standards.
This narrative is reinforcing the anti-LGBTQ frenzy consuming social media spaces on the right. On Facebook, right-leaning news and politics pages are dominating the debate and garnering millions of interactions while making "groomer" language a key facet of their work. On Twitter, the viral troll account "Libs of TikTok" has become a sort of wire service for Fox hosts to source anti-transgender and homophobic content related to teachers and students. The account recently appended the comment "any teacher who comes out to their students should be fired on the spot" to video of a man who says he told his fifth-grade students that he is gay after they asked.
These baseless accusations that the right's political opponents are actually pedophiles overlap with – and at times become indistinguishable from – the QAnon conspiracy theory, which posits that a global cabal of leftists is engaged in large-scale child rape and sex trafficking, and that at some point in the future they will be caught and executed.
QAnon has crept unnervingly close to mainstream Republicanism over the last few years, even electing devotees to Congress. At its most benign, QAnon inspires conservatives to wallow in a rich and hateful alternate reality. At times, its adherents have attempted to fight back against the leftist cabal in real life, through terroristic threats and acts of violence.
Florida's "Don't Say Gay" law gives parents who are drunk on QAnon delusions or enflamed by Fox's anti-LGBTQ obsessions a way to take action against the leftist "groomers" that Fox and Facebook have told them are threatening their children. And these extremists may soon be unleashed across the country in response to similar legislation in the works in other red states.
Printed with permission from Media Matters.