Dr. Oz Abruptly Dumps His Pal Trump In General Election Rebranding
@alexvhenderson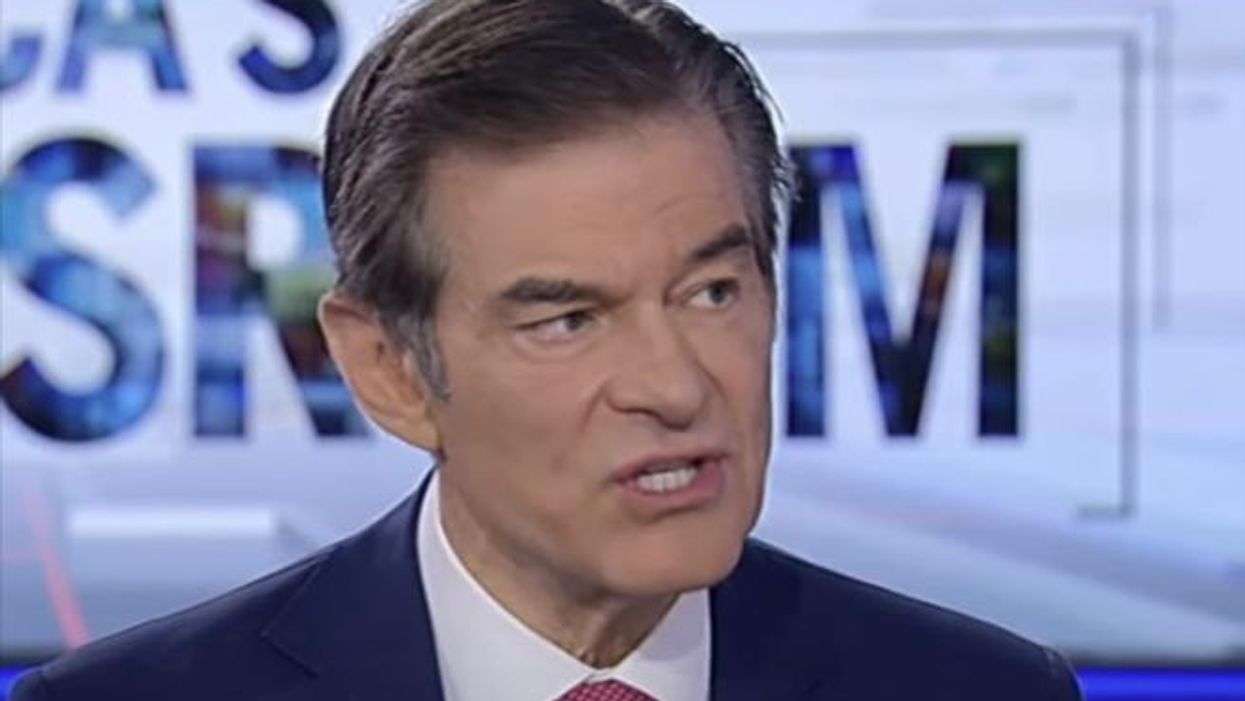 YouTube Screenshot
During the 2000s, television doctor Mehmet Oz was a self-described "moderate Republican" who compared himself to President Teddy Roosevelt and former California Gov. Arnold Schwarzenegger — and when the Affordable Care Act, a.k.a. Obamacare, was signed into law in 2010, he praised the universal health care systems in Switzerland and Germany. But that was before Oz, now 62, ran for a U.S. Senate seat in Pennsylvania in the 2022 midterms, making a hard-right turn and bragged about an endorsement from former President Donald Trump.
Having narrowly defeated fellow Republican David McCormick in Pennsylvania's 2022 U.S. Senate primary, Oz is now up against the Democratic nominee, Pennsylvania Lt. Gov. John Fetterman, in the general election. And according to journalist Caleb Ecarma's reporting in Vanity Fair on July 1, Oz fears that being too Trumpian will put him at a disadvantage against Fetterman — who had a 9% lead over him in a USA Today/Suffolk poll released in mid-June.
"In his closing pitch to Republicans voting in the Pennsylvania Senate primary last month," Ecarma observes, "Mehmet Oz portrayed himself as pro-life, pro-police, pro-guns, and — most importantly — pro-Donald Trump. That message, along with a Trump endorsement, was enough for Oz to best his opponents in a contentious GOP primary. But since securing the party's nomination in a recount three weeks ago, the TV doctor turned Senate hopeful has taken steps to distance himself from Trump in a general election rebrand that he hopes will win over independents and even 'conservative Democrats.'"
Reprinted with permission from Alternet.