Dying Sooner: America Falls Behind On Longevity
@DavidCayJ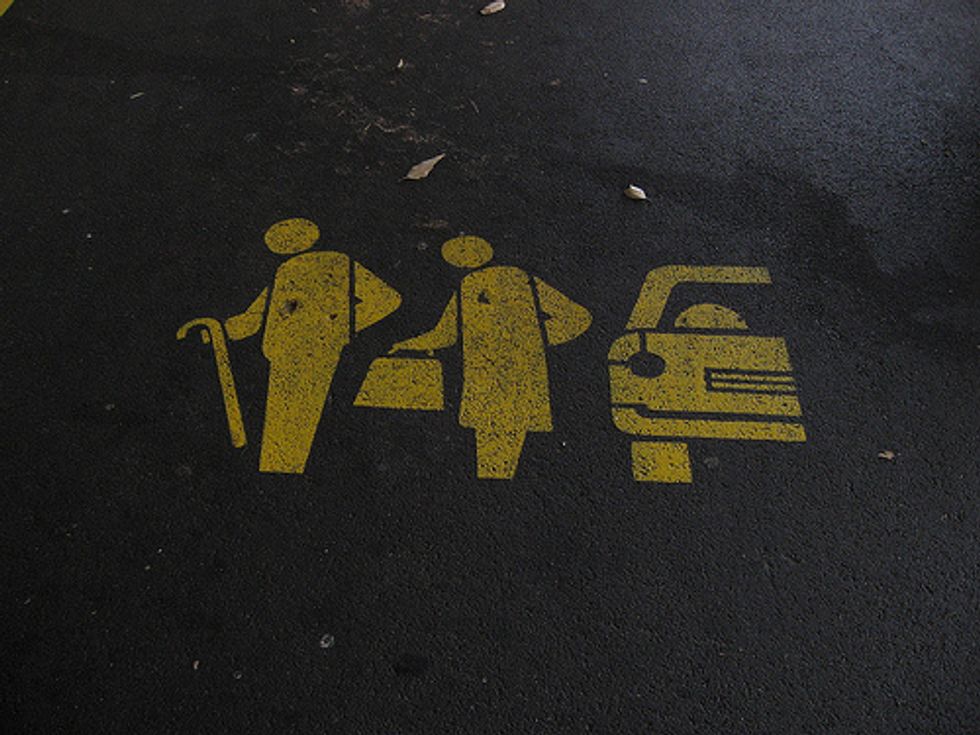 Breaking News Alert – Longevity in America is falling behind the rest of the modern world, where universal health care is ubiquitous and paid time off for illness, child bearing and vacations are common, unlike the United States.
Life expectancy at birth in America is now a year shorter than the average of 34 modern countries, while in 1970 it was a year longer, a detailed report just released by the Organization for Economic Cooperation and Development shows.
Longevity at birth in America has increased, just less than in such nations as France, Japan and Switzerland.
For American women age 65, life expectancy in 2011 was another 20.4 years, far less than the 23.8 years in France and 23.7 years in Japan. Indeed, women age 65 could expect to live longer in 24 other modern countries, including Canada (21.6 years).
At age 65, American men can expect to live another 17.8 years, compared to 19 years or more in Australia, France, Israel, New Zealand and Switzerland.  U.S. male longevity at 65 ranked 24th in 2011.
The quality of life for older people in countries where people live longer is also generally better, the OECD report shows, which means more happiness and less cost.
So why is America falling behind?
Because, the report says, the U.S. has a "highly fragmented" health care system, millions eat a poor diet and some use illegal drugs. It also noted the effects of "adverse socio-economic conditions" caused by worsening poverty and increasing income inequality.
America also has a higher murder rate than most of the modern world, which primarily affects young people's life expectancy.
In America insurance companies are free to cancel policies after healthy people get really sick. They can also gin up reasons to deny care, as explained in my book Free Lunch.
Congress has known for years about corporate death panels that pay bonuses to doctors who find excuses to deny costly care. Refuse a heart transplant, for example, and the patient dies—and the insurance company avoids the costs of the surgery and aftercare, increasing profits.
Because of really bad reporting, though, the public seems largely unaware of this, worried instead about the government death panels that exist only in the minds of Sarah Palin and other people who get lots of news coverage for their fact-free and often ridiculous statements.
That America now ranks below average certainly is not because America spends too little on health care or, more accurately, sick care.
The 33 other modern countries spent just 37 cents per capita for each dollar the United States spends per capita on health care, my analysis of an earlier OECD report showed.
This much greater expense is a huge drag on the American economy, as well as needlessly creating human misery because close to 50 million Americans lack health insurance and another 30 million or so have limited insurance.
Put another way, for each $1 in purchasing-power-equivalent spending per capita that provides universal health care in the other 33 countries, we spend $2.64 and get misery, shorter lifespans and an increasingly uncompetitive economy.

Congress, however, and much of the mainstream press do not grasp this, in either human or economic terms. Polls show that a large minority of Americans thinks we cannot afford the Patient Protection and Affordable Care Act even though, flaws and all, the Congressional Budget Office and other reliable sources show that it will save many tens of billions of dollars each year.
The new law will also extend lives and reduce human suffering, especially for those who cannot get insurance because of pre-existing conditions and thus often die prematurely for lack of medical care.
Members of Congress and their loved ones are unaffected by these problems because taxpayers provide them – and the president, vice president and all federal judges — with quality health care.
Staff journalists at the top news organizations also get health insurance for themselves and their families, along with far above average pay.
Thus both our leading politicians and those who report on them enjoy good health insurance, insulating them from the painful reality and early deaths suffered by millions of their fellow citizens.
Check the newspaper you read this morning, listen to the radio news and watch the network news tonight to see if the OECD report gets covered. If it does, pay close attention to what is reported about the roles of America's costly sick care non-system and income inequality in causing America to fall behind the rest of the modern world in longevity both at birth and at age 65.
If you don't see such reports, or they come without the context here, sit down and write a letter to the news organization asking for better news coverage.
Photo: laWins via Flickr