Emails Show Coup Plotter Eastman Knew Plan Was Illegal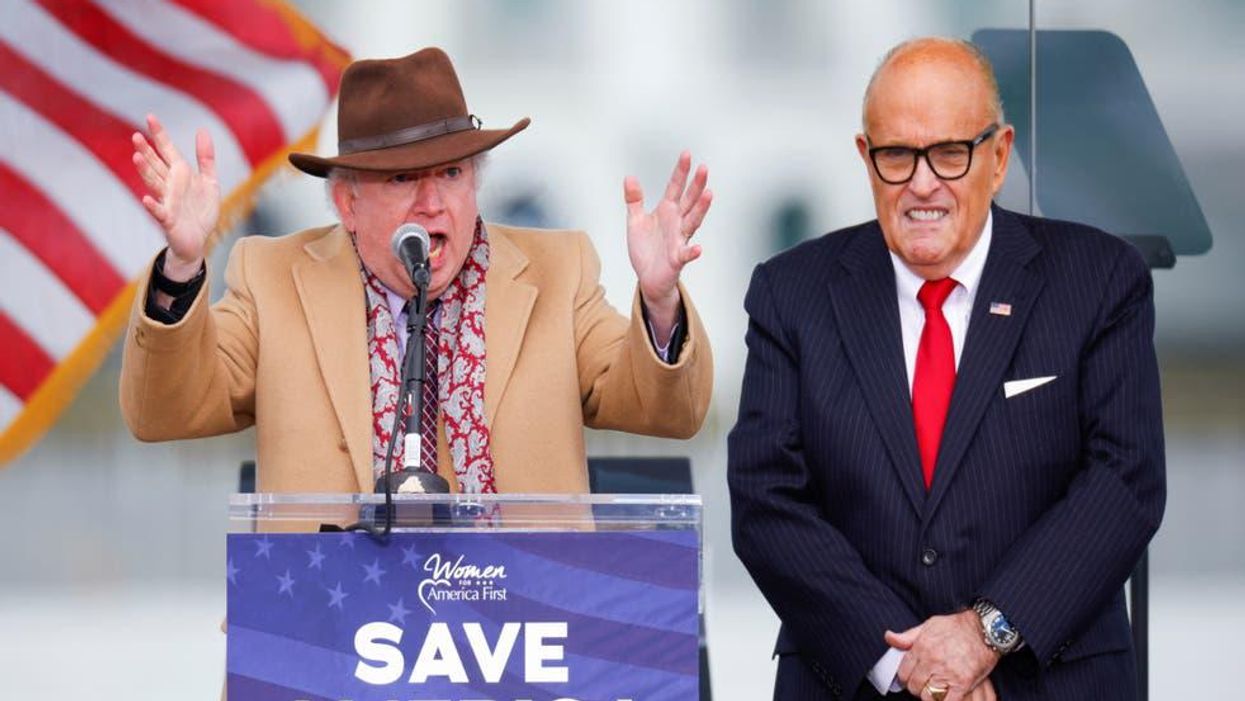 John Eastman, former President Donald Trump's lawyer, was well aware that it was unlawful to obstruct the Electoral College certification of President Joe Biden's election victory, new reports reveal.
According to The Guardian, Eastman admitted in an email that the plot was a violation of the Electoral Count Act but advised former Vice President Mike Pence to move forward with the agenda anyway.
Per The Guardian: "The email exchange – revealed in court filings by the select committee last week – shows Eastman attempted to take advantage of the fact that the Electoral Count Act was not followed exactly in the immediate aftermath of the Capitol attack to try and benefit Trump."
"The Senate and House have both violated the Electoral Count Act this evening – they debated the Arizona objections for more than two hours. Violation of 3 USC 17," Eastman wrote.
Eastman is also said to have pressured the former vice president's to support the flawed agenda describing it as "only a 'minor violation' of the statute that governed the certification procedure."
In a second portion of the email, Eastman attempted to justify his actions arguing that "the statute had already been violated in small ways – delays that amounted to a few hours at best – Pence should have no problem committing 'one more minor violation and adjourn for 10 days.'"
Eastman's email is deeply significant becayse it suggests he "knew the scheme to delay Biden's certification was unlawful – which the select committee believes bolsters its case that he was involved in a conspiracy to defraud the United States and obstruct Congress," The Guardian reports.
House Counsel Douglas Letter also weighed in with his take on Eastman's actions and what he requested of Pence.
"It was so minor it could have changed the entire course of our democracy," Letter noted. "It could have meant the popularly elected president could have been thwarted from taking office. That was what Dr. Eastman was urging."
Reprinted with permission from Alternet