Federal Judge Reviewing Trump Coup Plotter's Secret Emails
@Brandi_Buchman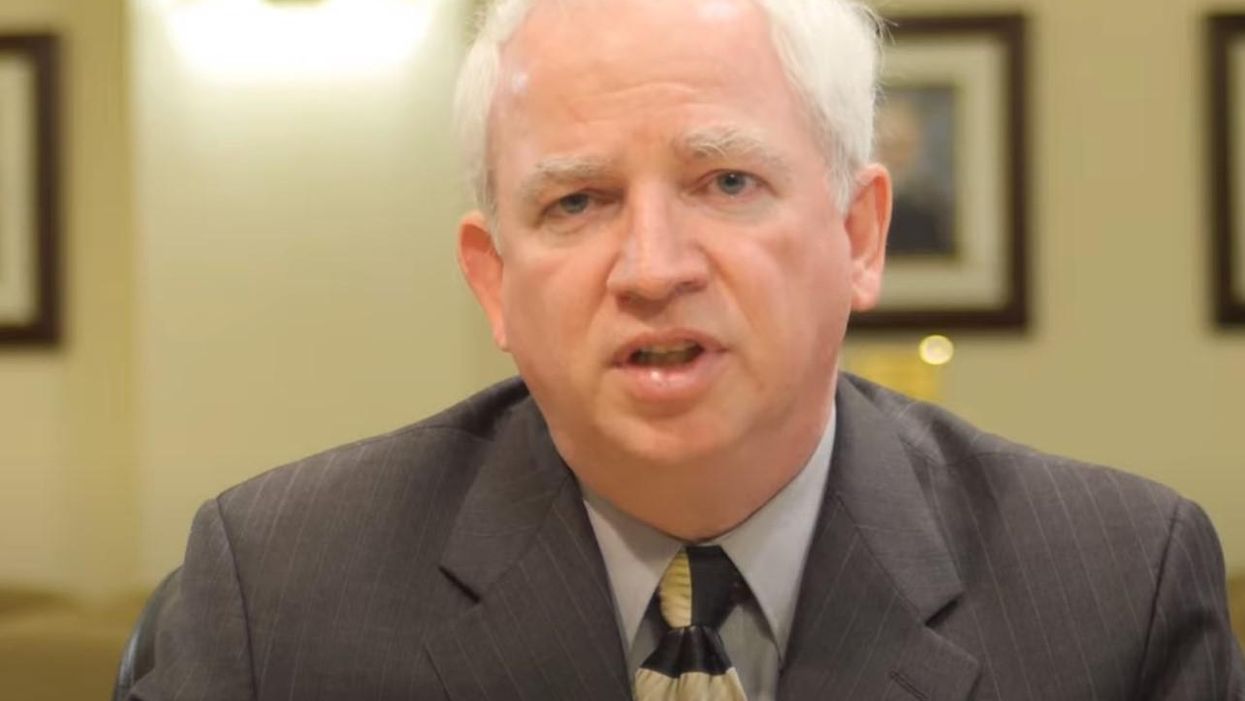 A federal judge in California is now poring over emails between John Eastman and Donald Trump that investigators on the January 6 committee argue could reveal greater insights into a criminal conspiracy to overturn the 2020 election.
On Wednesday, U.S. District Judge David Carter agreed to review 111 documents, all narrowed in scope to only those records Eastman sent or received from January 4 to January 7, 2021, while working at Chapman University.
The decision is the latest in a fast-paced legal fight ongoing between the Jan. 6th committee and the Trump ally and principal author of a strategy to stop or delay the 2020 election certification.
The judge has not seen the contents of the emails until now. Nor has the committee, but the committee has pushed for their inspection doggedly.
Evidence obtained by the committee's overall probe so far—nearly 600 interviews and thousands of pages of illuminating records about the events around Jan. 6—has indicated to investigators that Eastman and Trump were engaged in a criminal conspiracy to obstruct or overturn the results of the 2020 election.
Neither Eastman nor Trump have been charged with any crime. And the committee does not have the ability to make a criminal indictment. But the committee has argued that, because signs have pointed to criminal acts unearthed in the process of its investigation, Eastman's privilege claims should be thrown out or meticulously reviewed.
Select committee counsel Doug Letter argued last week that Eastman's attorney-client privilege claim might be moot if he triggered the "crime-fraud" exception in the process of his work.
Carter avoided discussion of the criminal conspiracy suggestion in his order Wednesday. But he did note that the committee has made a strong case for their review.
"The select committee points to Dr. Eastman's Jan. 3, 2021 memorandum to President Trump which states "the main thing here is that Pence should do this without asking for permission—either from a vote of the joint session or from the court," he said.
Eastman Review Order by Carter March 9 2022.pdf by Daily Kos on Scribd
For now, the court will only read the emails and determine "for each document whether any privilege existed, whether that privilege was waived and whether any exceptions apply," Carter wrote Wednesday.
In addition to attorney-client privilege, Eastman has claimed attorney-work product privilege, too. That would typically shield records Eastman may have prepared for a client or their representative in anticipation of litigation.
But the committee argues the work-product rule does not apply either because the product itself involved materials written to persuade someone, in this case, Vice President Pence, to act unconstitutionally or illegally.
Eastman contends his strategizing was legitimate and part of a good-faith effort to advise Trump.
Ultimately, Carter said he would review the emails because it is not yet clear if Eastman's communications extended beyond him and Trump as client and attorney or if there were a third party involved in the correspondence that had no privileged relationship with Eastman or Trump at all.
"The select committee also suggests that these emails could relate to Dr. Eastman's non-litigation activities on behalf of President Trump, such as meeting with state legislators about certifying electors," Carter wrote."Dr. Eastman's privilege logs do not indicate what litigation was anticipated, the log entries simply state that emails were made considering 'possible litigation' or 'contemplating litigation."
He continued: "This evidence sufficiently supports a reasonable belief that the emails may reveal that they were not created in anticipation of litigation."
Though Carter will read all of the emails, it does not mean that all of the records will automatically be disclosed.
It will be up to him to decide, after "full analysis and final determination… which, if any, documents must be disclosed."
Reprinted with permission from Daily Kos