Eastman Devised Scheme For GOP Theft Of 2020 Pennsylvania Vote
@next2godwin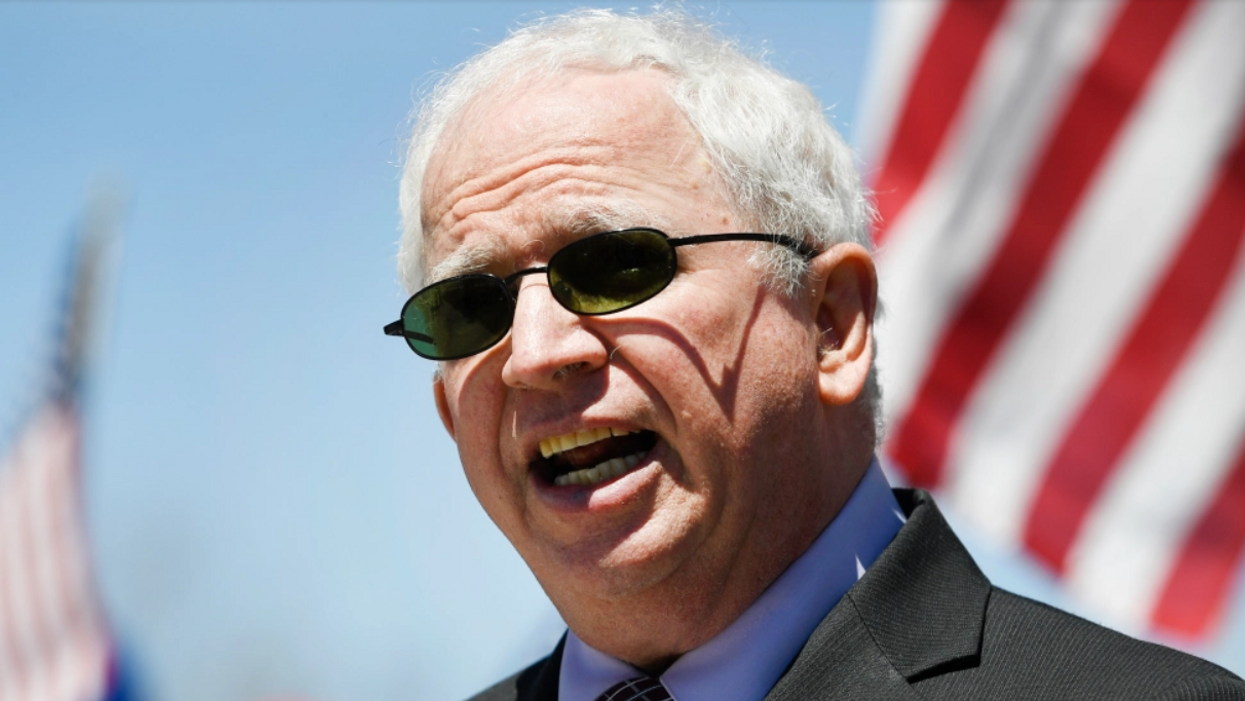 Former Trump attorney John Eastman colluded with a Republican lawmaker in Pennsylvania to formulate a pretext to seat Trump electors in a state Joe Biden won by nearly 82,000 votes. Their communications were discovered on his University of Colorado email account. It was a last ditch-bid to overturn the 2020 presidential election, as the new emails obtained by the House Select Committee show.
Eastman devised a sinister idea to label tens of thousands of absentee ballots illegitimate, thus giving then-President Trump the state's popular vote lead. This method, Eastman proposed, "would help provide some cover," beneath which Republicans could swap Biden's electors with sham electors for Trump who would subvert the 2020 elections.
According to the emails, Eastman suggested that Republican officials voice their concerns with mailed-in ballots and, using historical data, "discount each candidate's totals by a prorated amount based on the absentee percentage those candidates otherwise received," according to Politico.
"Then, having done that math, you'd be left with a significant Trump lead that would bolster the argument for the Legislature adopting a slate of Trump electors — perfectly within your authority to do anyway, but now bolstered by the untainted popular vote. That would help provide some cover," Eastman told Russ Diamond, the aforementioned GOP Pennsylvania state lawmaker, in a December 4, 2020, email. "That would help provide some cover."
The messages sent to and from Eastman's "colorado.edu" email address were obtained by the Colorado Ethics Institute via a request citing the state's Open Records law. A Democratic political consultant sent these emails to the House Select Committee on behalf of the institute.
The select committee sued Eastman's former employer, Chapman University, to obtain 90,000 pages of the ex-Trump lawyer's emails, but Eastman countersued to prevent Chapman from complying. The House panel won several rounds of that case — with a finding by U.S. District Judge David O. Carter that Eastman and Trump had "more likely than not" participated in criminal activity — and has already obtained crucial emails Eastman sent from January 4 to January 7, 2021. However, the select committee is still in court, asking to get 3,000 more pages of Eastman's emails before its June-slated public hearings.
Eastman has claimed for months that his post-election work was "grounded in provocative-but-real legal scholarship," per MSNBC, but the released emails, which underscore the length to which he tried to distort reality to earn Trump undeserved electors, render the attorney's point moot.
"Here in Pennsylvania, numerous other frustrated colleagues and I are searching for legislative solutions to our current national predicament," Eastman told Diamond in another December 4 email. The "predicament" was Biden winning the state by tens of thousands of votes.
Not satisfied with the preponderance of advice he'd given Diamond on the language of his resolution, Eastman even offered to carry out specific line edits on the proposed resolution, the Washington Post reported.
"I would also include after paragraph 3 a specific legislative determination that the slate of electors certified by the governor under the illegally-conducted election are also null and void," Eastman suggested.
When contacted by 9news for comment, Eastman rejected claims of wrongdoing on his part.
"I wasn't even aware that I had used a [University of] Colorado email, but somebody obviously reached out to me using that email and I just hit reply," said Eastman. "Look, I'm a constitutional expert. The notion that a legislator would reach out to me seeking my input on a key constitutional issue is not a surprise and well within my normal academic duties," Eastman said.
A member of the select committee disagreed. "Eastman wasn't doing anything that Trump wasn't doing himself," Rep. Jamie Raskin (D-MD) told the Washington Post. "They," he added, referring to Eastman and his cohorts, "were both trying to get officials in the electoral process to substitute a counterfeit for the actual vote totals."
As the subject of investigations and lawsuits, Eastman turned to his far-right supporters for financial aid for his "Legal Defense Fund" and has raised nearly $180,000 in a crowdfunding drive, where he painted himself a victim of "hard-core leftist activists" and "hyper-partisan" investigators.