Ebola Patient Nina Pham To Be Relocated; Congress Grills Health Officials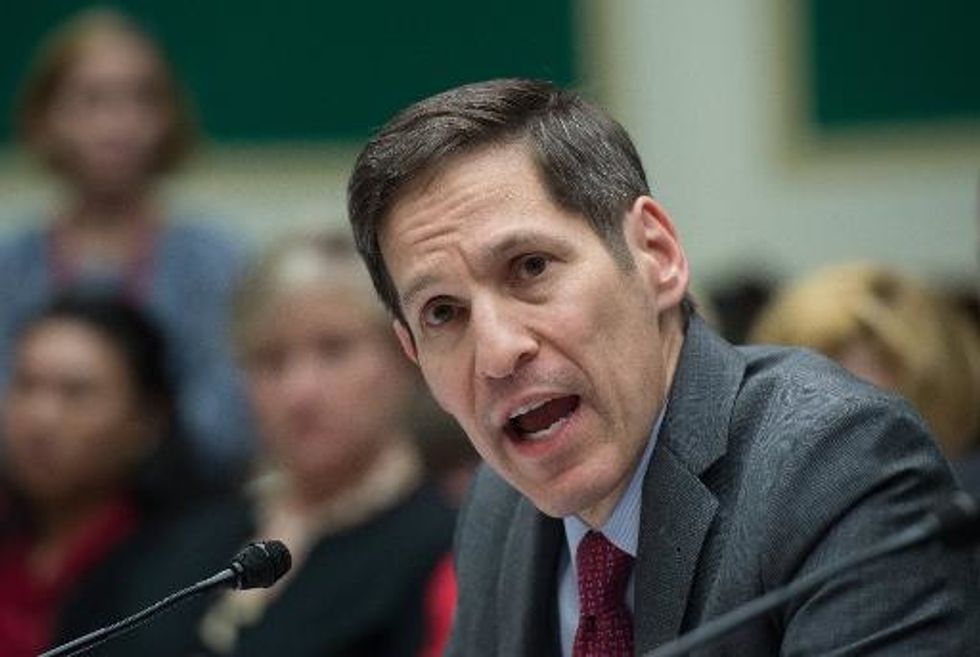 By Noam N. Levey, Tribune Washington Bureau (MCT)
WASHINGTON — The first Texas nurse to contract Ebola is being moved to a National Institutes of Health clinic near Washington, health officials said Thursday during a congressional hearing about the breakdowns that led to the spread of the deadly virus in Dallas.
Anthony Fauci, director of the NIH's National Institute of Allergy and Infectious Diseases, said that Nina Pham's condition is stable and that she is "doing reasonably well."
The nurse was diagnosed with Ebola on Sunday after treating Thomas Eric Duncan, the Liberian man who died last week at Texas Health Presbyterian Hospital. Pham is being transferred to the NIH Clinical Center in Bethesda, Md. — which has treated other Ebola patients — so she can be in a state-of-the-art facility, Fauci said.
Meanwhile, in Texas and Ohio, some public schools were closed as a precaution Thursday after officials learned that faculty and students had flown on the same plane as Ebola patient Amber Vinson. Vinson, a nurse who also treated Duncan at Texas Health Presbyterian, flew from Cleveland to Dallas-Fort Worth late Monday and was diagnosed with Ebola on Wednesday.
Belton Independent School District, about 130 miles south of Dallas, closed two elementary schools and a middle school.
"Canceling classes at the three campuses will allow us to thoroughly clean and disinfect the schools and buses that served them this week. It will also allow health officials additional time to reassess the health risk to passengers on the plane," Belton District Supt. Susan Kincannon said in a statement.
Kincannon said the district was notified late Wednesday that the Centers for Disease Control and Prevention was re-evaluating the health risk to some passengers on Frontier Airlines Flight 1143.
In Ohio, the Solon City School District in the Cleveland suburbs closed an elementary and a middle school, spokeswoman Tamara Strom said.
"Two students from these schools were on the same plane that carried the Ebola patient, but not the same flight," Strom said. "This is totally precautionary as we try and figure out the health situation."
In Washington, senior federal health officials and the head of the Dallas hospital where the two nurses contracted Ebola were testifying before House lawmakers Thursday afternoon to try to explain the breakdowns that led to the virus' spread.
Dr. Daniel Varga, the chief clinical officer of Texas Health Resources, which owns the hospital, plans to apologize for breakdowns in the care of Duncan.
"Unfortunately, in our initial treatment of Mr. Duncan, despite our best intentions and a highly skilled medical team, we made mistakes," Varga says in his prepared testimony.
"We did not correctly diagnose his symptoms as those of Ebola. We are deeply sorry."
Varga also is to testify that the hospital is working diligently with federal officials to identify where breakdowns in safety protocols may have occurred, causing two nurses who care for Duncan to also be infected.
The hearing before the House Energy and Commerce Committee's oversight subcommittee is giving members of Congress their first opportunity to grill federal officials since the Texas health workers were diagnosed with Ebola.
A growing number of Republican lawmakers are calling on the Obama administration to take stronger steps to cut off travel from West Africa and strengthen the federal government's response to Ebola in the United States.
Dr. Thomas Frieden, head of the federal Centers for Disease Control and Prevention, has sought to reassure lawmakers and the public that the agency is stepping up assistance to local hospitals to prevent further spread of the disease.
And in his prepared testimony, the CDC director again expressed confidence that a wider outbreak in this country was highly unlikely.
"As we learn from the recent importation case in Dallas and subsequent transmissions, and continue the public health response there, we remain confident that Ebola is not a significant public health threat to the United States," Frieden said.
"It is not transmitted easily, and it does not spread from people who are not ill, and cultural norms that contribute to the spread of the disease in Africa — such as burial customs and inadequate public health measures — are not a factor in the United States. We know Ebola can be stopped with rapid diagnosis, appropriate triage, and meticulous infection-control practices in American hospitals."
AFP Photo/Nicholas Kamm