Most Economists In Survey Say Fed Bond-Buying Has Helped Recovery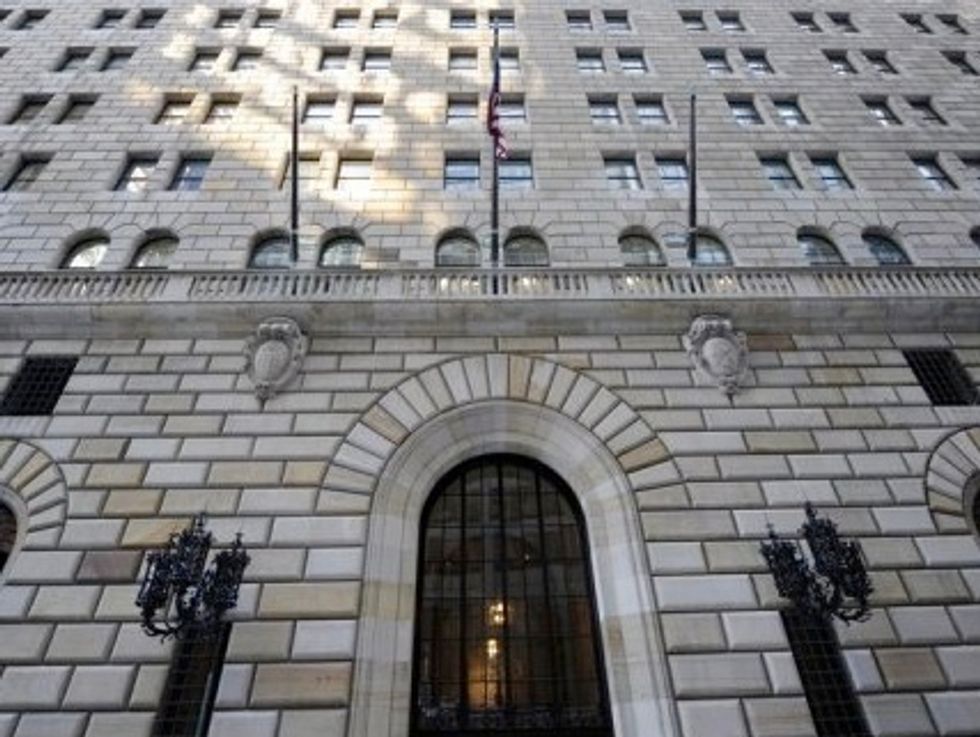 By Jim Puzzanghera, Los Angeles Times
WASHINGTON — Most business economists believe the Federal Reserve's controversial bond-buying stimulus program has helped boost the recovery, but differ on the effects of the health care reform law and other policies by President Barack Obama and Congress, according to survey results released Monday.
Nearly 70 percent of respondents in the semi-annual survey of the National Association of Business Economics said the Fed's program, known as quantitative easing, has been a success.
A majority — 57 percent — described the central bank's monetary policy as "about right," while 37 percent said it was "too stimulative."
There was less agreement on policy moves from the White House and Capitol Hill.
About 39 percent of respondents said fiscal policy, which has included tax increases and automatic federal spending cuts, was "too restrictive," while 21 percent thought it was "too stimulative." Almost 4 in 10 — 37 percent — described it as "about right."
There also was disagreement on the effects of the Affordable Care Act, with 42 percent saying they thought it would have no significant effect on economic growth. Three in 10 respondents said it would reduce growth, while 18 percent said it would boost economic activity.
The Congressional Budget Office recently said the health care reform law would cause some people to work less, reducing employment by the equivalent of 2 million full-time jobs in the next decade.
"Respondents … generally agree about monetary policy, but there is no clear consensus about most fiscal issues," said Jay Bryson, global economist at Wells Fargo Securities and chair of the NABE's policy survey committee.
The Fed began its third round of bond-buying in September 2012, when the unemployment rate was 8.1 percent. The rate in January was 6.6 percent.
With the unemployment rate dropping, Fed policymakers began tapering the $85 billion in monthly purchases, reducing them by $10 billion in December and again in January.
But the economy has shown signs in recent weeks of slowing again, with lackluster job growth the past two months.
AFP Photo/Timothy A. Clary