Wisconsin's Biden Electors Sue Fakers Over Attempt To Deceive Congress
@next2godwin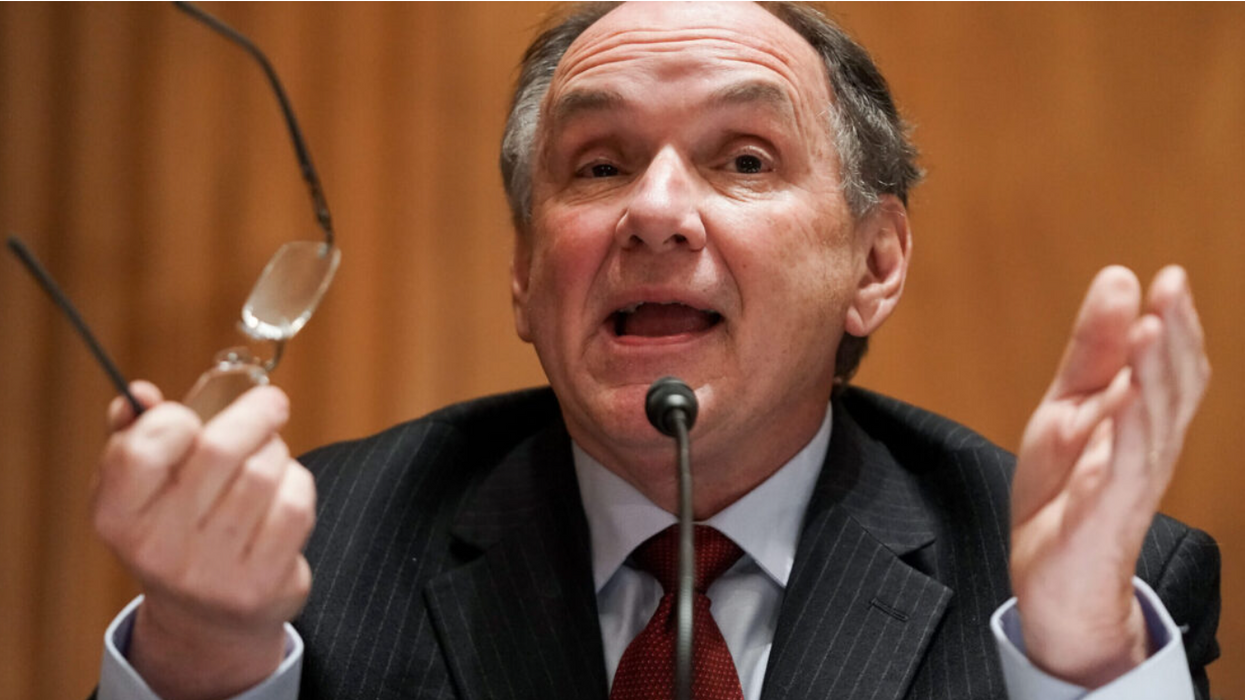 On Monday morning, two of Wisconsin's presidential electors and a voter sued a group of "fake electors" who sought to deceive Congress in an attempt to help then-President Trump overturn the 2020 presidential election results.
The lawsuit, a first of its kind, was filed in state circuit court in Madison, the state's capital, and named as defendants 10 Republicans and two others "who conspired with, aided, and abetted them," according to CBS News.
The two, according to the New York Times, are James R. Troupis, a Trump campaign lawyer, and Kenneth Chesebro, an attorney from Massachusetts who authored a memo in 2020 that proposed the fake elector scheme to Troupis.
Law Forward and Georgetown Institute for Constitutional Advocacy and Protection (ICAP) sued the sham electors on behalf of the legitimate electors.
The plaintiffs are asking a Dane County judge to ban the Republicans from serving as electors in the future and order each of them to pay a $2,000 fine and up to $200,000 in damages to the Democratic electors.
"I don't know that you can put a price on trying to steal democracy," said Khary Penebaker, one of the plaintiffs and a Wisconsin Democratic National Committee member. "There has to be some kind of penalty. It has to be something. There has to be pure accountability for this. We cannot have this happen again."
Wisconsin is one of seven states Trump lost in the last election where allies brought fought a slate of fake electors to cast electoral votes for him, anyway, to subvert the 2020 elections.
In the lawsuit, the defendants were accused of helping to "lay the foundation for a nationwide scheme to override the results of the 2020 election" and "the groundwork for the events of January 6, 2021."
"They did so even though they knew that Biden and Harris had won the election in Wisconsin; even though those results had been recounted and certified; and even though Trump and Pence had exhausted all available legal mechanisms for challenging the outcome," the lawsuit alleged, according to CBS News.
"Although Defendants were unsuccessful in having their fake ballots counted, they caused significant harm simply by trying, and there is every reason to believe that they will try again if given the opportunity," the lawsuit read, according to the Guardian. "Defendants' actions also violated a host of state and federal laws. Thus far, however, none of the fraudulent electors has been held accountable. This lawsuit seeks to change that."
None of the defendants in the lawsuit face criminal charges for their attempt to overturn the last election. Still, of the 84 sham GOP electors in the seven states that Trump lost to face civic penalties, the Wisconsin group is the first to face civic penalties.
In January, Michigan's Democratic Attorney General, Dana Nessel, announced she had asked federal prosecutors to launch an investigation into 16 Republicans in the state who presented themselves as lawful electors and sought to cast electoral votes for Trump in a state Joe Biden won.
A week later, U.S. Deputy Attorney General, Lisa O. Monaco, told CNN that the Department of Justice was looking into the battleground states' fake electors who falsely declared Trump victorious, despite Biden winning all states by a narrow margin.
Many of the fake electors have been subpoenaed by the House Select Committee, the congressional panel investigating the Capitol riot. Among the list is Robert F. Spindell Jr., a Republican and member of the Wisconsin Elections Commission, who tried to get Trump elected in Wisconsin, a state he lost by over 20,000 votes.