Federal Probe Of Fake Electors Expanding To Multiple States
@next2godwin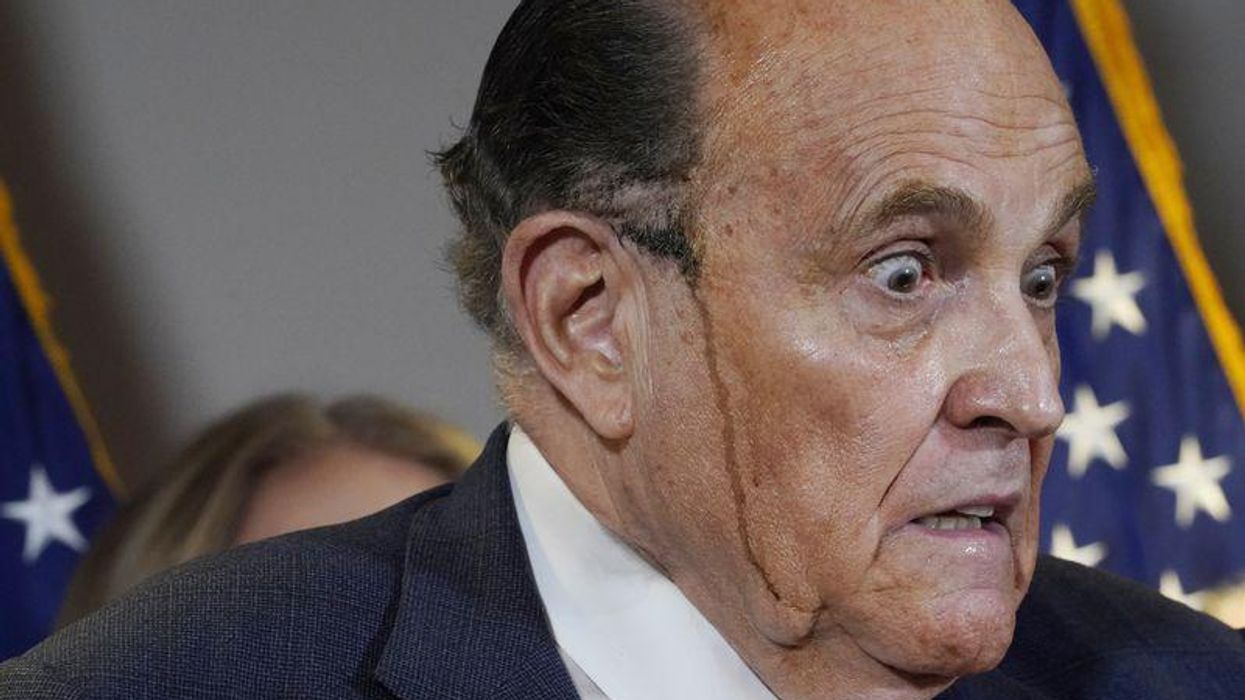 Months into its expanding campaign to bring the instigators and perpetrators of the January 6, 2021 insurrection to book, the Justice Department is finally setting its sights on the slates of sham pro-Trump electors who sought to overturn then-Democratic presidential candidate Joe Biden's victory in multiple states.
A federal grand jury in Washington has in recent weeks issued several subpoenas to individuals in Trump's inner circle reportedly linked to the sham elector plan, including Rudy Giuliani, former President Trump's personal lawyer and fixer; Jenna Ellis, an attorney and MAGA Republican who worked with Giuliani on efforts to pressure former Vice President Mike Pence; John Eastman, a former Trump lawyer who concocted a sinister plan to throw out Biden votes and install sham electors to help Trump; and Kenneth Chesebro, an attorney who authored memos supporting the sham electors plan.
The development underscores the degree to which the broad DOJ investigation — which has netted over 800 arrests, 600 charges, 170 guilty pleas, and more defendants than any other criminal prosecution in U.S. history — is moving beyond the actual Capitol attack to look into events that led up to that day.
According to CNN, Federal investigators have spoken to Georgia Republicans about their conversations with members of Trump's inner circle. CNN said it spoke to a Georgian who was to serve as a fake elector but dropped out. Patrick Gartland, the would-be elector, said FBI agents had visited his home.
"They just asked who talked to me. If anyone from the Trump campaign had been in touch with me. Did Giuliani talk to me? Did Trump talk to me?" Gartland told CNN.
Gartland is one of many connected to the Georgia GOP who were chosen to serve as fake electors but backed out.
Federal investigators have reached out to others connected to the GOP in Georgia, Michigan, and other battleground states seeking to determine the level of involvement, if any, the Trump campaign had with the sham electors' submission of false election certificates, according to CNN.
Under the Republican-orchestrated alternate electors scheme, election officials in the seven crucial states submitted lists of fake, pro-Trump electors to the Electoral College and a handful of government bodies, including the National Archives and Records Administration. The officials were seeking to overturn the presidential results in some states Biden won, in favor of Trump. The effort was unsuccessful, and Biden won all seven states.
For federal investigators, the question is whether the Trump campaign and GOP in those seven states colluded to fraudulently overthrow Biden's Electoral College win, or persuaded fake electors with the argument hat Trump's election fight in the courts would succeed.
Submitting false statements to a federal agency, as the pro-Trump election officials did, is a federal crime. However, no one has been charged yet in the alternate electors probe.
Representatives for Trump ignored requests for comments, as did spokespeople for Giuliani and Ellis.