It's The Antisemitism, Stupid: Why Advertisers Are Fleeing Musk's 'X'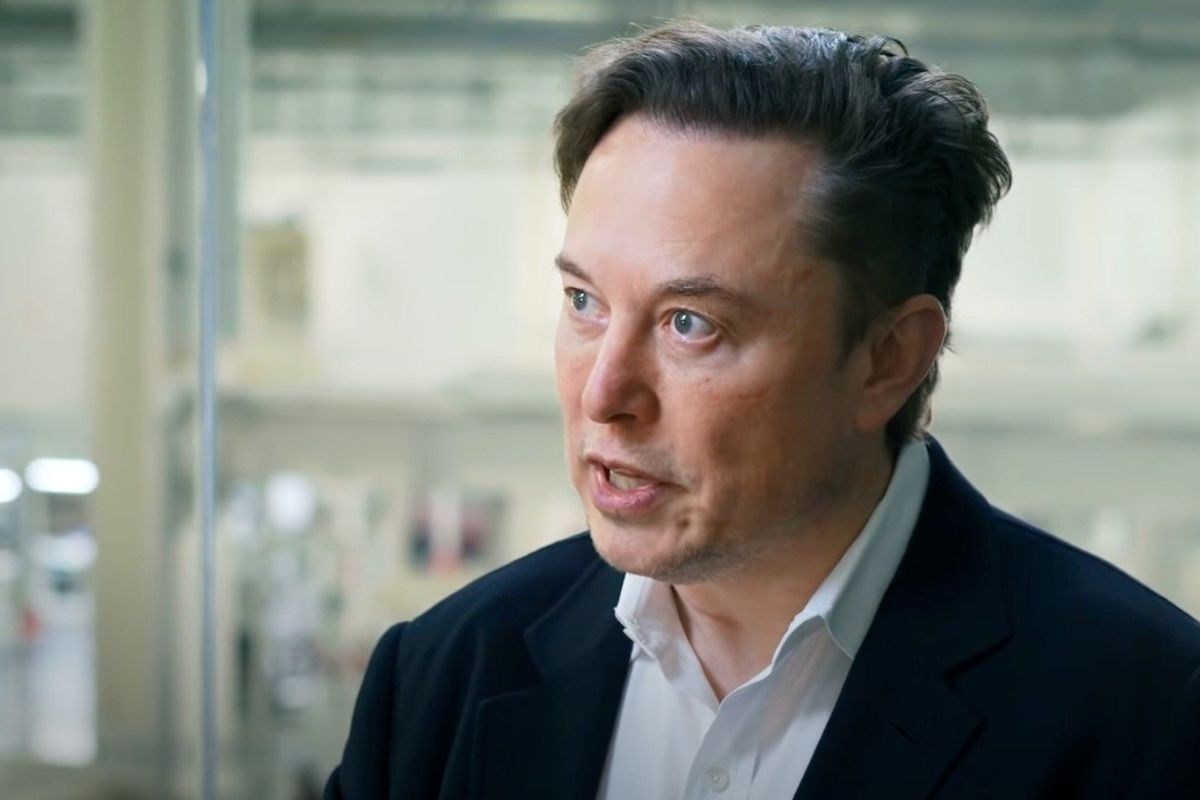 Elon Musk
X has rolled out a series of pathetic excuses for why ads for brand-conscious blue chip companies keep appearing alongside antisemitic content on the social media platform once known as Twitter. But they all ignore the obvious and central issue: Its owner, Elon Musk, is a right-wing extremist who has made X a hub for white supremacists and neo-Nazis.
Media Matters reported on November 16 that ads for Apple, Bravo (NBCUniversal), IBM, Oracle, and Xfinity (Comcast) were appearing on X next to content that touts Adolf Hitler and his Nazi party. That report followed Musk's personal endorsement of a post that accused Jewish communities in the U.S. of "dialectical hatred against whites" and blamed them for "flooding their country" with "hordes of minorities" — a recapitulation of the white nationalist "great replacement" conspiracy theory which motivated the 2018 massacre of worshippers at a Pittsburgh synagogue.
Within hours, IBM announced that it would pull its ads from the platform, saying the company "has zero tolerance for hate speech and discrimination." X's ad sales associates are reportedly worried that other major advertisers will follow.
X's leaders, who clearly fear that the company's public association with bigotry threatens its already perilous financial position, are furiously spinning the situation in hopes of containing the fallout.
An anonymous X executive said that its system is not "intentionally placing" particular ads alongside bigoted posts and blamed "Media Matter's researcher" for "actively looking for this content" in a statement to Axios.
And Musk himself drew attention to a user's "analysis" that similarly argued "the root cause of X having antisemitic content next to Ads seems to be that X's automated Ad Adjacency tools aren't able to determine if the content in images is antisemitic." That user added, "Media Matters is just scrolling down on user profile of Antisemitic Accounts until they see an ad." (Musk responded, "Media Matters is an evil organization.")
Let's stipulate that Musk and the X executive are correct that X's ad targeting tool is apparently a piece of garbage that companies can't count on to keep their advertisements from appearing alongside Holocaust denial, pro-Hitler content, and other bigotry (this is a very strange acknowledgement for them to make publicly!). Let's also stipulate that Media Matters senior investigative reporter Eric Hananoki is a dazzlingly effective and diligent researcher whose work will absolutely ruin your day.
The "root cause of X having antisemitic content next to Ads" is that there's a ton of pro-Hitler, Holocaust denial, white nationalist, and neo-Nazi content on X for the ads to appear alongside.
That's not a coincidence.
Musk rolled out the red carpet for bigots when he took over the platform last year. He has personally reinstated the accounts of white nationalists and neo-Nazis, refused to enforce X's policies barring antisemitic content, engaged with a bevy of hatemongers on the platform, and apparently paid shared ad revenue to a pro-Hitler account. The entirely predictable result has been an immediate and sustained surge of bigoted content on X, as the worst people on the internet adopted the platform as a safe space to promote their despicable views.
Why is there so much antisemitism on X? Musk's recent comments suggest the company's policies are not the result of a principled stance on free speech or a financial necessity, but because Musk himself personally agrees with the hateful rants that bigoted X users churn out. That is certainly the perspective of the white nationalists who responded by praising him for echoing "what we were saying in Charlottesville" and "normalising our ideas."
Musk himself is the problem. And as long as he is running X, advertisers will find their brands imperiled by his actions, no matter what assurances nominal CEO Linda Yaccarino offers them.
Reprinted with permission from Media Matters.