Endorse This: Don't Teach U.S. History, Or The Terrorists Win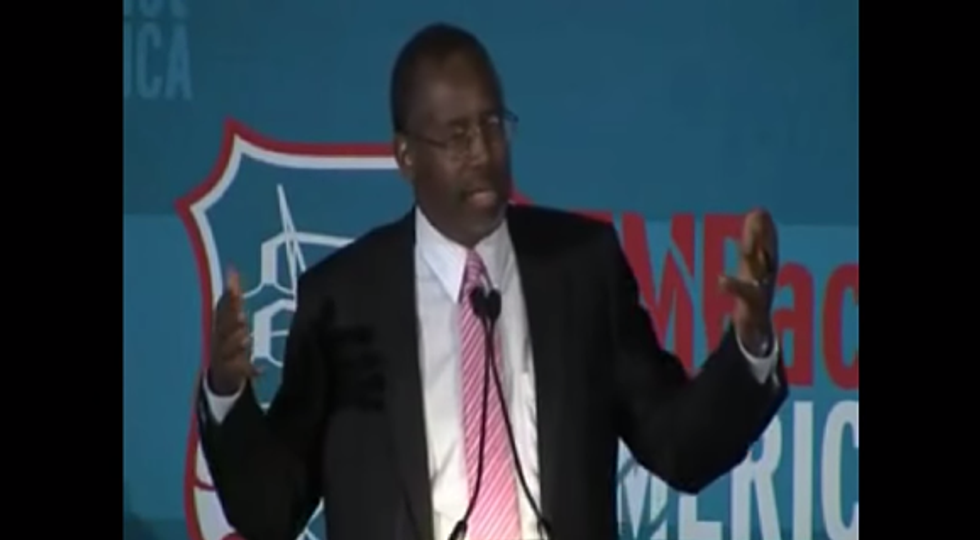 Many Republicans are angry about the College Board's "radical" plan to present AP students with a full view of American history, including the episodes that aren't flattering to the country. But nobody is as concerned as Dr. Ben Carson.
Click above to see what the likely presidential candidate fears could happen to our students if we dare to teach them history – then share this video!
Video via TheRedEye/YouTube
Get More to Endorse Delivered to Your Inbox