Endorse This: Scott Walker's Origin Of The Specious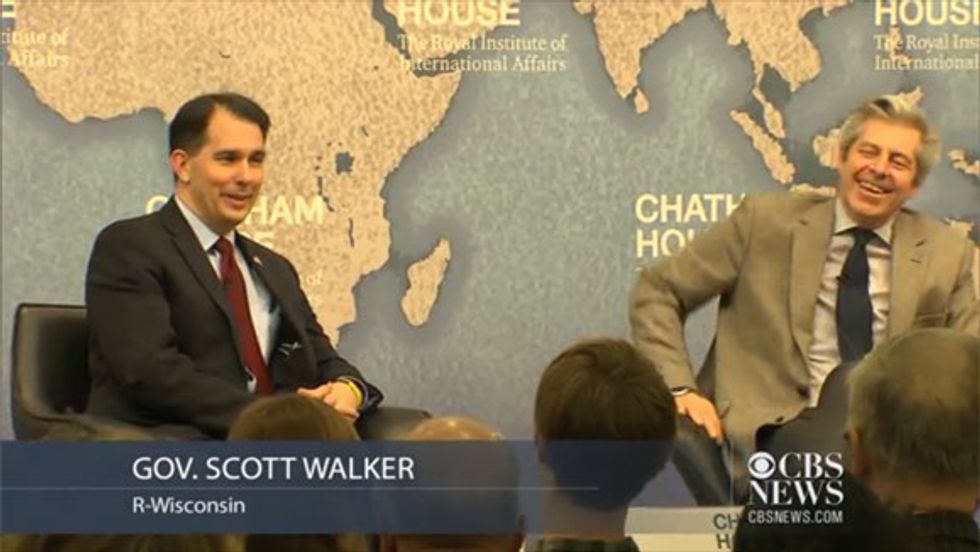 Governor Scott Walker (R-WI) is off traveling in London — officially on a state-paid trip to promote trade. But the potential Republican presidential candidate did make big news, when he said he'd "punt" on the question of whether he believed in evolution — and then said he did believe in the "evolution" of trade from Wisconsin's products.
Click above to watch Walker do a heck of a job at building up Wisconsin's international reputation — then share this video!
Video via CBS News.
Get More to Endorse Delivered to Your Inbox
[sailthru_widget fields="email,ZipCode" sailthru_list="Endorse This Sign Up"]
https://www.nationalmemo.com/wp-content/uploads/2015/02/2015-02-12-endorse-this-scott-walker-london-evolution-punt.jpg