Endorse This: A #NeverTrump Radio Host Grills Donald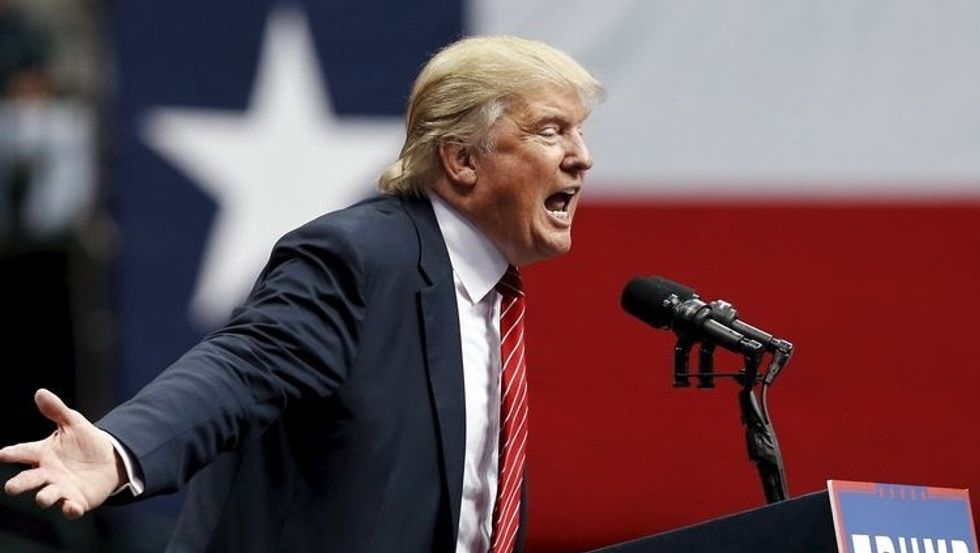 Since this election season began, a handful of media outlets — including us — have wondered loudly and often why Donald Trump isn't challenged on his inflammatory rhetoric, horrific business record, impossible policy proposals, and bleak general election chances.
Now, as the Republican frontrunner comes within closer reach of his party's presidential nomination, we're beginning to see the sort of scrutiny that would have been both badly needed (and surprisingly out of place) just a few months ago.
This morning, Trump called into Wisconsin broadcaster Charlie Sykes's radio show to talk about the states's upcoming primary. Wisconsin votes for its presidential preferences next Tuesday, and Ted Cruz currently leads polling in the state.
Sykes started the interview by explaining that Wisconsin Republicans value "civility, decency and actual conservative principles," and things didn't get better from there.
With a few minutes left in the segment, Sykes tells Trump that he's one of a growing number of so-called #NeverTrump conservatives, who claim that they'd sooner stay home, or even vote for the Democratic Party's nominee, rather than support Trump for president.
That might explain the line of questioning Sykes pursued — or, you know, he could just be doing what good journalists should have been doing since Trump proved early on that he wouldn't be shedding any of his reality TV persona to run for president.
If you've been waiting for someone to confront Trump about his candidacy's gigantic contradictions, the interview is worth a listen.
Photo: Republican presidential candidate Donald Trump speaks at a rally in Dallas, Texas, in this file photo taken September 14, 2015.  REUTERS/Mike Stone/Files