Endorse This: BAM! POW! TRUMP!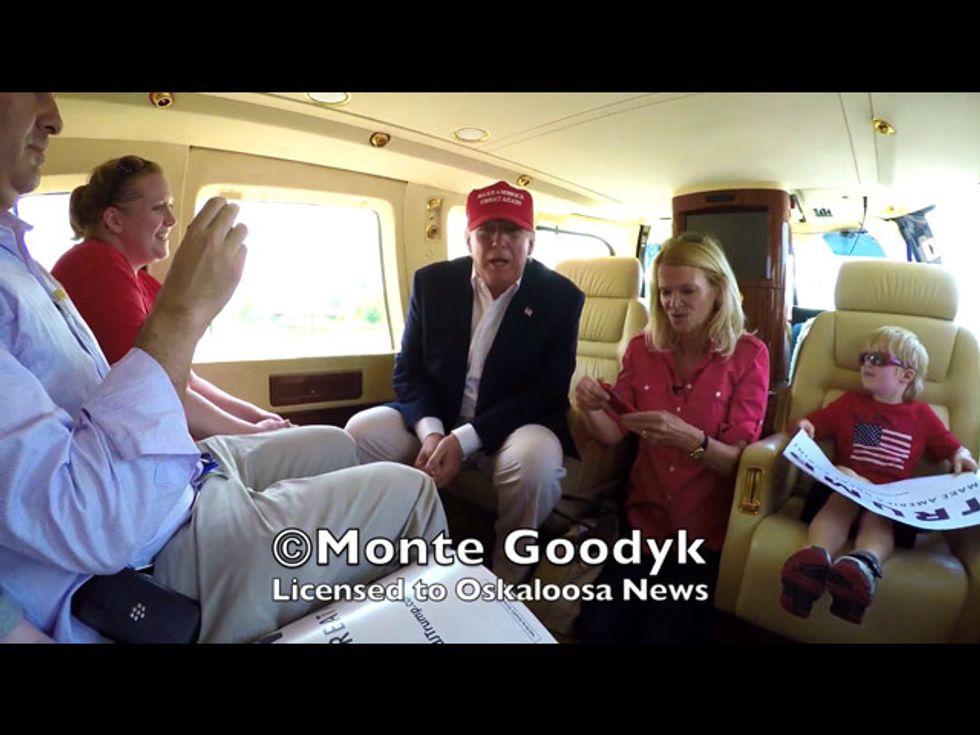 Donald Trump made a huge impression on some young citizens at the Iowa State Fair by doing something candidates don't normally do: He took a group of children for a ride in his own personal helicopter. And this got one of the kids curious, asking the billionaire candidate: "Mr. Trump — are you Batman?"
Watch as The Donald shows off his superhero side — and also ask yourself, have we ever actually seen Trump and Adam West in the same place at once?
Video viaOskaloosa News/Monte Goodyk.
Get More to Endorse Delivered to Your Inbox
[sailthru_widget fields="email,ZipCode" sailthru_list="Endorse This Sign Up"]