Endorse This: Barack Obama — And The Wailers!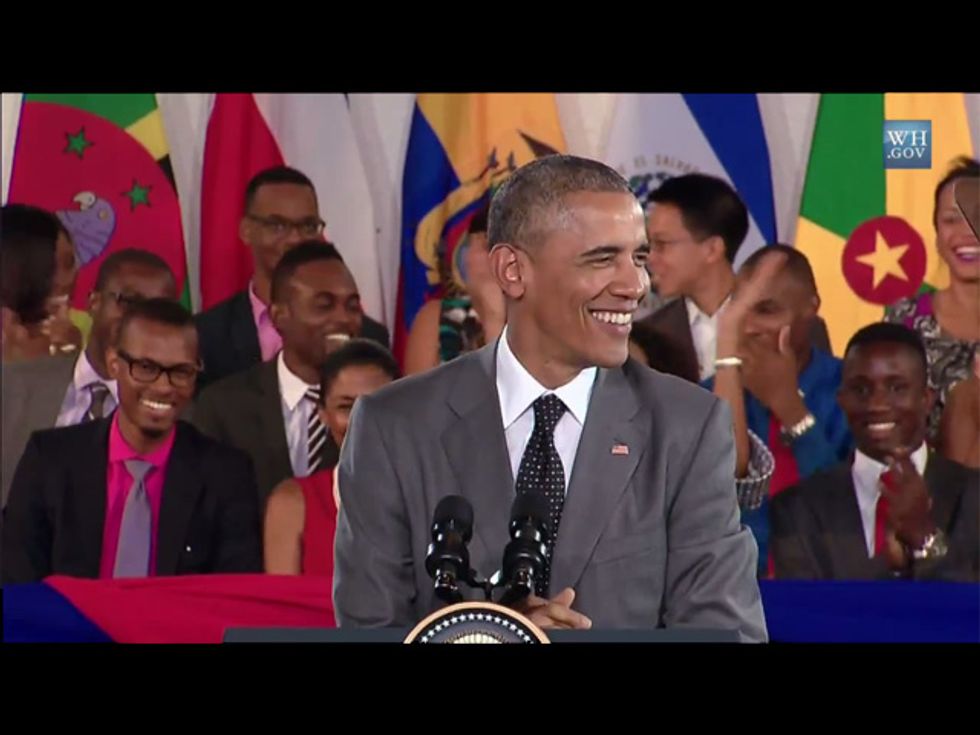 President Obama kicked off a special townhall meeting in style, during his visit to Jamaica — with a bit of friendly Jamaican slang.
Click above to watch the Commander-in-Chief spreading some good vibes — then share this video!
Video via The White House.
Get More to Endorse Delivered to Your Inbox
[sailthru_widget fields="email,ZipCode" sailthru_list="Endorse This Sign Up"]