Endorse This: Ben Carson On Gays — And Prisons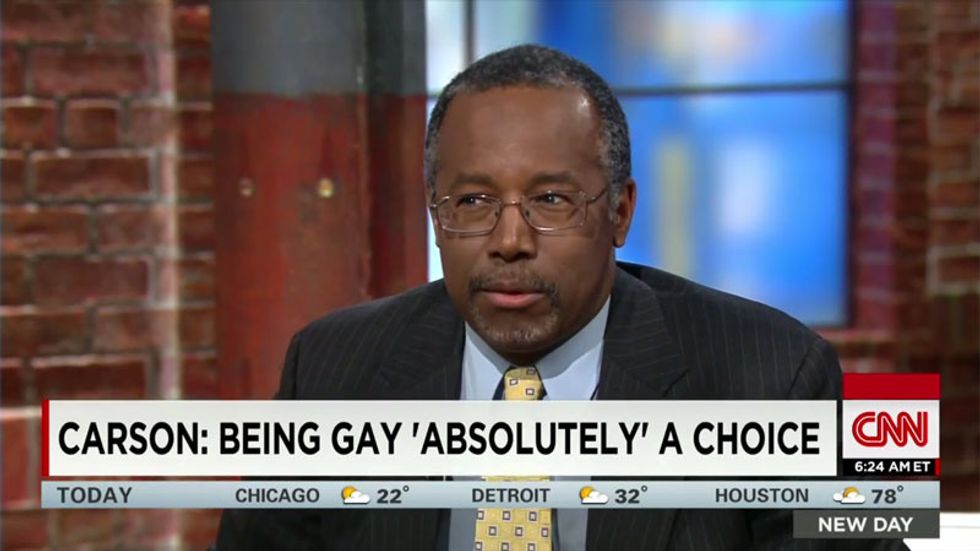 Ben Carson just launched his exploratory committee for a presidential run, and he's already made some big waves in an interview on CNN — though probably not in a good way, offering his surefire explanation of why a person being gay is really a choice.
Click above to watch Dr. Carson deliver his expert opinion — with a message that'll give new meaning to "Scared Straight" — then share this video!
Video via CNN.
Get More to Endorse Delivered to Your Inbox
[sailthru_widget fields="email,ZipCode" sailthru_list="Endorse This Sign Up"]