Endorse This: Biden Says He'd 'Like To See A Woman Elected'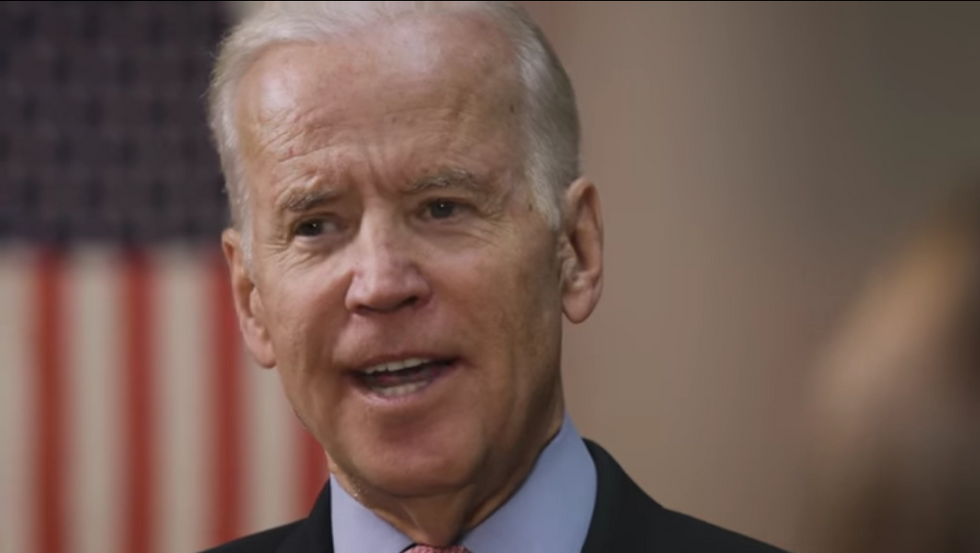 Call it Joe Biden's knack for blurting things out just a little earlier than he's supposed to.
In 2012, in the heat of President Obama's re-election campaign, Biden voiced his support for marriage equality before President Obama had even broached the topic, forcing press secretary Jay Carney to stave off awkward questions about the president's "still evolving" views.
Yesterday, Biden let another one slip: that he would "like to see a woman elected" president.
The comments were made in the larger context of Bernie Sanders's previous criticisms of Clinton as "unqualified" to be president, which Biden said were the result of a tough campaign. "They both get in a fight," he said. "Campaigns do this."
Asked whether Sanders's attacks were sexist, Biden let his answer wander into an unexpected semi-endorsement. From CNN:
"No, I don't think she's held to a higher standard. This country's ready for a woman. There's no problem. We're going to be able to elect a woman in this country," Biden said, adding, "I would like to see a woman elected."
While the president and vice president have, keeping with tradition, stayed out of the Democratic nomination process, Hillary Clinton's prominent role in Obama's cabinet is one indication among many that Obama and Biden may have a favorite in this race.
Or, in the words of one presumably-shocked vice presidential assistant, "That's it."

Photo: Screenshot of Biden's Mic interview.
PHoto