Endorse This: Conservative Leader Offends His Entire Country With 'A Holocaust Of Jobs'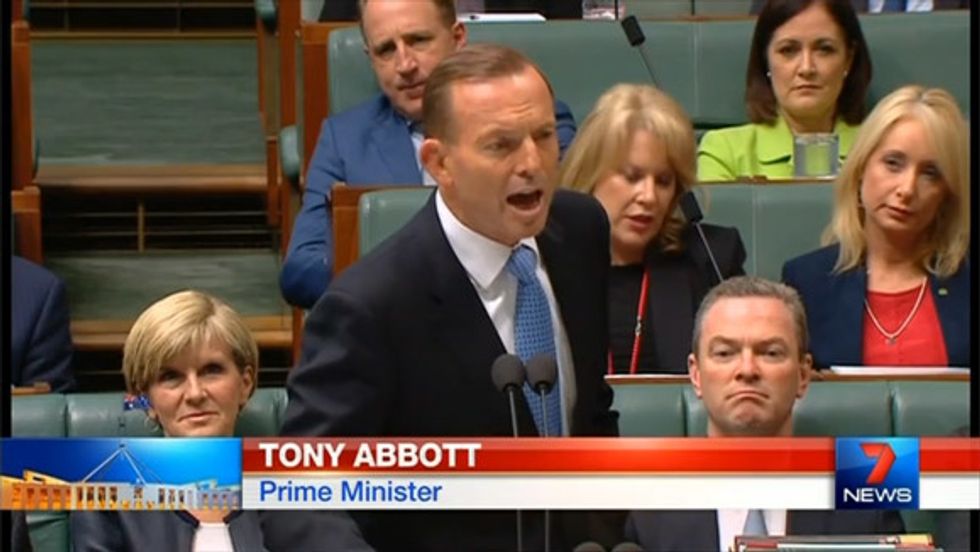 Australia's right-wing Prime Minister Tony Abbott just narrowly survived an effort by his own party to bounce him out of office. So obviously, his next move should be to respond to the latest rising unemployment numbers — by saying on the floor of Parliament late last week that his Labor Party opponents had been responsible for "a holocaust of jobs" in the defense industry.
Click above to watch Abbott's latest effort to further mangle his already staggering unpopularity — then share this video!
Video via 7 News.
Get More to Endorse Delivered to Your Inbox
[sailthru_widget fields="email,ZipCode" sailthru_list="Endorse This Sign Up"]