Endorse This: Donald Trump Wins! (So Says Donald Trump)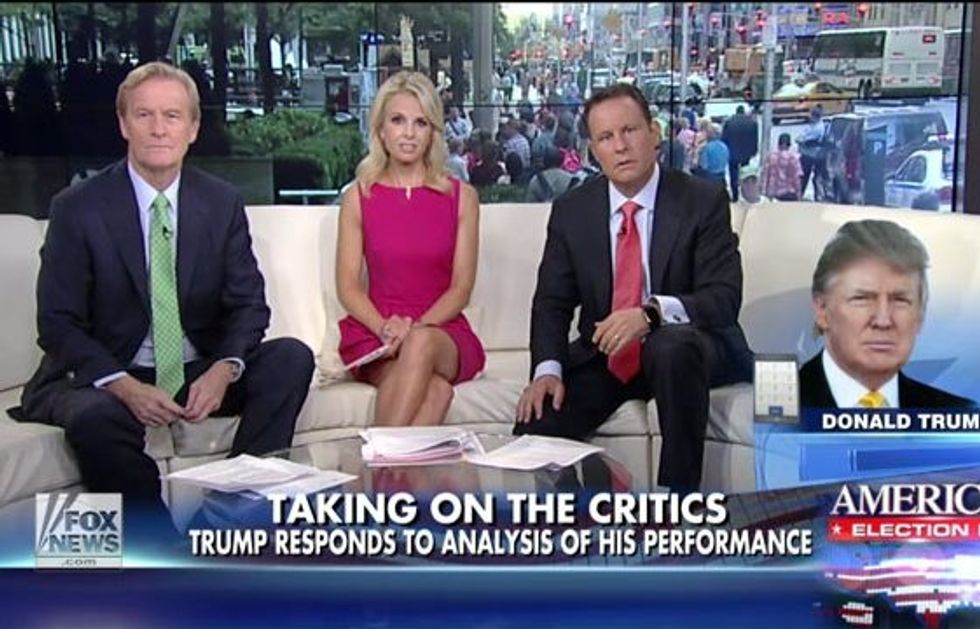 As the political jockeying started up anew after last night's big Republican debate, Donald Trump returned Friday morning to his old stomping ground: the morning show on Fox News.
Watch as The Donald explained to the (very befuddled) hosts how he definitely won the debate, and really liked meeting the other candidates — even Jeb Bush! But on the other hand, it was totally unfair how he kept getting singled out and asked to not run as an independent if he doesn't win the nomination.
Video viaFox & Friends/Fox News.
Get More to Endorse Delivered to Your Inbox
[sailthru_widget fields="email,ZipCode" sailthru_list="Endorse This Sign Up"]