Endorse This: Fact Checking Donald Trump — Yes, Really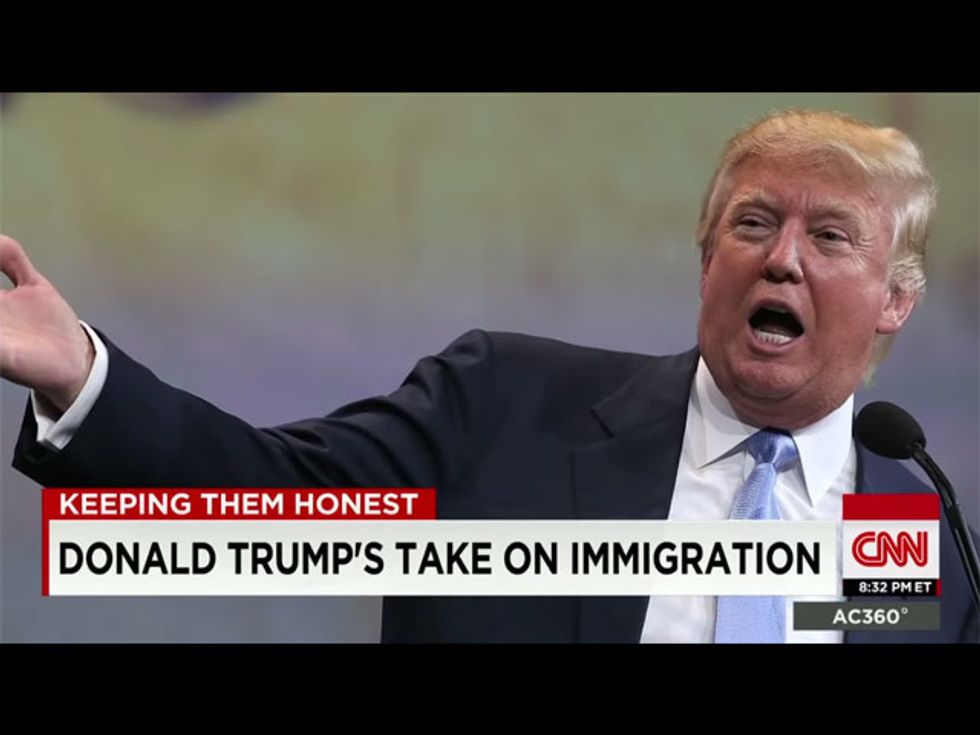 Donald Trump has infamously claimed that Mexico is sending rapists and drug dealers to America — which set off huge waves of controversy across both the Republican presidential field and his own business dealings.
And so, yes, a media outlet has actually taken a close look at the comments — and not only is Trump wrong, but the actual facts are even better for immigrants than most people could've imagined. But then again, when did facts ever stop The Donald — or Republican primary voters, for that matter?
Video via CNN.
Get More to Endorse Delivered to Your Inbox
[sailthru_widget fields="email,ZipCode" sailthru_list="Endorse This Sign Up"]