Endorse This: George Takei Bears Witness Against The Hate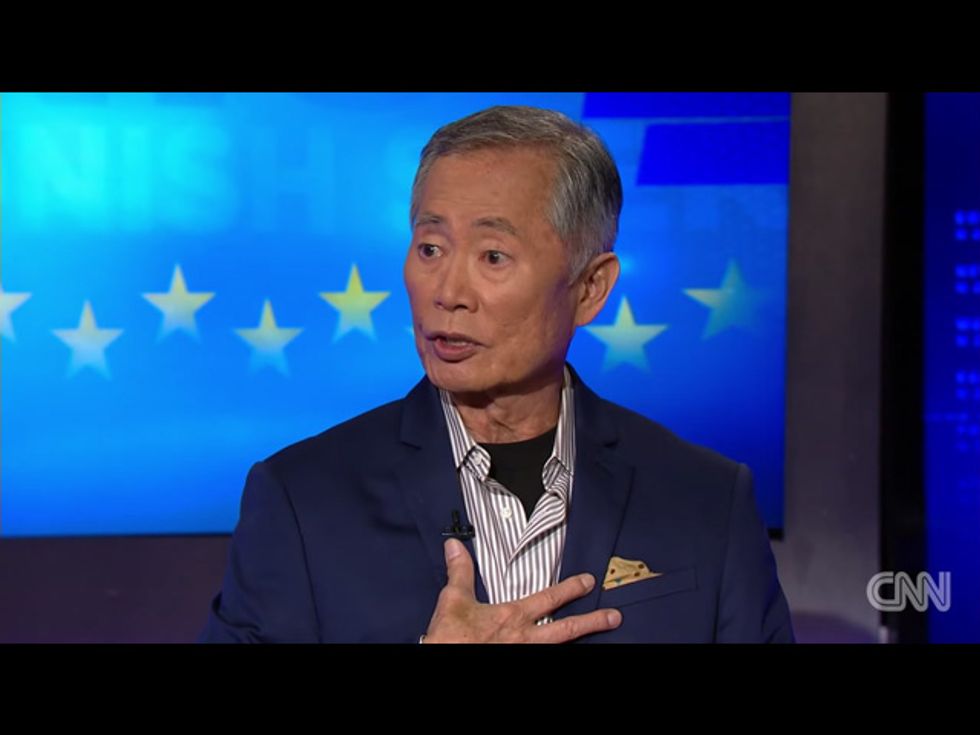 With all the paranoia against immigrants and Syrian refugees, and after one local mayor even praised the Japanese-American internment of the 1940s, here's a celebrity who is speaking out: legendary actor George Takei, who as a child was imprisoned with his family in the camps.
Watch as the Star Trek actor who is now starring in the Broadway show Allegiance, which depicts the ordeal, describes one of the most insidious ramifications of the internment — that at such a young age, it all seemed so normal to him.
"It became routine to go with my father to bathe in a mass shover, and begin the school day — ironically, now, — with the Pledge of Allegiance to the flag," Takei says. "I can see the barbed wire fence and the sentry tower right outside my schoolhouse window, 'with liberty and justice for all.'"
And as the presidential campaign descends into such a virulent dialogue, Takei warns the country to think of the consequences: "We were 120,000, and the effect on not only Japanese-Americans who were interned — it was disastrous, obviously — but what it did to America."
Video via CNN.
Get More to Endorse Delivered to Your Inbox
[sailthru_widget fields="email,ZipCode" sailthru_list="Endorse This Sign Up"]