Endorse This: Hail To The King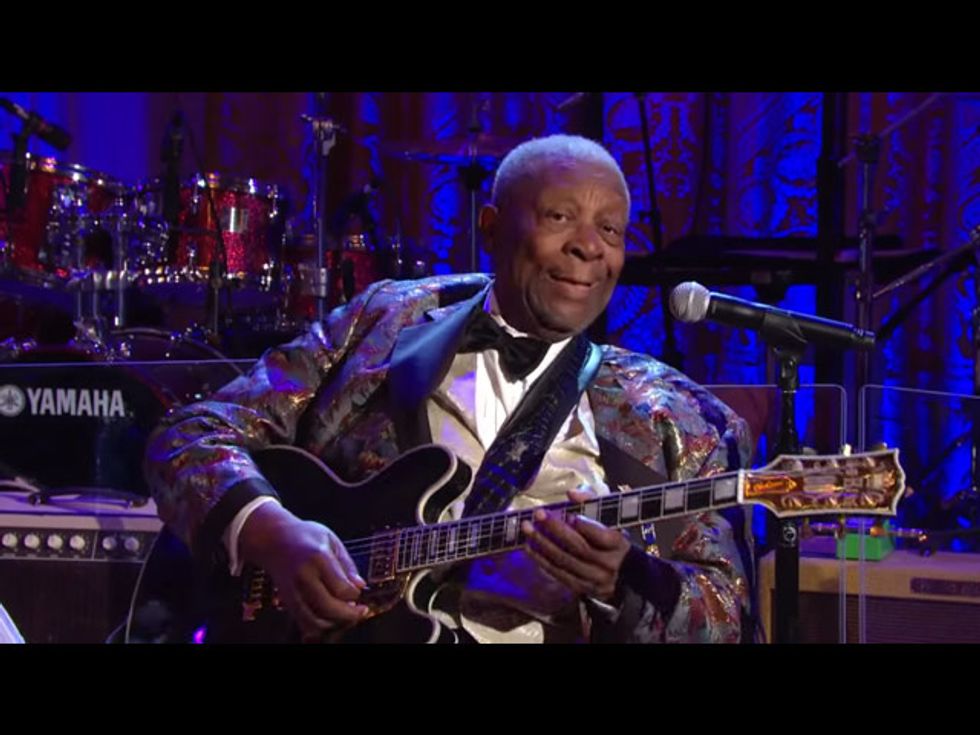 It was announced Friday that B.B. King, the blues guitar legend who inspired generations of young musicians to even try sounding like him, has passed away at age 89.
Click above to watch a special performance by King at the White House in 2012, as he sang one of his signature tunes. Then share this video.
Video via PBS.
Get More to Endorse Delivered to Your Inbox
[sailthru_widget fields="email,ZipCode" sailthru_list="Endorse This Sign Up"]