Endorse This: Hillary Blasts GOP Benghazi Confession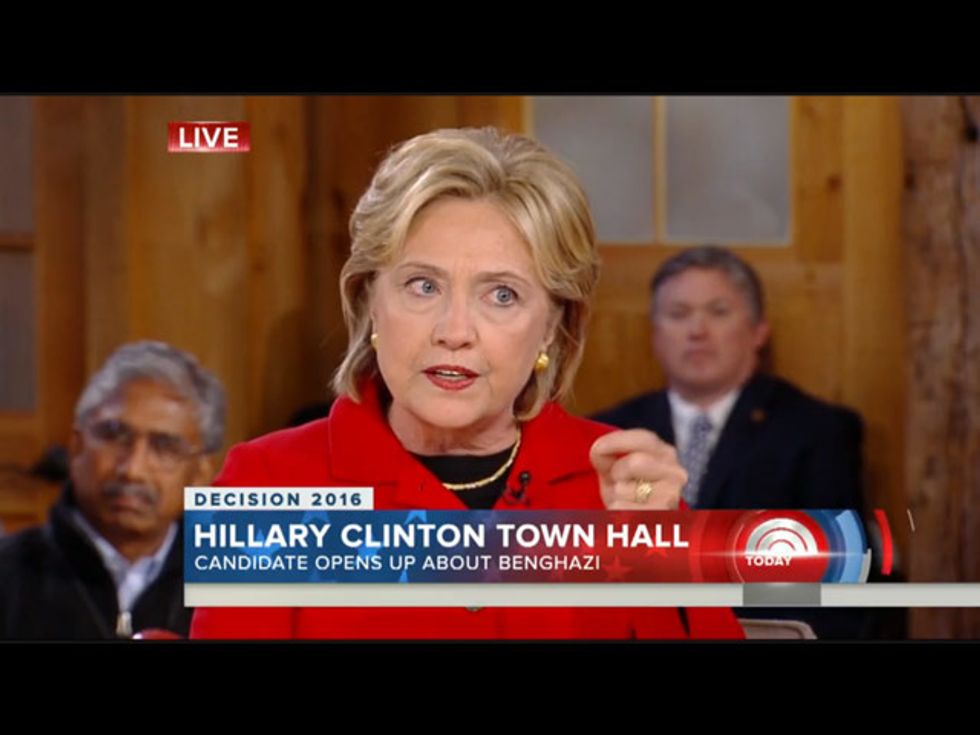 House Majority Leader Kevin McCarthy (R-CA) publicly boasted that the Benghazi committee in Congress was put together specifically to drive Hillary Clinton's poll numbers down — and now Clinton is responding.
Watch as Hillary unleashes some righteous outrage against the GOP's political exploitation of the deaths of four Americans — and puts Republicans on notice that, if they don't disband the committee, she'll be more than happy to testify and offer more honesty than perhaps they would like to hear.
The key moment comes at the 5:45 mark.
Video viaToday/NBC News.
Get More to Endorse Delivered to Your Inbox
[sailthru_widget fields="email,ZipCode" sailthru_list="Endorse This Sign Up"]